Women often receive disgusting comments from random men, no matter what they're doing and how they are dressed.
While it's true that women are not safe anywhere, a woman recently faced a traumatizing day because her 'mukbang' video received lewd comments from random men.
Received sexual remarks for enjoying sushi
In a video posted by @fienajeeha on TikTok, she shared her joyous moment of her enjoying a few plates of sushi.
While the video seems like a normal video, her comment section was then filled with random men who left sexual remarks.
Even though it can be seen that Fie is enjoying her food, the majority of the comments pointed out her way of eating sushi and her mouth.
Some netizens commented that her husband is lucky enough.
One netizen commented, "Who can read my mind now?"
"I am so traumatized"
Upon receiving the disgusting comments, she then disabled her comment section on the video as she was shocked and felt unsafe and anxious with all the dirty comments, she told WeirdKaya.
However, netizens have managed to screenshot a few of the comments and shared it on Twitter, condemning the men's sick behaviour.
Speaking to WeirdKaya, Fie stated that she simply wanted to post a video of herself eating without expecting any negative consequences because the way she was eating the sushi was normal.
She continued by saying that she had no notion that a video of a lady eating would arouse men's interest and said this demonstrated how sick men's mentality is.
She also advised that posting a video of eating is normal, and it is not fair that women have to be sexualized because of that.
Fie herself has also responded to the tweet and said that she is traumatized by the comments and feels insecure with her mouth.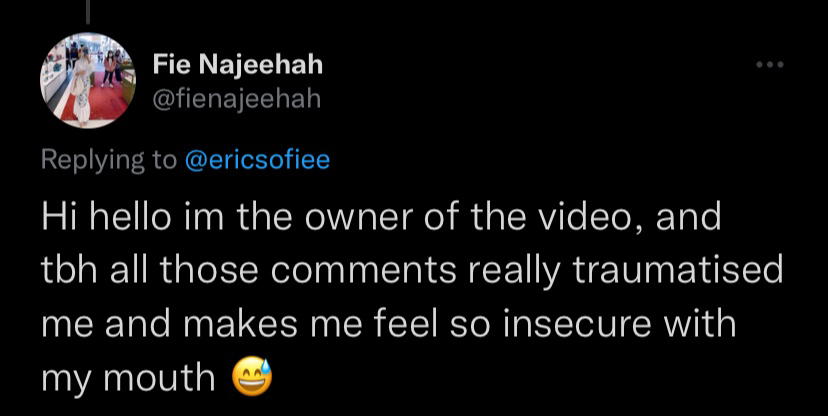 Watch the video here:
Stay strong, Fie!
READ ALSO:
---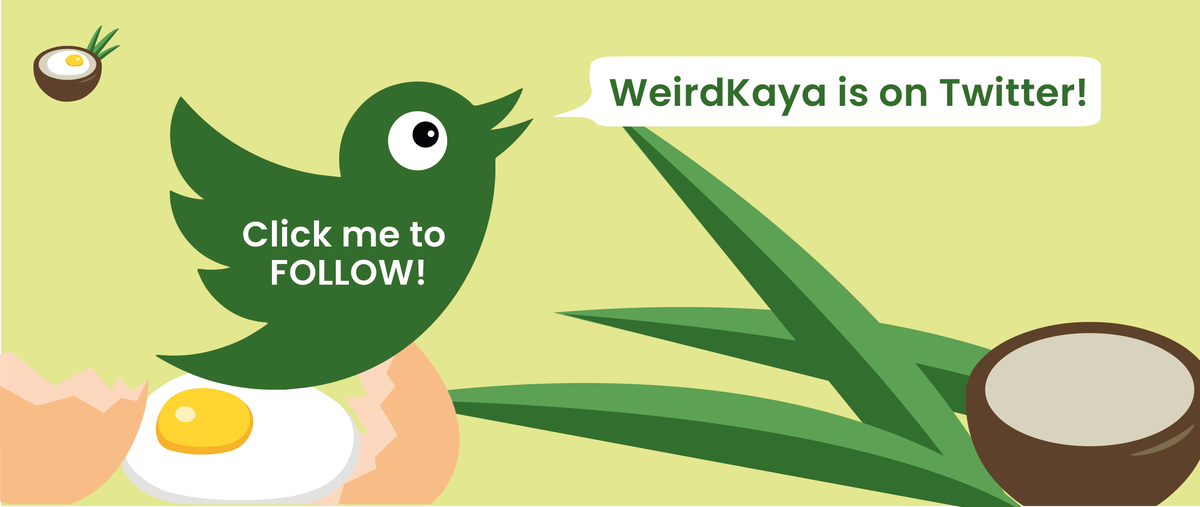 ---