If you've ever owned a pet, you would've probably spent hours with it so much so that every movement and reaction is "copied" by your furbaby.
A Malaysian woman recently went viral after she and her pet guinea pig reacted in sync upon hearing fireworks outside the house.
Exact same movements
In a TikTok video uploaded by @at_bie, she was stroking her guinea pig's head and speaking to her viewers.
Suddenly, the loud bang of fireworks erupted in the background, spooking both the TikToker and her guinea pig.
While this was a normal reaction towards loud noises, what amazed netizens was that the woman and her guinea pig turned their heads at the exact time, as if their minds were connected to each other.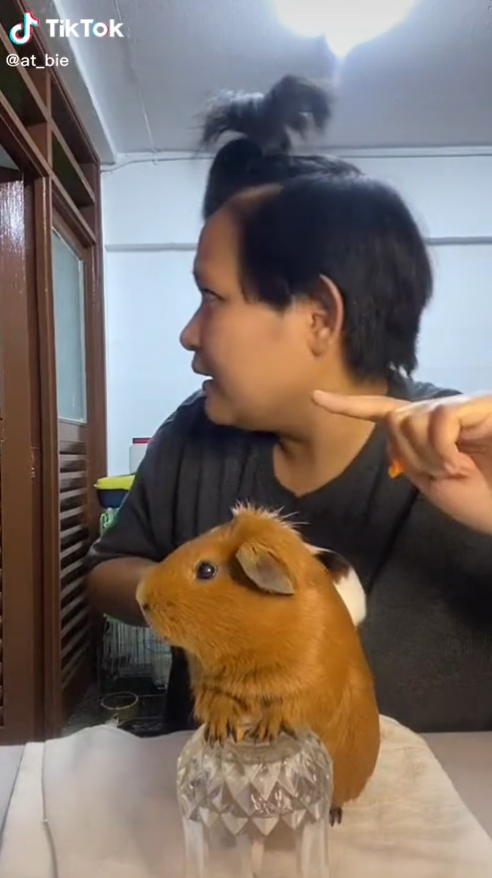 @at_bie also seemed to acknowledge this "connection" she had with her pet, where she wrote in the caption: "No wonder people say we look and act the same."
Watch the video here:
Top notch synchronisation
The clip has since become a big hit among netizens, where it racked up more than 6 million views within 24 hours.
Many were floored by how @at_bie and her pet mirrored each other's movements without having to do any tricks.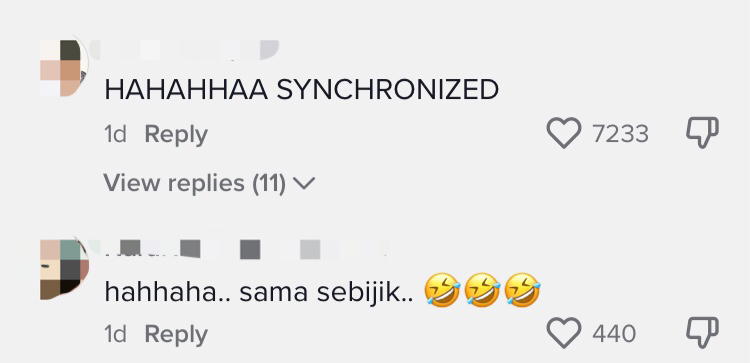 They also agreed that the woman and her guinea pig did share facial features.


How cool is it to have your pet react in the same timing as you do?
READ ALSO:
---
---