KUALA LUMPUR – A netizen has urged the Ministry the Education (MOE) to look into the "pathetic" meals served to students under the Food Supplement Programme (RMT).
In a viral Facebook post uploaded yesterday (Jan 19), the woman showed a picture of a small box of rice topped with gravy as an RMT meal.
"This is so sadistic. What kind of food is given to children at school? Is the RMT allocation so low until canteens have to serve this to them?
In the past, we always told the children to be thankful to have food provided for them when they complained that RMT food tastes awful. But who exactly is this meal for? Chickens?
She also tagged current Education Minister Datuk Dr Radzi Jidin and his predecessor Maszlee Malik to look into the issue.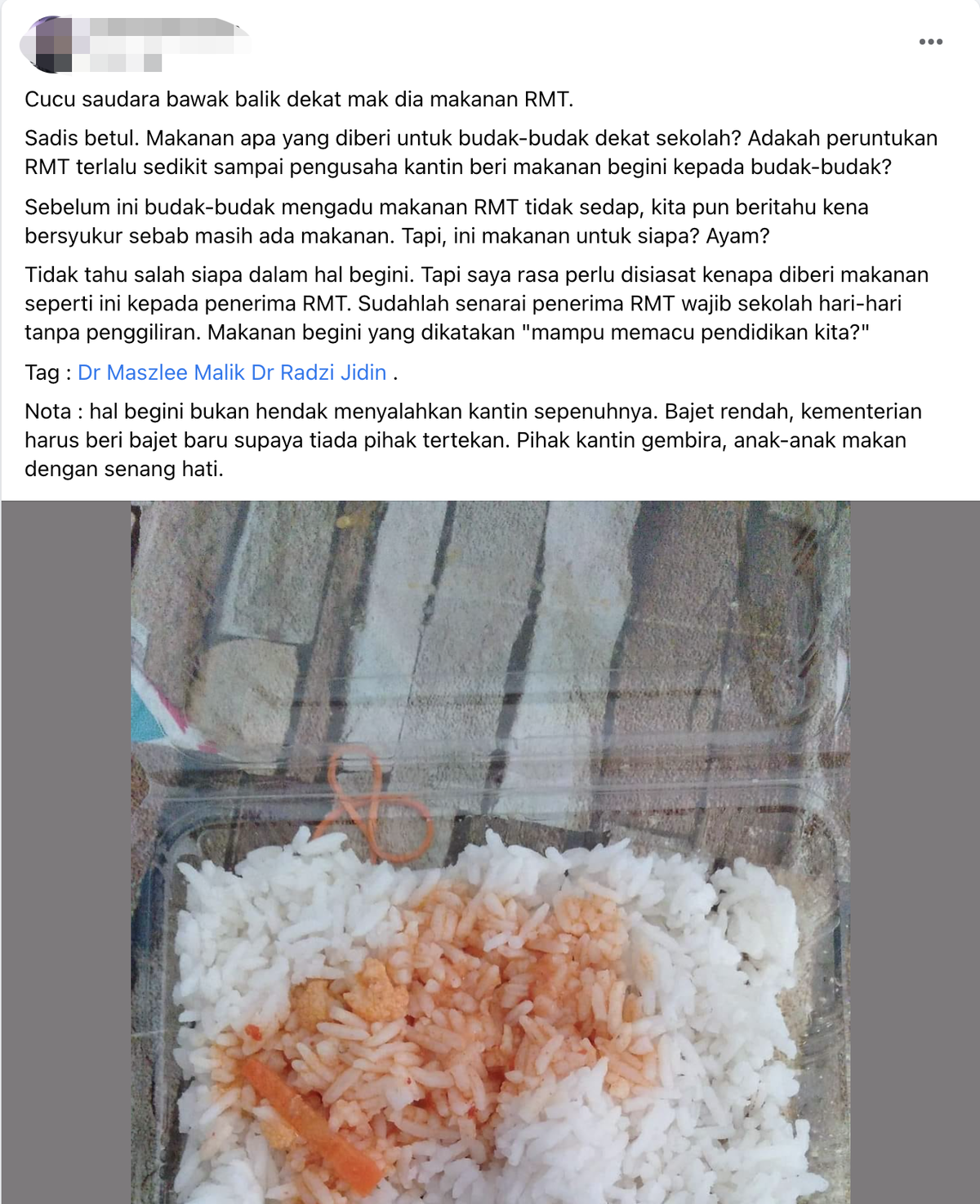 When contacted by The Star, Dr Radzi promised to investigate and take necessary action.
"I take the allegations seriously and have directed that further investigations be made, including identifying the schools involved," he wrote in a Facebook post today.
As for Maszlee, he said that he had requested MOE in the past to increase the RMT subsidy to RM4 so that students can enjoy quality food and allow canteen operators to offer the best service.
He also attached a news report from Astro Awani as proof of the said request to the MOE.
The issue has since caused a stir online, with netizens expressing sadness for the students.


However, some were doubtful of the photo, claiming that the student could have eaten the dishes alone.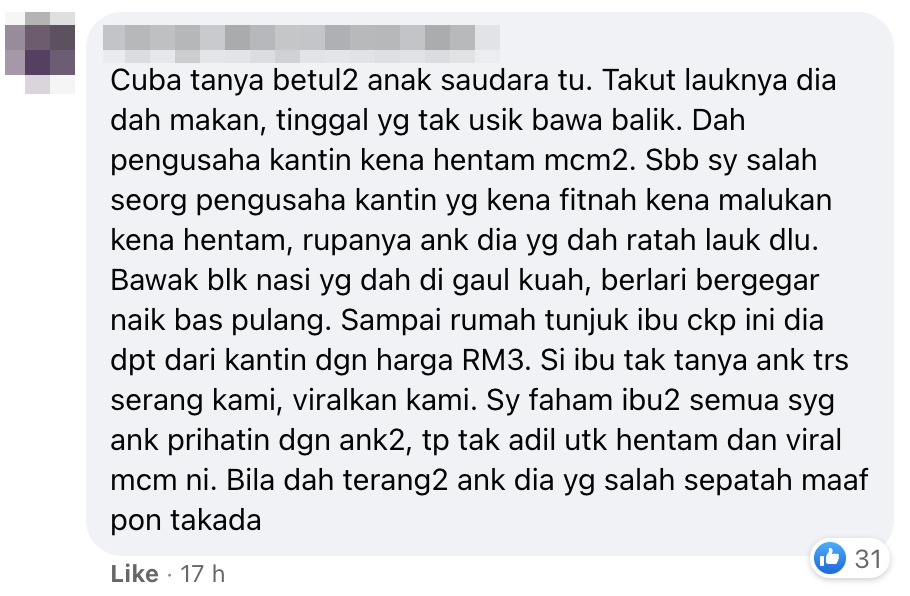 However, this was denied by the woman, who said that she had questioned the student and insisted that this was what was served to him.
The RMT was first introduced in 1979 as a means to feed poor students who couldn't afford meals.
It has since undergone an overhaul in 2020, where it now has 20 menus prepared by school canteens based upon the recommendations by the Ministry of Health (MOH).
WeirdKaya has tried reaching out to the original poster (OP) for additional comments but has yet to receive a response at the time of writing.
Read also:
---

---
Cover image via FB & Utusan Borneo
Editor: Sarah Yeoh