We all have days where we especially yearn for a type of food that would (hopefully) put our cravings to rest, albeit temporarily.
A TikTok video of a Malay girl who was craving for her Indian neighbour's curry has recently made waves online along with tons of wholesome comments that will definitely strengthen your faith in humanity again.
Too shy to satisfy curry cravings
In the 12-second clip by @olala_shafizola, it starts out with a dark background while a rather sombre acoustic tune plays in the background.
Suddenly, the background gradually begins to brighten up, revealing a black bowl which was used to cover the camera lens.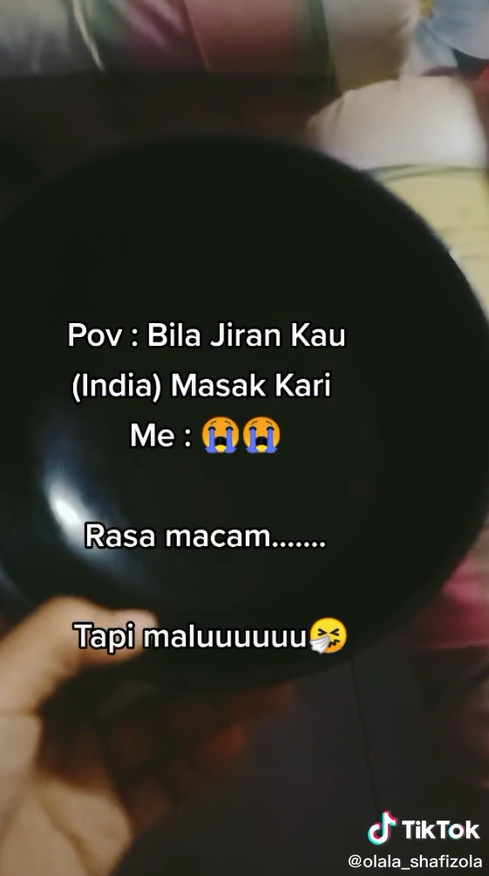 In the caption, she wrote that she was craving for her Indian neighbour's curry but was too shy to ask for some.
Watch the video here:
'Don't be shy!'
The clip has since garnered more than 660k views and 48.2k likes at the times of writing, where many netizens tried to convince @olala_shafizola not to be shy in asking for curry.
"Hi, friend. Don't be shy if you want to ask. We're okay with it because it's fun if y'all request food from us. Last time I had a Malay makcik as a neighbour who always asked me to make rasam for her as it was her favorite."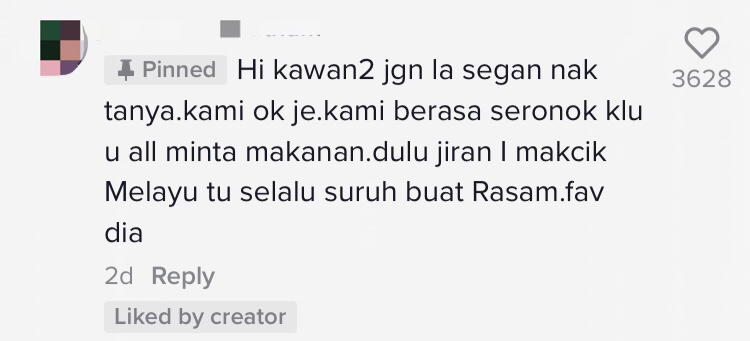 "Poor thing. Come and I'll cook curry chicken for you. Come to my house."

"Don't be shy sis. My mum always shares her cooking with our Chinese and Malay neighbours. As such, I'm not afraid to leave my mum and and baby at home because they're good neighbours."

Such a wholesome sight to see! Do you have such good neighbours as well? Let us know in the comments!
Read also:
---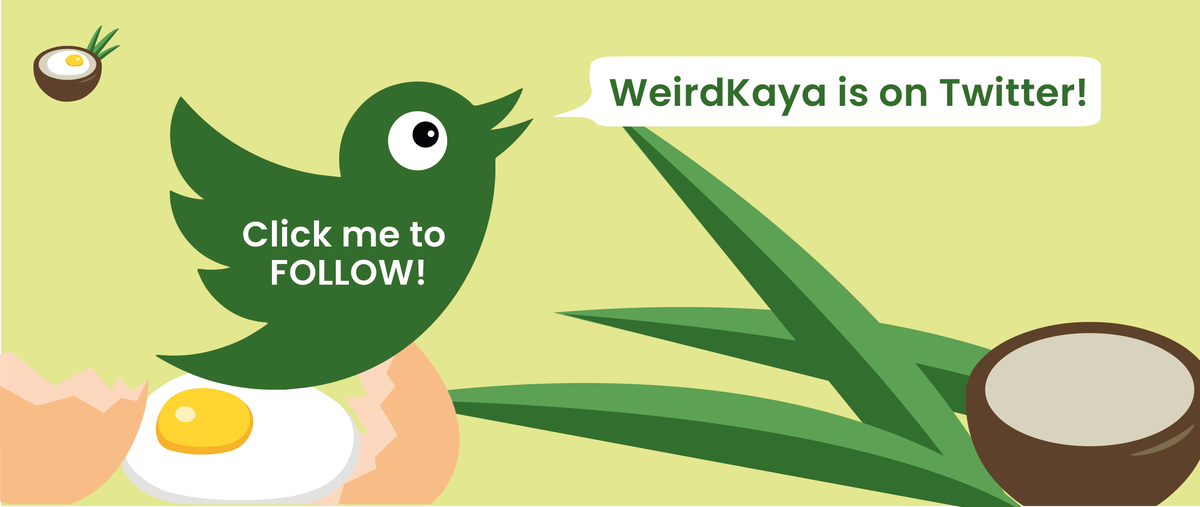 ---
Cover image via TikTok/olala_shafizola & Delishably