Yesterday's first Parliamentary session after GE15 was nothing short of a public spectacle, where it featured lots of screaming and heated exchanges.
One of it was the trading of verbal barbs between Minister in the Prime Minister's Department (Law and Institutional Reform) Datuk Seri Azalina Othman Said and Kota Bharu MP Takiyuddin bin Haji Hassan.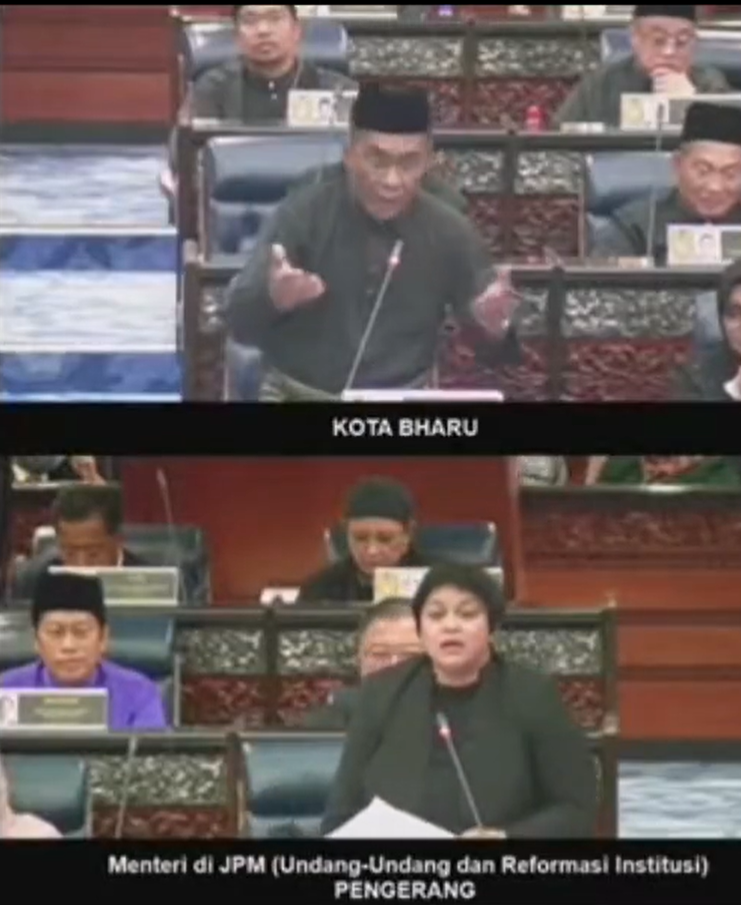 Interrupted throughout her speech
During the session, Azalina was answering a question posed by Takiyuddin about the MoU signed between the political leaders within the unity government.
Under the MoU, all parties who are part of the unity government must make sure that their MPs throw their support for Anwar Ibrahim in all confidence motions or bills in the Dewan Rakyat.
However, she was repeatedly interrupted by Takiyuddin himself, who seemed anxious to get a word in.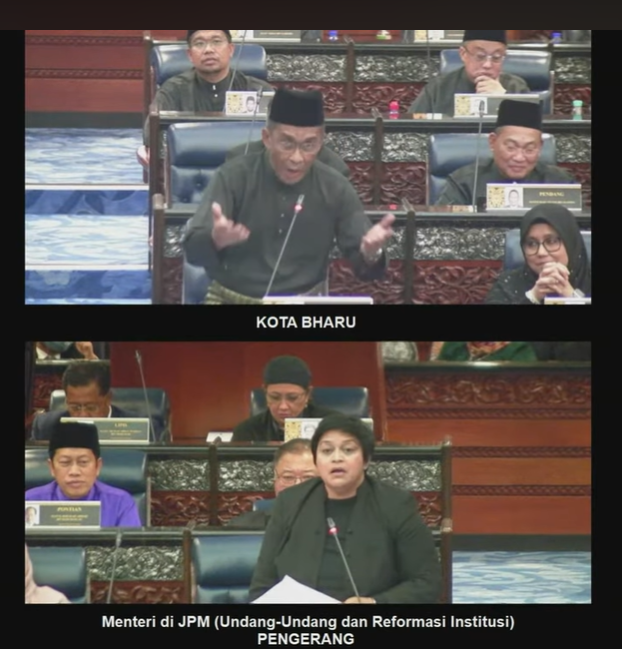 'When I speak, you sit down!'
Azalina initially tried the diplomatic approach by telling Takiyuddin to be patient and let her finish, but the PAS secretary-general continued to butt in and claimed that he didn't understand what she was saying.
Annoyed by his behavior, Azalina finally snapped and rebuked him for acting in an "undemocratic manner".
She then proceeded to slam him in English, saying that the government had every right to defend itself from accusations made by the Opposition.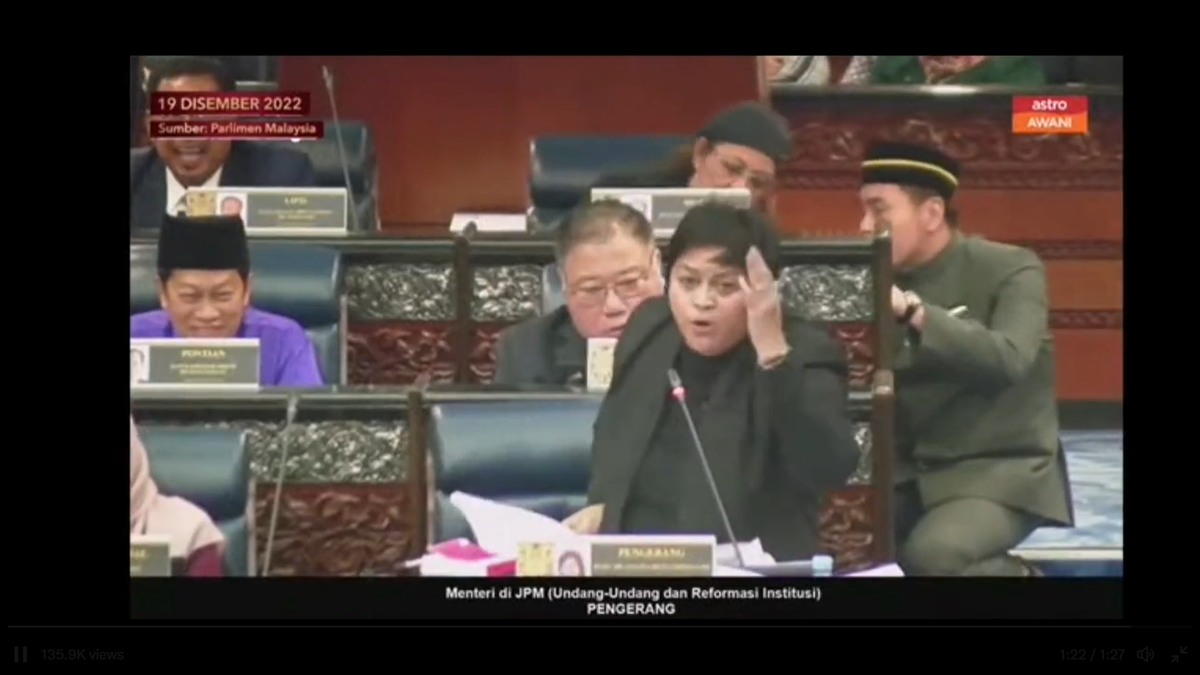 When Takiyuddin tried to defend himself by saying that he was merely asking her whether she wanted to reply his question or not, she said:
"Then you sit down lah, let me reply! If you keeping standing up, how am I going to answer?
She further made Takiyuddin squirm in his seat with the next sentence:
When I answer, you sit down. When I sit down, then you stand up! That's how you should do it. That is the problem with you because you always think you're right!
Watch the exchange here:
How many MPs did she shut down during her time on the floor?

I like how @AzalinaOthmanS stood her ground and didn't win on screaming like some thugs.

Watch her full time in the session just now. Worth it. pic.twitter.com/54YZvzoXos

— ᴊᴏᴇ ʟᴇᴇ (@iamjoelee) December 19, 2022
Praised for oratory skills
Many netizens have since praised Azalina for her debate skills and for maintaining her professionalism throughout the tense exchange.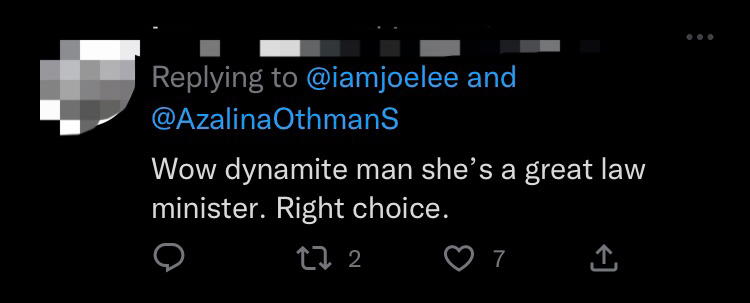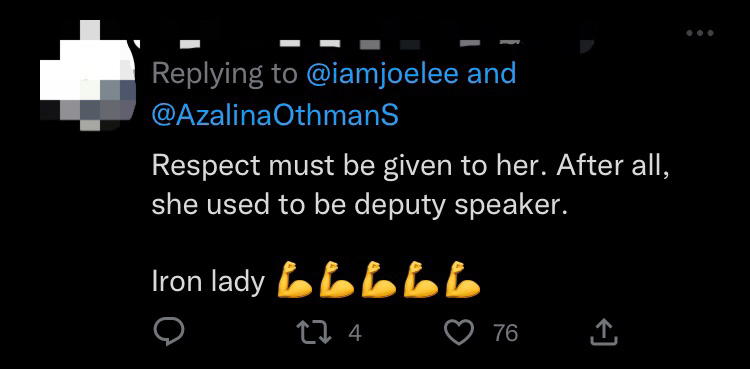 They also commended her extensive legal knowledge in shutting down Takiyuddin's argument without having to shout her lungs off.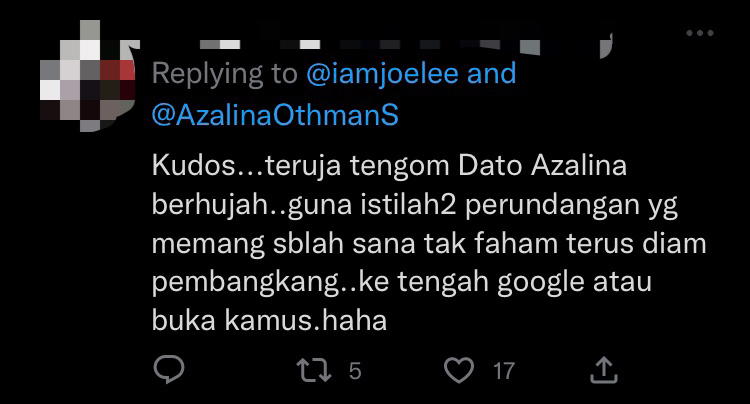 What did you think of Azalina's performance? Let us know in the comments!
READ ALSO: