When one thinks of wedding photoshoots, one's mind would immediately imagine of beautiful landscapes, the blue sea and warm sea breeze, or a romantic garden.
For this pair of newlyweds, they had theirs at none of the locations mentioned above but instead decided to have it along the bustling streets of Bukit Bintang, KL.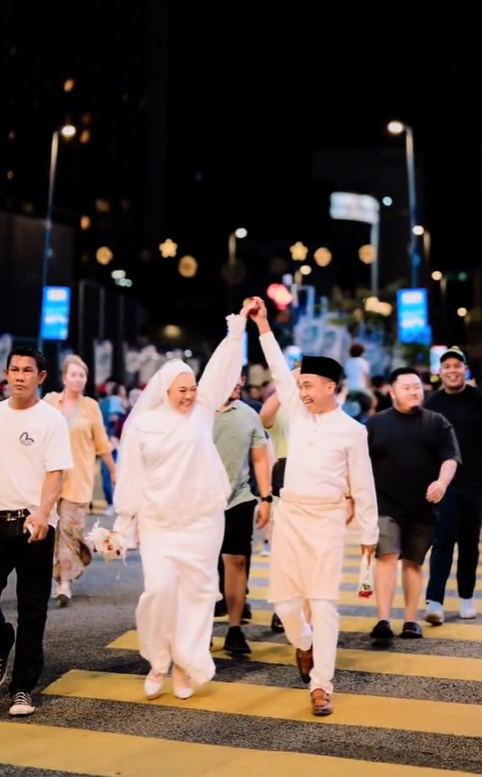 Newlyweds hold photoshoot along Bukit Bintang
The unusual wedding photoshoot session was shared by the newlyweds' photographer Aizuddin, who shared a TikTok clip of what went behind the scenes.
In the 24-second clip, it showed the couple dressed in their wedding outfits and walking along the busy streets near the Pavilion and Lot 10 Mall as cars came to a complete stop due to traffic.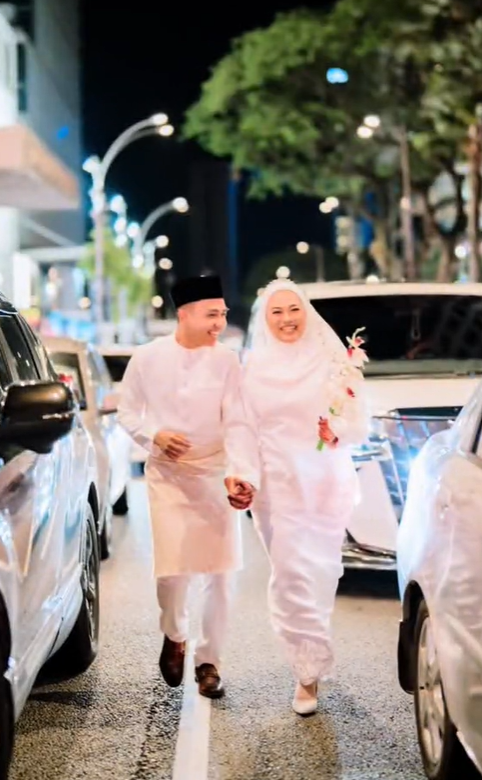 Not only were the newlyweds the stars of the photoshoot, even several bystanders were captured on both film and video, giving the photoshoot session an extra layer of authenticity.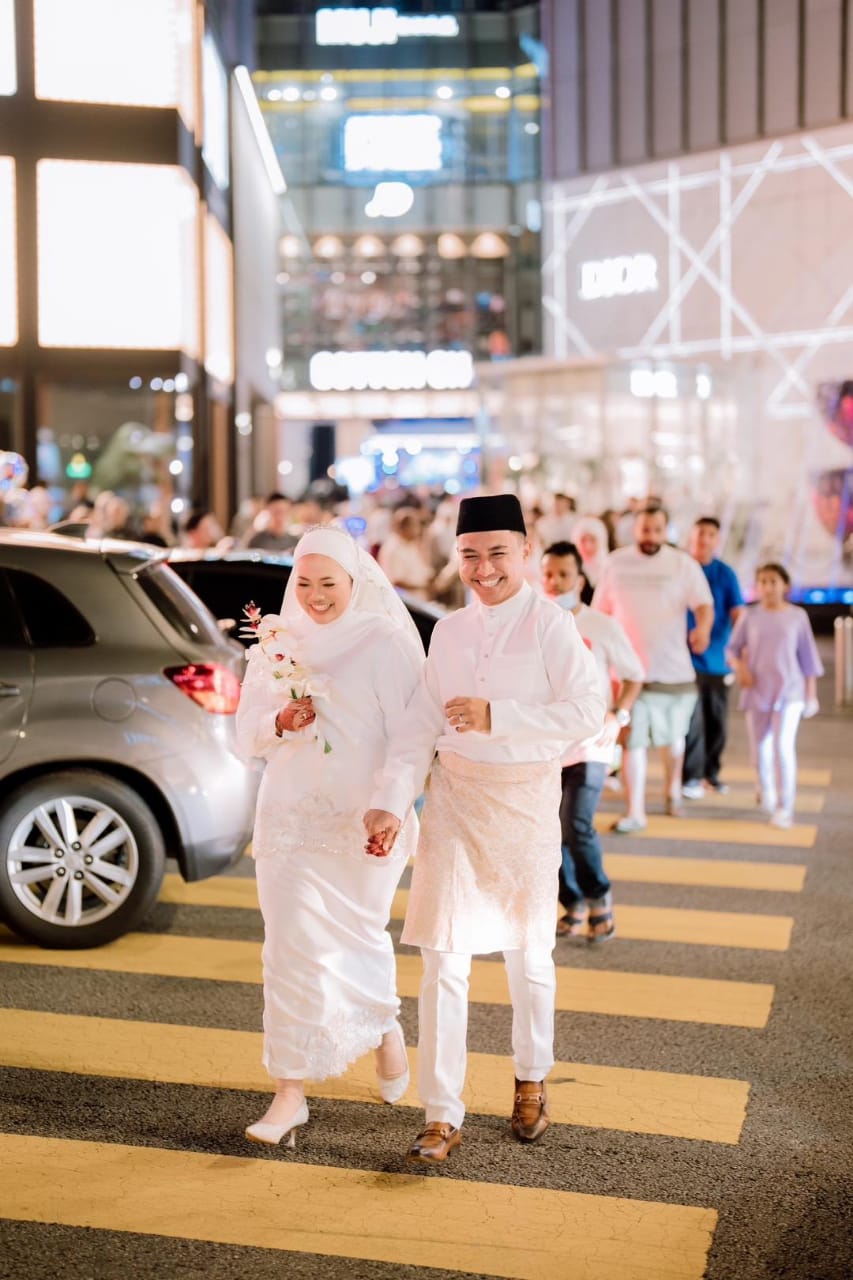 Netizens impressed by creativity
Aizuddin's clip has since been viewed more than 400,000 times at the time of writing, where netizens were absolutely floored by the wedding photoshoot.
'Beautiful! It's not easy to shoot in a crowded place like this. What matters is that the bride and the groom are sporting and enjoying themselves.'

'This is a rare vibe. One in a million.'

'You are a very talented photographer. I've never seen a photoshoot like this.'
Watch the photoshoot here:
Would you consider having a wedding photoshoot along the street too? Share with us in the comments!
READ ALSO:
---
---