In conjunction with National Day yesterday, hundreds of thousands of Malaysians gathered at Dataran Merdeka as early as 4am to celebrate the momentous event.
Unfortunately, the atmosphere was slightly dampened after two emcees tried to fire up the crowd with a rather questionable rallying call.
'We love PM!'
In the TikTok video by @durianator, it first starts off with the emcees leading the crowd to repeat several phrases such as "Kami bangga menjadi bangsa Malaysia" (We're proud to be Malaysians) and "Malaysia sayang Putrajaya" (Malaysia loves Putrajaya) after them.
However, things began to take an awkward turn after the male emcee yelled, "Malaysia sayang PM" (Malaysia loves the Prime Minister) in an apparent attempt to shore up support for Ismail Sabri.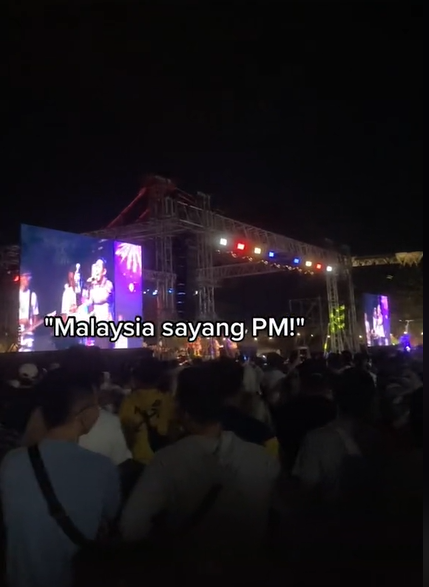 …not?
To no one's surprise, the response from the crowd became quite muted, where a man could even be heard saying "Errrr" loudly in the background.
Undaunted by the response, the female emceee tried her hand and yelled "Kami semua sayang PM" (We all love the PM), only to be met with more silence in return.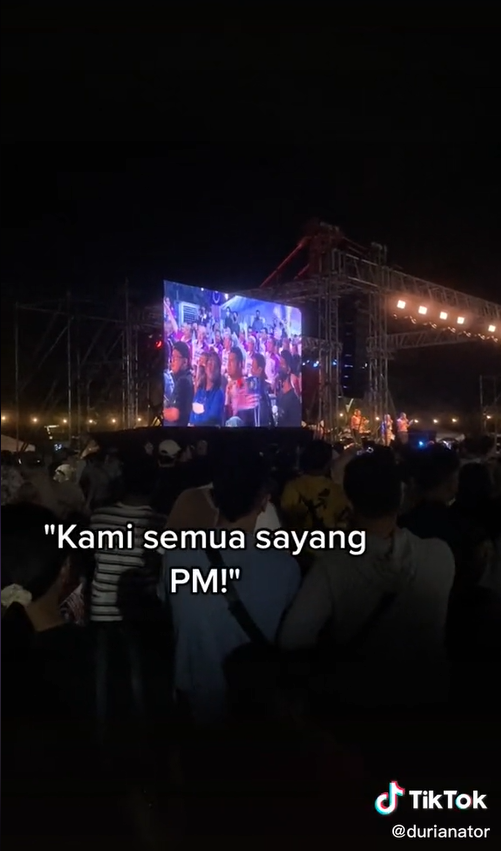 Sensing that the crowd was quickly losing interest, the female emcee proceeded to wrap things up by loudly declaring that it was the "kind of spirit we (Malaysians) want".
Watch the video here:
'Is this to celebrate National Day or the PM?'
On social media, netizens weren't pleased by how National Day celebrations were politicised and criticised the emcees for trying to goad the crowd.
"We love the country, not the government."

"Highest level of cringe and tryhard-ness in brainwashing the people into liking Ismail Sabri."

They also poked fun over how the emcees were 'rewarded' with silence and left embarrassed by the crowd.


The clip also bore an uncanny resemblance to the PSY concert in Penang back in 2013, where the crowd turned against former Prime Minister Najib Razak when he asked whether they were ready for Barisan Nasional.
Read also:
---
It's unrelated to the article but here's our brand-new podcast – Talk Je Lah!
---
---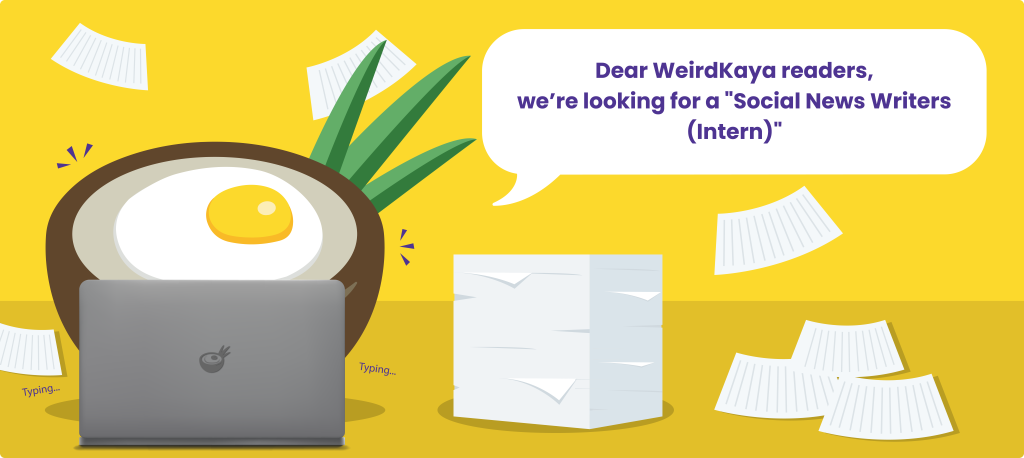 ---