The Watsons Get Active, organized by Watsons Malaysia is back for the eighth (8th) year!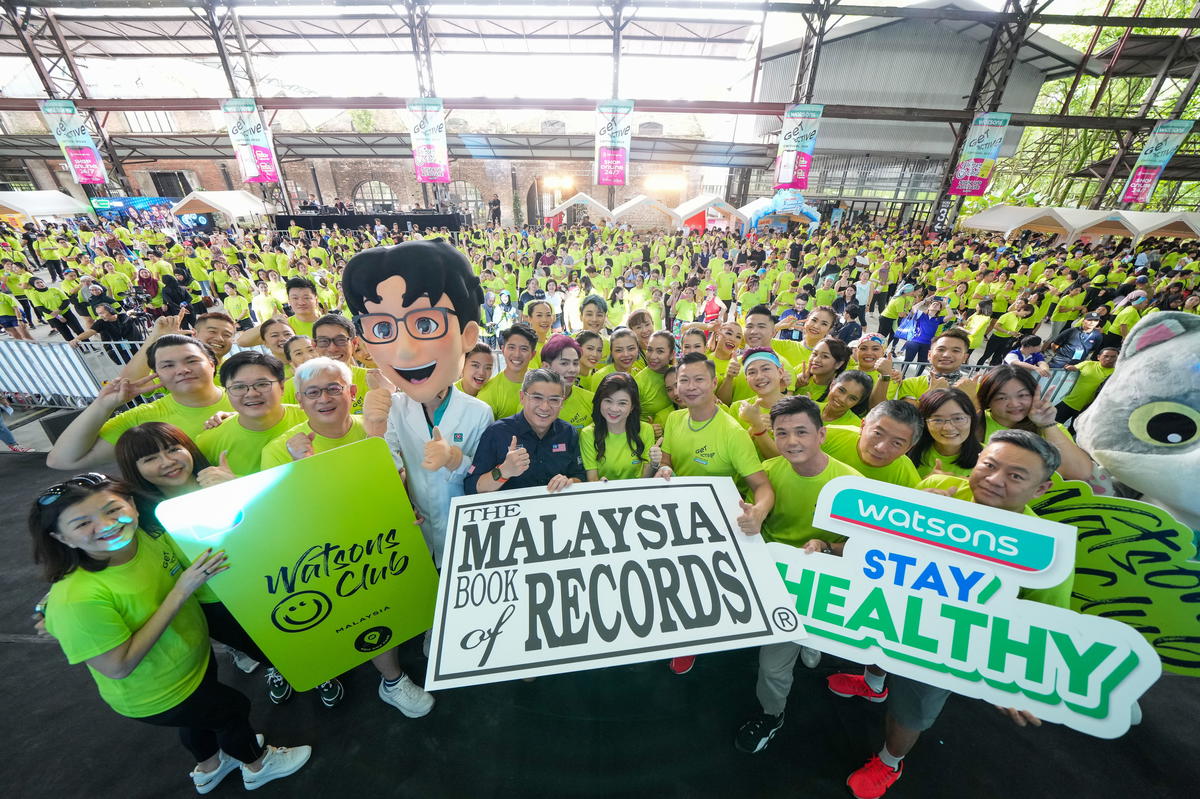 Happened on September 23 and 24 2023, the weekend at Sentul Depot was packed with more than 5,000 participants engaged in the largest exercise party that includes Zumba, Tabata, and Spin Cycle.
As the number of people suffering from diabetes and obesity is high in Malaysia, this annual fitness event has grown, motivating its customers and members to lead healthier, more active lifestyles.
It has become a must-attend event, drawing attendees from as far as Penang and Sabah this year.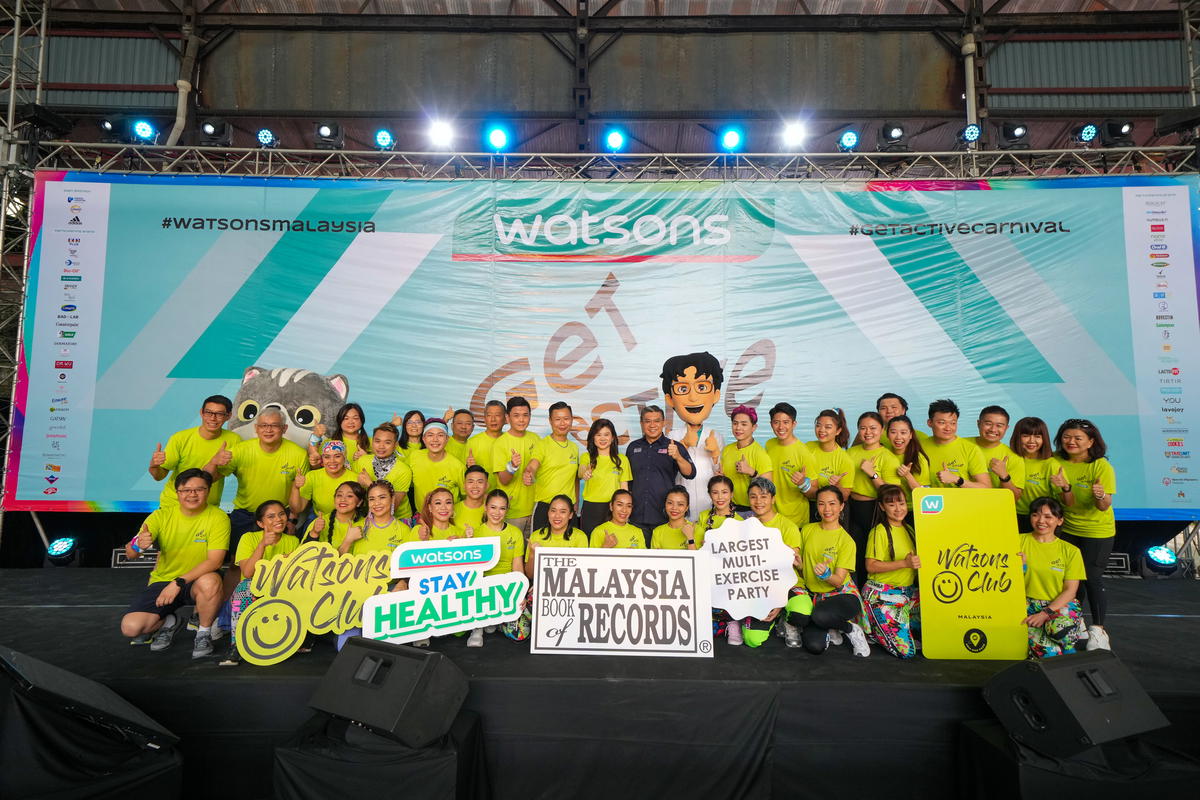 "As the No. 1 O+O health and beauty retailer in Malaysia, Watsons Malaysia is constantly at the forefront of the movement to encourage a healthy lifestyle. We aim to go above and beyond by hosting the biggest multi-exercise celebration for our customers.
"This year, we have expanded our exercise offerings to boost energy levels, including Zumba, Spin Cycle and Tabata, for two days.
"Additionally, we aim to break the Malaysia Book of Records once again with the Largest Participation in Simultaneous Indoor Fitness Routine," said Caryn Loh, Managing Director of Watsons Malaysia.
At The Watsons Get Active Carnival 2023, participants enjoyed a 90-minute electrifying music-blasting packed exercise party by 25 well-trained instructors, led by Zumba Duo Alex Phang & Deno Au, Jason and Anna for Tabata, and Shafiq & Ken for Spin Cycle.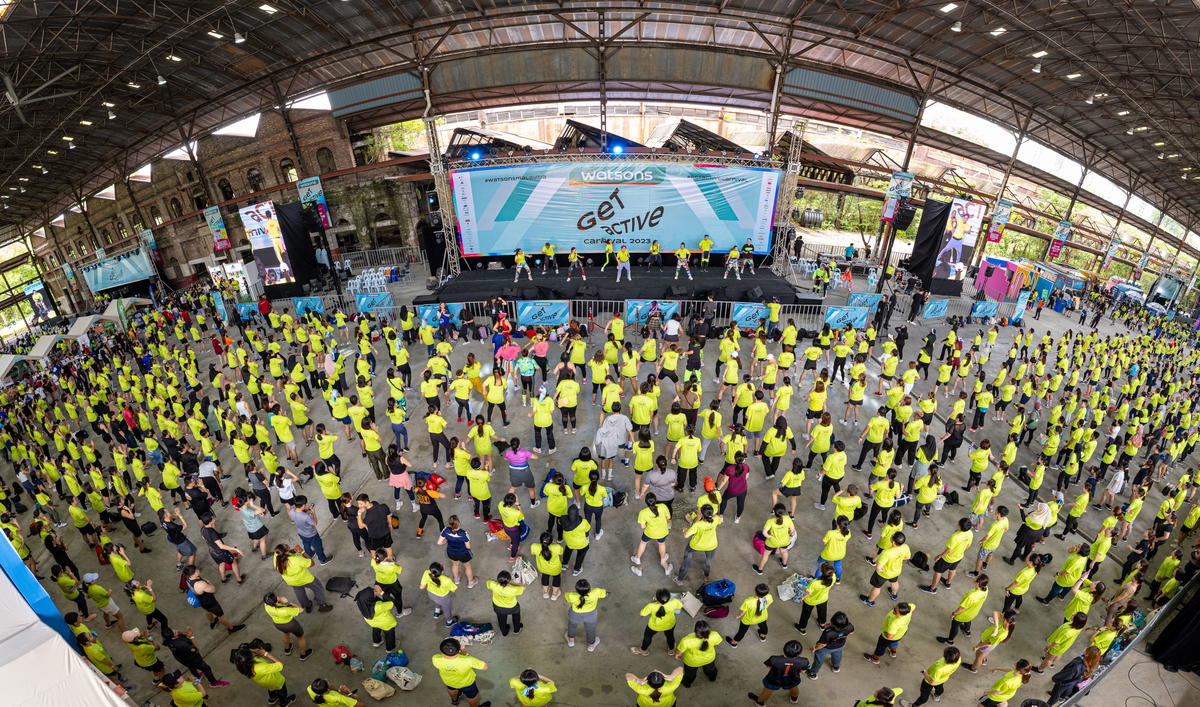 On top of that, customers are promised a fun-filled fitness party, a health and beauty bazaar, sampling, and more during this two-day carnival.
The Get Active Carnival will feature 40 booths from health and beauty brands where attendees can take advantage of exclusive deals, demonstrations, giveaways all day long, and performances by top artists, including Layla Sania, Firdhaus, Nicole Lai, DOLLA, and COEX.
Besides that, the event has a health check provided by the Watsons' pharmacist team. This includes a special collaboration with Tunku Abdul Rahman University of Management & Technology (TAR UMT) provides fitness examinations and Pantai Hospital Kuala Lumpur to share health information and activities for everyone.
Caryn added, "Watsons Malaysia has consistently been supportive of initiatives that help the community.
"Thus, RM10,000 will be donated to Special Olympics Malaysia, a nonprofit organization that supports intellectual disabilities communities through programs in sports, health, education, and community building.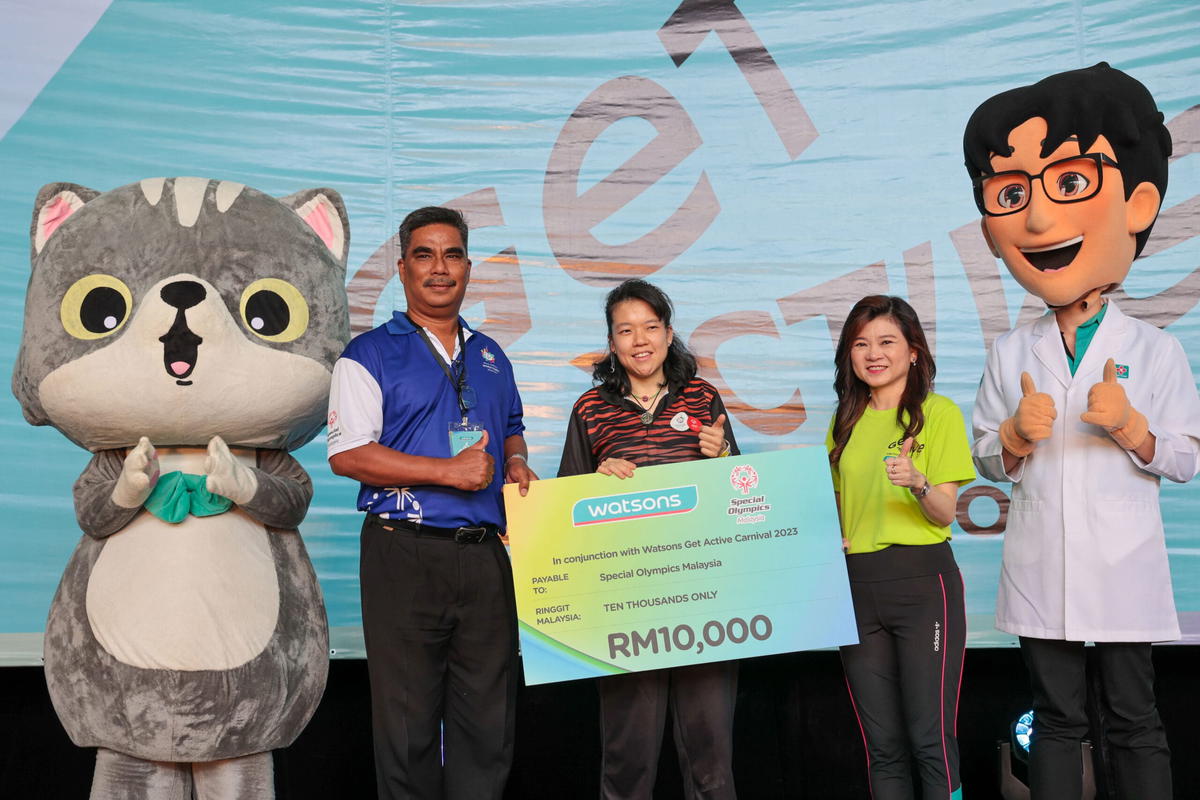 "This year, Watsons donated essentials and products worth more than RM1 million to the Malaysian community and received our first CSR Award as Company of the Year (Retail) in Sustainability & CSR Malaysia Awards 2023 by CSR Malaysia".
We would like to thank our participating brands and partners including Pantai Hospital Kuala Lumpur, Cebion, Adidas, Air Asia Ride, Special Olympics Malaysia, and TAR UMT for their support.
For more information kindly visit Watsons Malaysia's social media platforms or their official website.
Read more:
---

---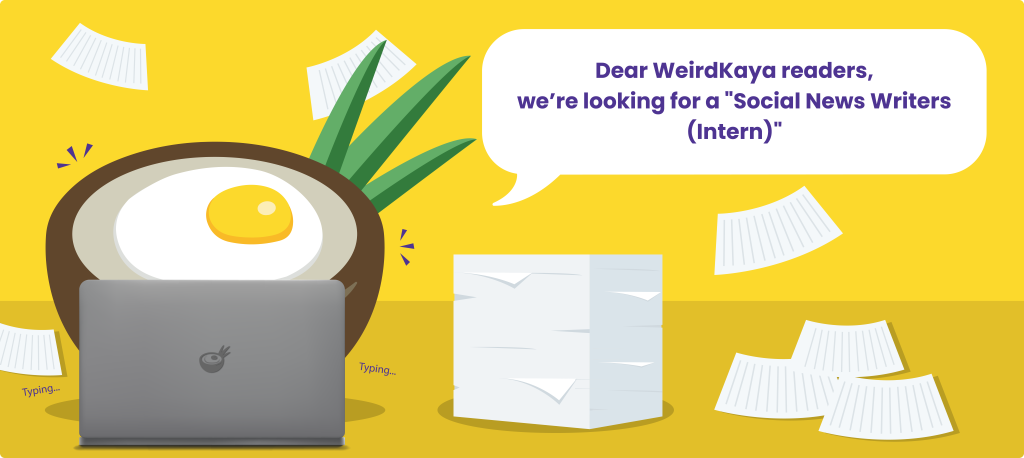 ---