Last week, WeirdKaya had the incredible opportunity to accompany the winners of Watsons' "Salam Taiwan with Watsons" spend-and-win contest on a 5 Days 4 Nights adventure in Taiwan.
This initiative is Watsons' way of giving back to its members, offering them a chance to win a trip to Taiwan with renowned celebrity Ayda Jebat simply by shopping with RM80 and above at Watsons between May 30th and June 28th.
Let's dive into the unexpected delights we discovered throughout our unforgettable journey with the 10 pairs of lucky winners.
1. Way more Muslim-friendly than expected
When you think of Taiwan, you might picture it as a destination primarily suited for the Chinese-speaking population, with famous non-halal delicacies like lu rou fan (braised pork rice) and sausages.
However, our trip shattered these preconceptions. While everyone's beloved bubble tea is halal, Taiwan offers a variety of other delicious options, including abundant pork-free dishes.
We savoured a sumptuous pork-free dinner at the Flying Cow Ranch in Miaoli on our first night.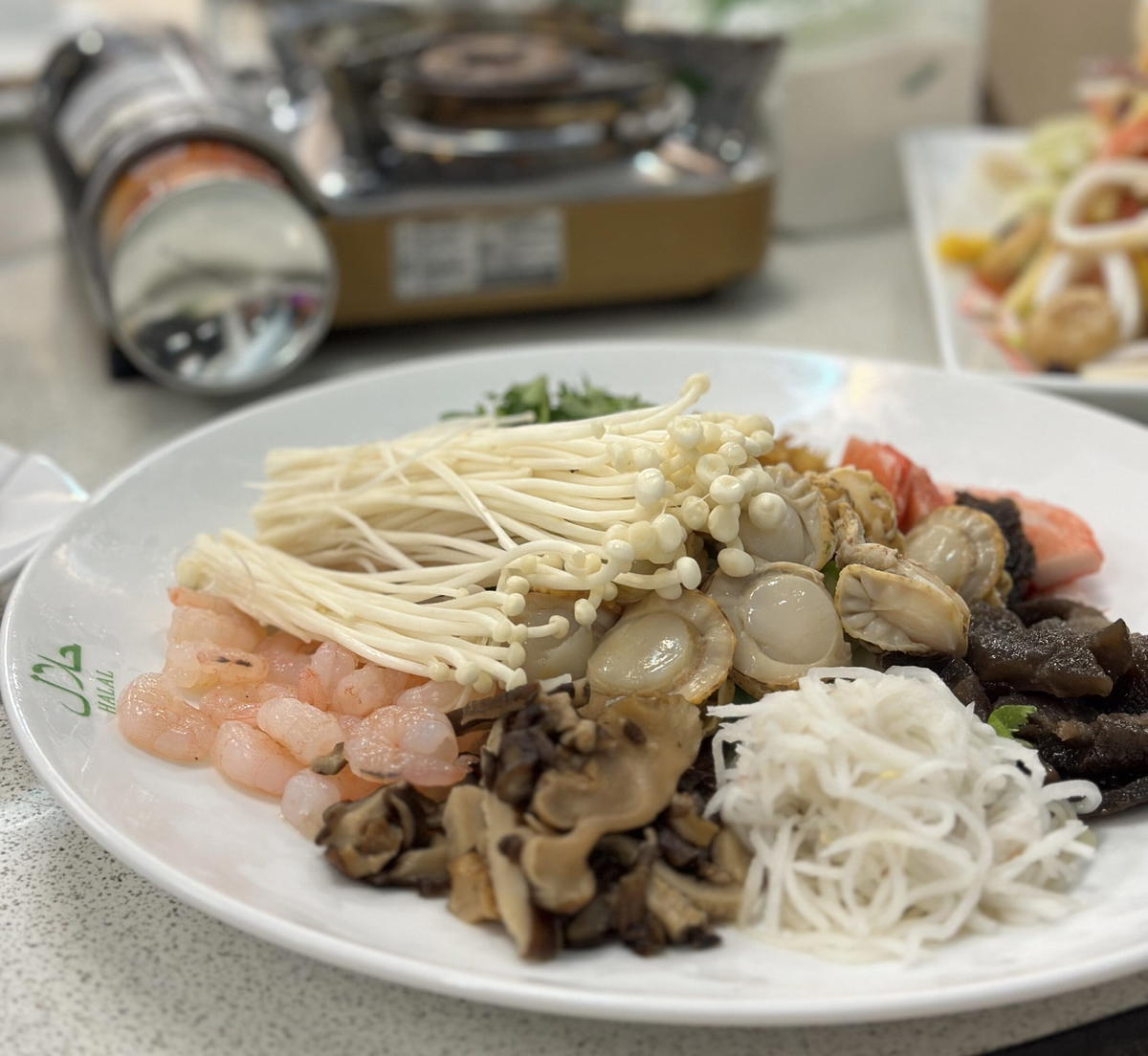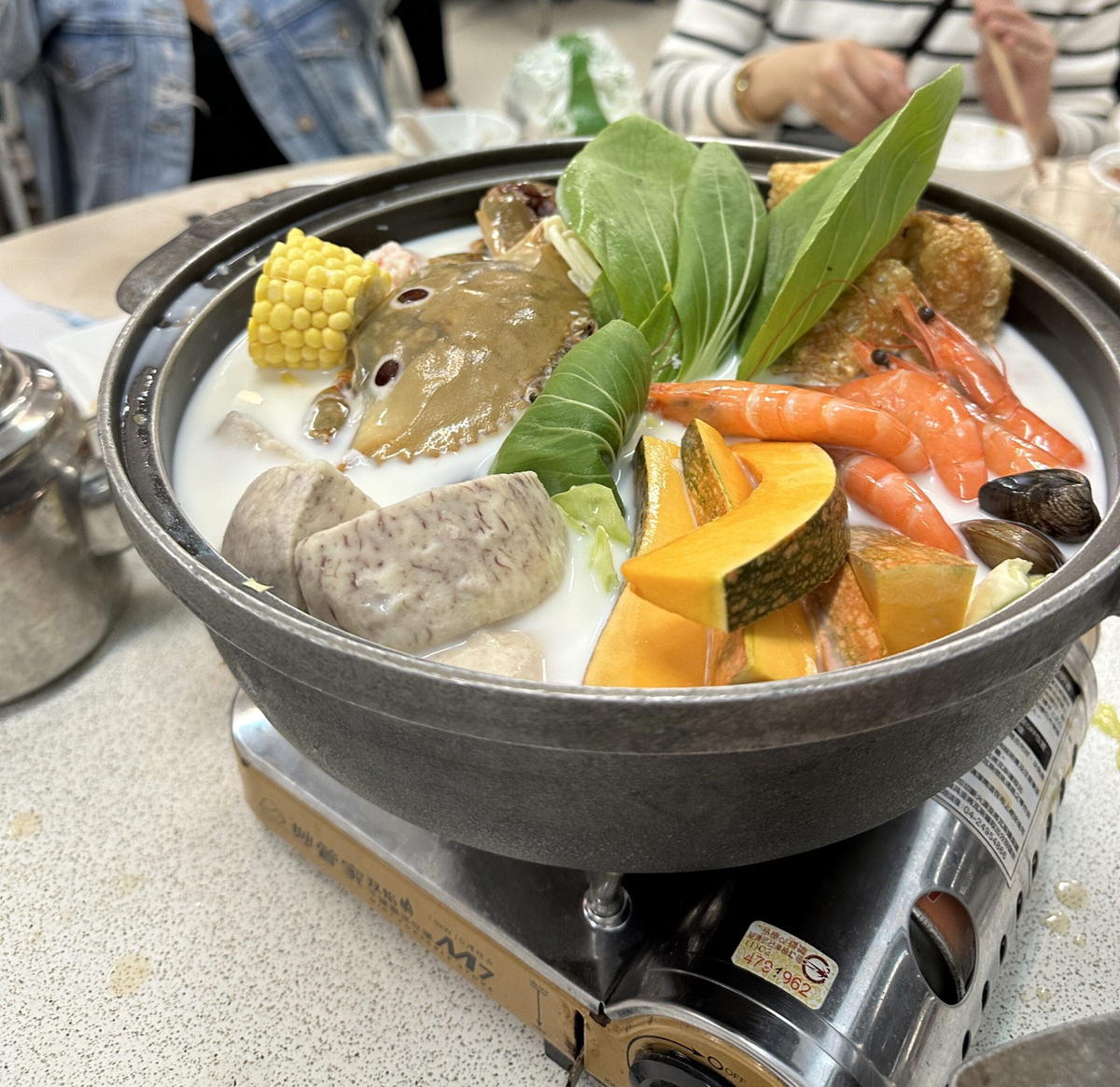 Taipei, the capital city, also boasts several halal restaurants. Two delectable options we tried were Halal Yellow Beef Noodle House and Yunus Halal Restaurant, which serves authentic Thai cuisine. We also went to the Taipei fish market for scrumptious seafood!
Taiwan is renowned for its snack souvenirs, and amidst a sea of pineapple cake brands, Vigor stands out with its unique halal-certified pineapple cakes and other snacks. Not only did the winners taste and purchase these treats, but they also personally crafted their own halal pineapple cakes.
In terms of lifestyle, Taipei's Da'an district houses the Taipei Grand Mosque, and several tourist attractions have small Surau (prayer rooms) to facilitate Muslim prayers. Additionally, there are numerous halal restaurants near the mosque.
Most restrooms in Taiwan are not only exceptionally clean but also equipped with bidets for added convenience.
While Muslims are still a minority in Taiwan, inevitably causing some inconvenience, our tour guide emphasised that the government is actively working towards becoming more Muslim-friendly in the coming years.
2. Amazing Natural Landscapes
The trip was also marked by Taiwan's breathtaking natural beauty. Thanks to Watsons and the Taiwan Tourism Bureau Malaysia, the itinerary included experiences that immersed the winners in nature.
Our first night was spent at the lush Flying Cow Ranch in Miaoli, where we not only enjoyed the verdant pasture but also had the chance to milk, feed and interact with cows, sheep, and rabbits up close.
A morning stroll in this serene setting was a great way to refresh both body and mind.
Then, there was Jiufen, a mountain town overlooking the Keelung Sea, known for its picturesque streets and stunning views. As we explored this charming mountain town, we were captivated by sweeping views of the coastline and the tranquil sea below.
The natural beauty of Jiufen is enhanced by its unique blend of historic architecture, traditional tea houses, and vibrant lantern-lit alleys, making it a place where nature seamlessly coexists with culture and history.
Perhaps the most awe-inspiring natural wonder was the Yehliu Geopark, where nature and time have sculpted fascinating rock formations, including the famous Queen's Head and numerous others with intriguing shapes like hearts and mushrooms.
Finally, we visited the hot springs in Beitou, which are naturally heated by geothermal activity, drawing their warm, mineral-rich waters from deep within the Earth.
This natural heating process imparts therapeutic properties to the water, making it not only relaxing but also beneficial for the skin and overall well-being. The slightly sulfurous aroma and mineral content contribute to a rejuvenating experience.
3. Travelling with Celebrities
In addition to Ayda Jebat, our celebrity guest and the current tourism ambassador for Malaysia and Taiwan, the event featured four influential personalities: Yasmin Hani, Sazzy Falak, Elcah Hasha, and Syada Amzah.
They were all incredibly approachable and down-to-earth, dispelling any notions of celebrity airs.
Despite her pregnancy, Ayda joined in the fun during the Gala dinner, chatting, dancing, and sharing her recent experiences travelling in Taiwan.
She and her husband Nabil Mahir also playfully hosted the Best Dressed award session, with their adorable daughter adding to the laughter.
The four influencers were fully engaged in the winners' journey, accompanying them on adventures and experiencing the warmth and hospitality of Taiwan together.
4. Clean and litter-less streets
Taiwan's cleanliness is indeed impressive. Despite a scarcity of public trash bins on the streets, litter is rarely seen, a phenomenon likely influenced by the Japanese culture, as a result of its colonial.
Another aspect that left us in awe was the cleanliness of Taiwan's public restrooms. Despite their abundance, each one was meticulously maintained, earning respect for their hygiene standards.
5. Rewards from Watsons!
The most delightful surprise of all came when we visited Watsons store in the famous Ximending area of Taipei. This four-story emporium offers a vast range of products, from everyday essentials to top brands, all at generous discounts.
But that's not all. The Taiwan Watsons team treated everyone to free bubble tea and a goodie bag filled with goodies like enzymes, serums, and pineapple cakes. Most remarkably, the bag also contained cash vouchers worth up to 500 New Taiwan Dollars!
Furthermore, with the Watsons Asia One Pass, club members can accumulate points just like they do in Malaysia by simply presenting the app or membership card. This One Pass system works similarly in other regions such as Bangkok, Hong Kong, and Singapore, making it even more appealing.
The excitement of this trip extends far beyond these surprises, we also went to Taipei 101, released sky lanterns at Shifen, Everrich duty-free store and many more! Watch our recap video here: (link)
Last but not least, the organizers arranged a Gala dinner to serve as the grand finale of the trip, themed "A Colourful Night To Remember!".
That evening, amidst a sumptuous spread of gourmet delights and captivating cultural performances, Ayda Jebat and her husband, Nabir, joined in to share their thoughts about Taiwan with everyone, adding to the joyful atmosphere.
Laughter filled the venue, making it a night of pure enjoyment. The journey of these 5 days and 4 nights was beautifully concluded with a group photograph, capturing the cherished moments of this memorable adventure.
Now that you've seen all this, don't you wish you were a part of it? Watsons has more in store for its members, including opportunities for lucky members to win big gifts and travel abroad. Be sure to stay tuned to their social platforms for the latest updates!
#watsonsclub #salamtaiwan #destinasisensasi #mesramuslim
Read more:
---

---