SURABAYA – 4 adults and 12 children were injured after the waterslide they were riding on suddenly gave way.
The life-threatening incident was captured in a viral video on Sunday (May 7), where it has since gained widespread attention from Indonesian news outlets.
According to eyewitnesses, the first sign of danger appeared when the the upper part of the slide emitted leakage sounds, which eventually grew to large amounts of water gushing out of it.
Seconds later, the waterslide came apart, causing the victims to fall at least three-stories high from the slide.
Several onlookers could also be heard screaming in terror after witnessing the horrific accident.
---

---
Out of the 16 victims, 7 were severely injured while the rest sustained minor injuries, which included concussions and broken limbs.
When quizzed over the incident, the theme park staff admitted that it has been 9 months since the last maintenance, leading them to believe that the maximum capacity of 10 people at a time was breached, thus causing the slide to break.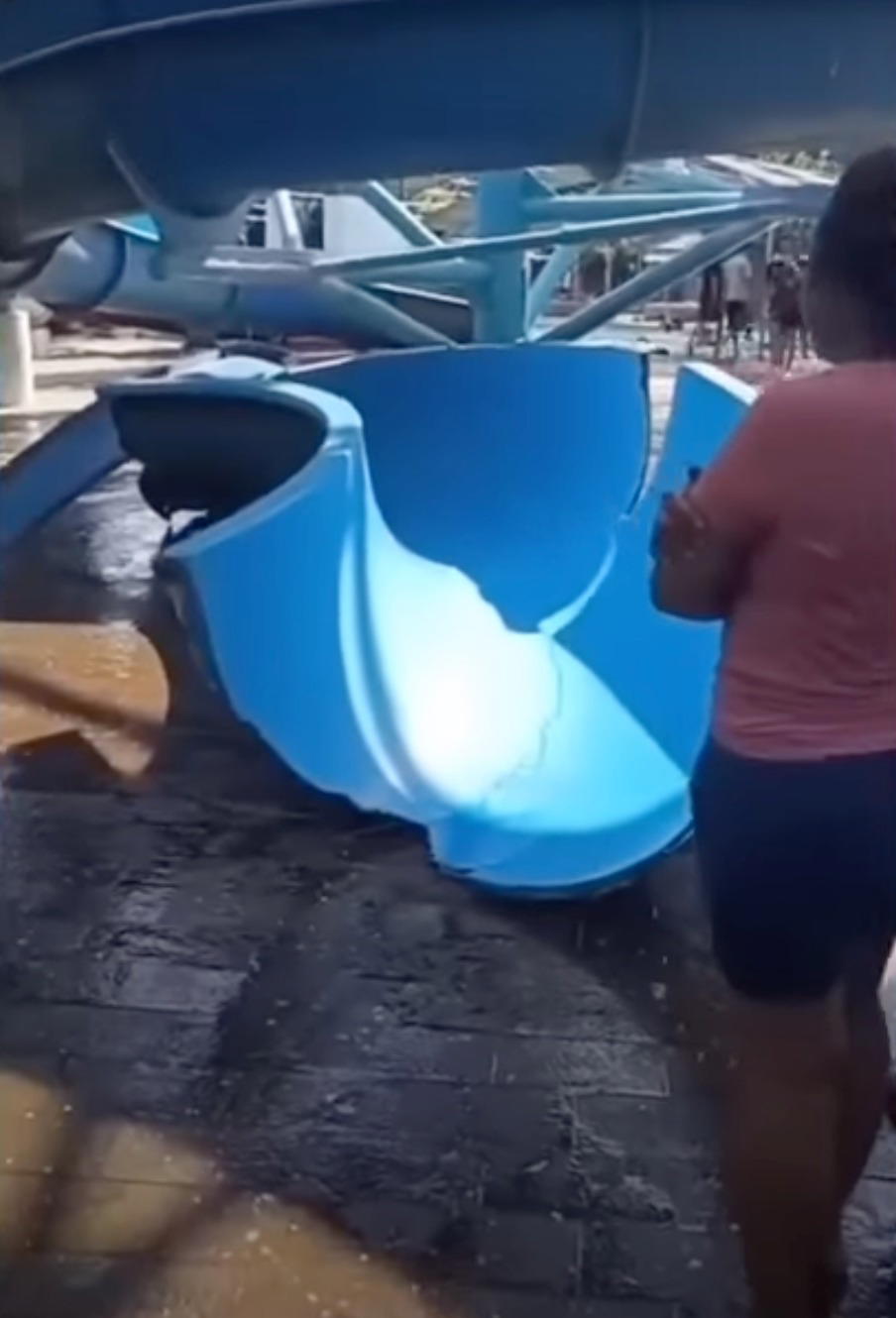 The management is now being probed by police and the them park will be shut down until investigations are complete.
Read also:
Cover image via Facebook.