PETALING JAYA – "Malays are getting more disrespectful by the day."
This was what came to TikToker Eriana's mind after witnessing an unfortunate event while dining at a food court.
In an interview with Kosmo!, Eriana said that a rather elderly Bangladeshi waiter had accidently spilled some food remnants onto a male patron's baju Melayu.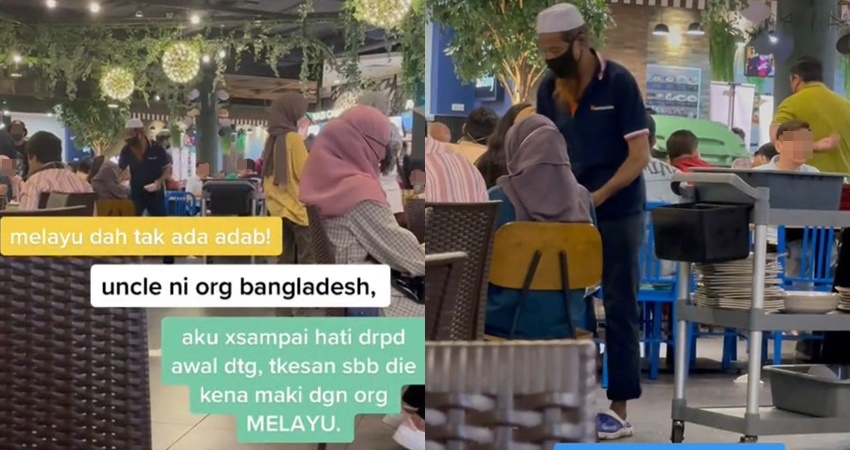 "I saw that he had knocked into the table with his cutlery collection trolley, triggering a stream of loud vulgarities from the man's mouth.
"Even though the Bangladeshi waiter kept apologising profusely, the man refused to accept it and continued to berate him," she said.
---

---
Afraid of repeating the same mistake, the Bangladeshi waiter quickly cleaned the table and chose to carry the dirty plates to the trolley instead of pushing it around.
Eriana added that it was extremely disheartening to see Malaysians disrespecting the elderly and taking pleasure in publicly humiliating them.
Although she did not record a video of the situation, Eriana hopes that her story will help spread awareness about the importance of showing respecting towards others regardless of race and age.
Read also:
Cover image via Kosmo! and YouTube.