Driving at night can sometimes be challenging, especially when one drives along a road that's known to be full of obstacles and wild animals.
Unfortunately for one driver in Kelantan, he and his family were injured after a water buffalo landed right on top of the car after getting hit.
Crashed into water buffalo
Oriental Daily reported that a man and his family were travelling back to their home in Semerak after attending a relative's wedding in Selising.
During the drive, the man had low visibility and was unable to avoid a water buffalo in time and collided with it.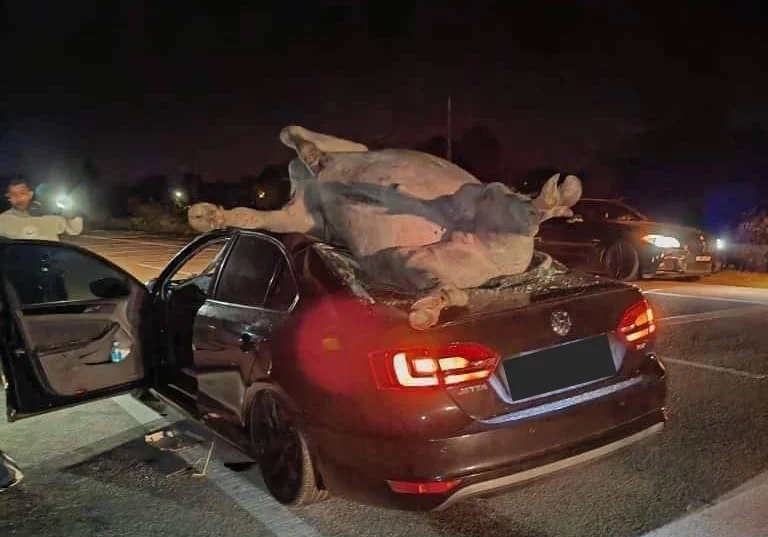 In fact, the impact of the crash was so great that the water buffalo reportedly flew up into the air and landed right of top of the car and crashed through the glass.
Family suffers injuries
Pasir Puteh district police chief Superintendent Zaizul Rizal Zakaria told the Chinese daily that the man was inside the car along with his wife and three children.
While the man and his children escaped with minor injuries, his wife, who was at the passenger seat, was left unconscious and severely hurt by the accident.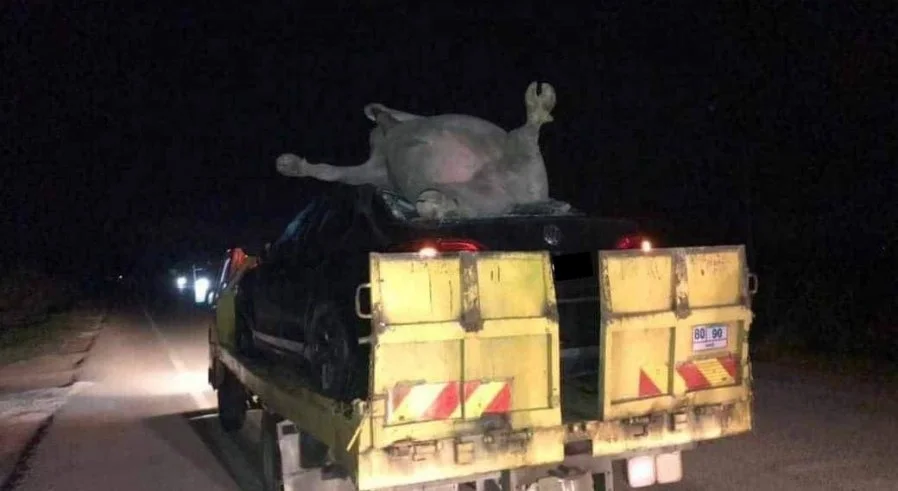 She was then rushed to Universiti Sains Malaysia Hospital's intensive care unit for further treatment.
The case is currently being probed under Section 41 of the Road Transport Act 1987 for reckless driving.
Watch a video of the accident here:
KELANTAN 24/02/2023

Kemalangan melibatkan kereta merempuh seekor kerbau di jalan Pasir Puteh – Tok Bali, berhampiran Pasar Borong Pasir Puteh, malam tadi. pic.twitter.com/fmmEiM8nzx

— MYNEWSHUB (@mynewshub) February 24, 2023
READ ALSO:
---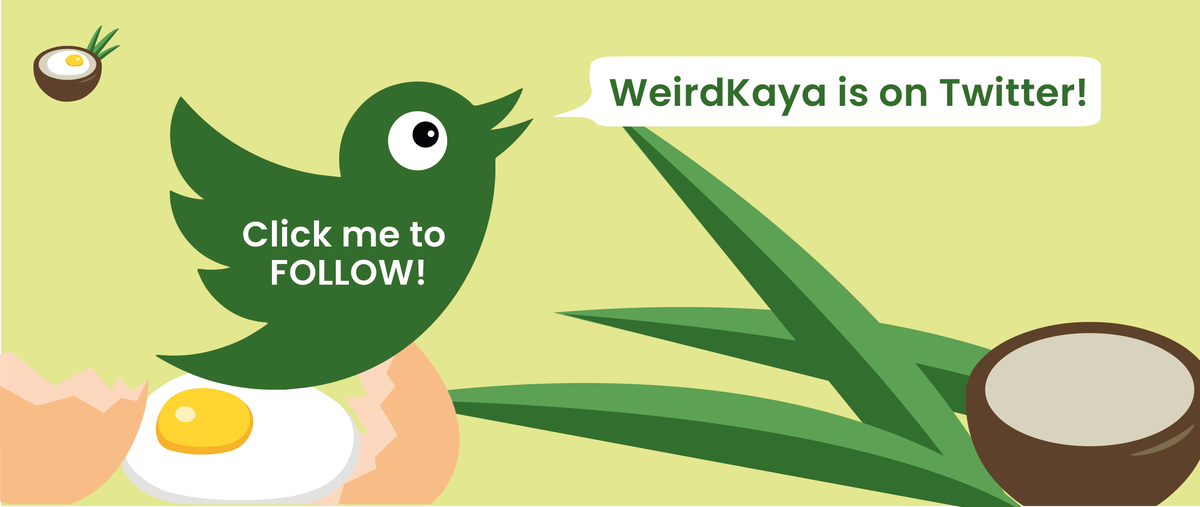 ---
---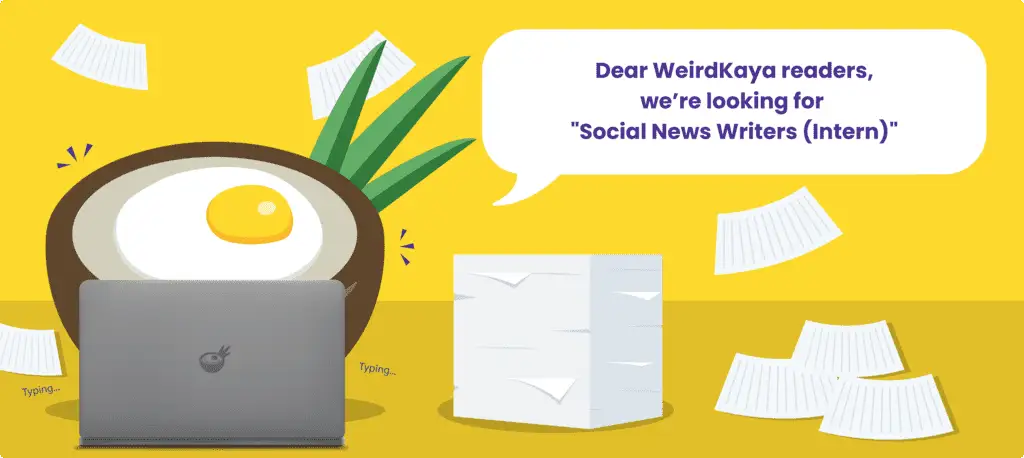 ---