NFT creator Visithra Manikam has made her own personal history by becoming the first Malaysian to have her work displayed on the shiny billboard located at New York City's Time Square.
On top of that, she was also the only Malaysian who was invited to speak at NFT.NYC –the biggest NFT conference to be held.
From June 20 to 23, the conference's organisers display several artworks on the vertical One Times Square billboard, the exact location where New York City holds its annual New Year's Eve ball drop.
Visithra's art was chosen out of 1,500 applications to grace the billboard.
Two other billboards also showcased her work as part of an exhibition curated from Snoop Dogg's Medici collection, where the rapper is known to be one of her most famous collectors.
'Honoured and grateful'
Speaking to The Vibes, Visithra said that she never thought she would be chosen to be showcased to the NFT community.
It has been overwhelming to see my art being featured in the art capital of the world as the global NFT community descends on New York.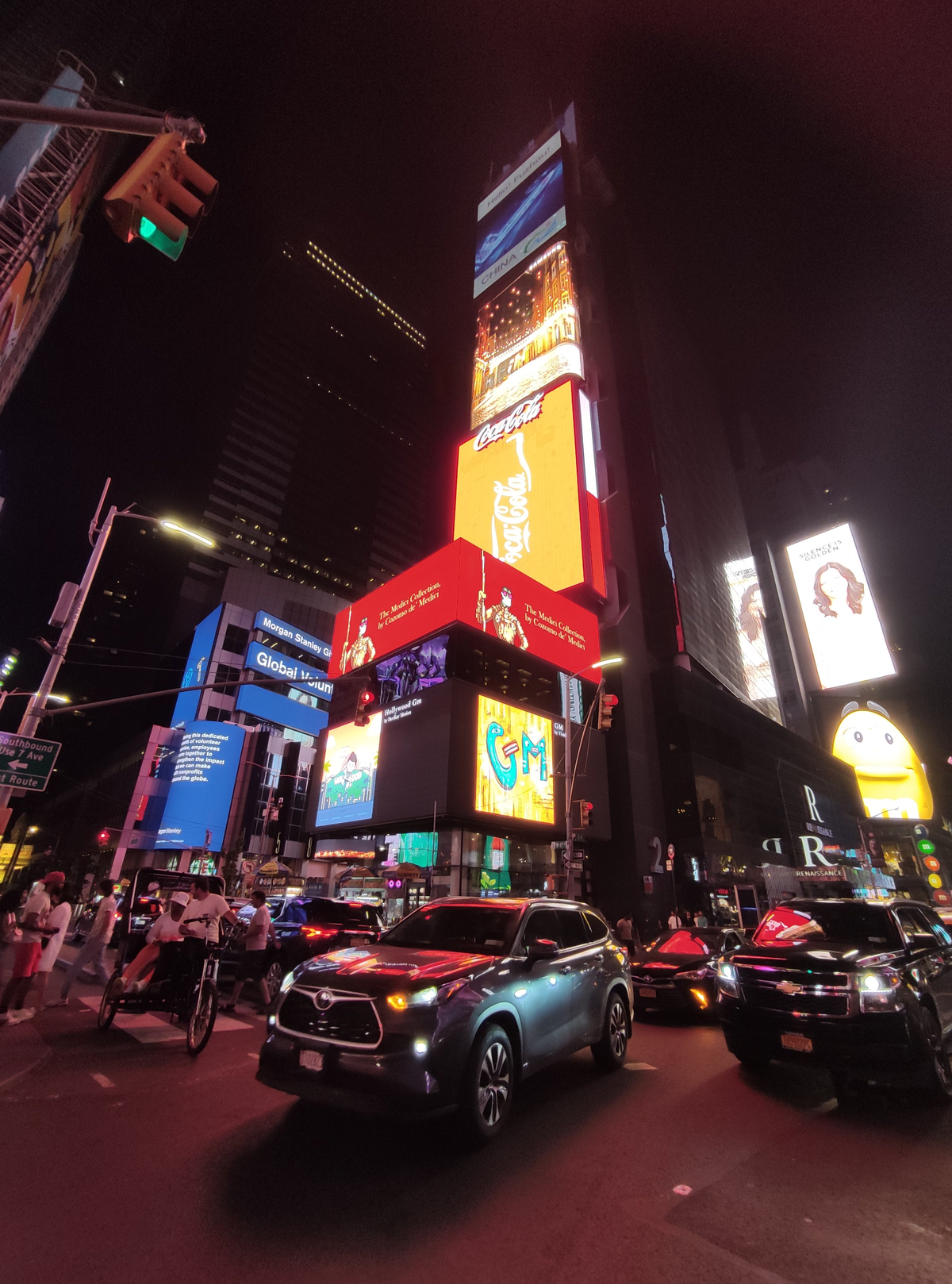 "I only knew I had been selected for the Medici collection billboard when I landed in the city. This exhibition is one of the most important ones in the NFT community and has been my dream since last year. I am so honored and grateful to be chosen among some of the most iconic NFT artists in the world," she said.
Visithra also said that being the first Malaysian visual artist to be featured on a renowned billboard has shown that NFTs are quickly changing into a turning point for the art industry.
"My artwork featured on the NFT.NYC billboard celebrates dark-skinned women. The art piece is named Chikara, meaning strength, and symbolizes the strength and power we have within us to soar and achieve our dreams."
"In Malaysia, we hardly appear on billboards, fashion magazines, and runways. I hope this art will show that dark-skinned women are beautiful and strong, and their value does not lie in the opinion of a biased society," she added.
Chikara means strength in Japanese.

Chikara was featured on the most iconic billboard in Timesquare for NFT NYC 2022. Making me the first Malaysian visual artist to be featured on the iconic billboardhttps://t.co/z9t5GRp9Ok pic.twitter.com/h39YeBYJX0

— Vissyarts (@vissyarts) July 3, 2022
Shining bright globally
Visithra also expressed her gratefulness in being able to share her journey to various creators, brands, developers, entrepreneurs, gamers, artists, investors, collectors, and enthusiasts at NFT.NYC.
"I'm really honored to be selected to speak about my art journey at NFT.NYC. As an artist from Malaysia, I believe NFTs have created global opportunities previously out of reach for many in Asia.
This is an opportunity very few artists in Asia, let alone Malaysia, will experience. It is an honor for Malaysia to have an artist represented on the biggest global stage for NFTs.
In conjunction with NFT.NYC, Visithra's art was also displayed at the Sugoi Global NFT conference by Julian Gilliam, and Stratosphere by Sabet, which was sponsored by Spatialx and Samsung at the tech giant's flagship location in New York.
As for this month, her art was exhibited at the world's first NFT museum in Seattle; NFT Liverpool in Gallery Adelia; and at the Utopian Dystopia festival in Cochin, India.
Visithra first ventured into NFT during the lockdown in 2020 and quickly rose to international fame.
Before becoming a household NFT name, she struggled to make her works known in Malaysia for six years, where she was told that her art "wasn't good enough, it was too Indian".
Read also:
---

---
Cover image via The Vibes
Editor: Sarah Yeoh