A screenshot from a video uploaded by a Twitter user surfaced yesterday, revealing an incident where a car strayed into the motorcycle lane at Kilometer 30.1 of the Federal Highway towards Kuala Lumpur, here, last Monday.
The act was captured by a Twitter user with the handle @nanmanioi8715.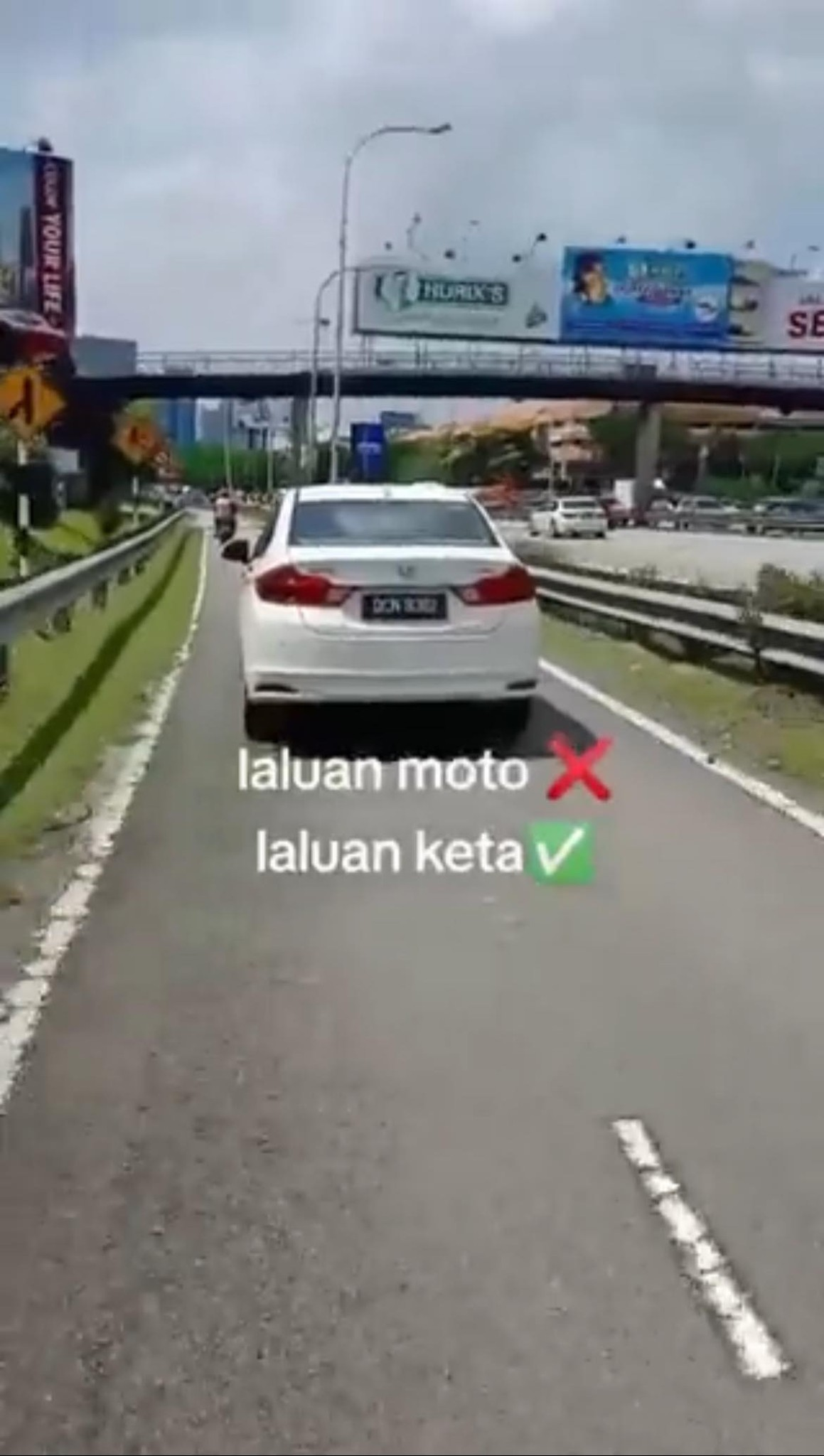 Recklessly occupied motor lane
In the video, the white Honda City car can be seen obstructing the path of several motorcyclists, leaving them infuriated.
Assistant Commissioner Mohamad Fakhrudin Abdul Hamid, the Petaling Jaya District Police Chief, stated that they discovered the viral video at 5.40 pm yesterday.
Based on the footage, the actual incident occurred at around 1.50 pm last Monday.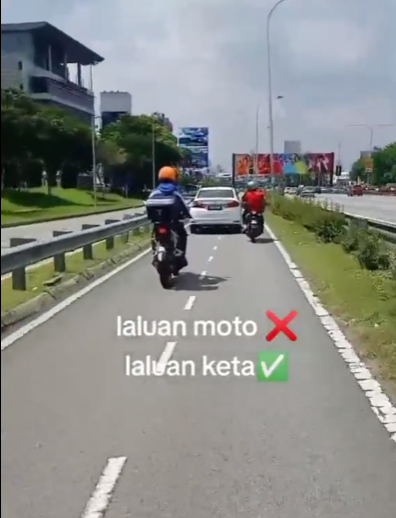 "Upon observation, there were no accidents or injuries to other road users," he stated in a press release today.
Mohamad Fakhrudin added that they urge the person who recorded the incident to come forward to the Traffic Investigation and Enforcement Division of the Petaling Jaya District Police Headquarters and contact Traffic Investigating Officer Inspector Navalan Ravindran at 014-2536820 to assist in the investigation.
Furthermore, he emphasized that the investigation is being carried out under Section 42(1) of the Road Transport Act 1987.
"The police would like to remind and urge all road users to always comply with the law to prevent any untoward accidents. We will not compromise and will take strict action against any drivers who engage in dangerous driving," he said.
---
---