It seems that humans aren't the only ones who are suffering from the hot weather, but reptiles as well.
In another instance of creepy-crawlies trying to find shelter from the sweltering heat, this time it involved a giant python that was found underneath a man's motorcycle seat.
M'sian man finds python underneath motorcycle seat
According to Sin Chew Daily, the man had gone to a petrol station to refuel his motorcycle and lifted up the seat.
When he did so, he was startled to find a python all coiled up and nestled comfortably near the mouth of the fuel tank.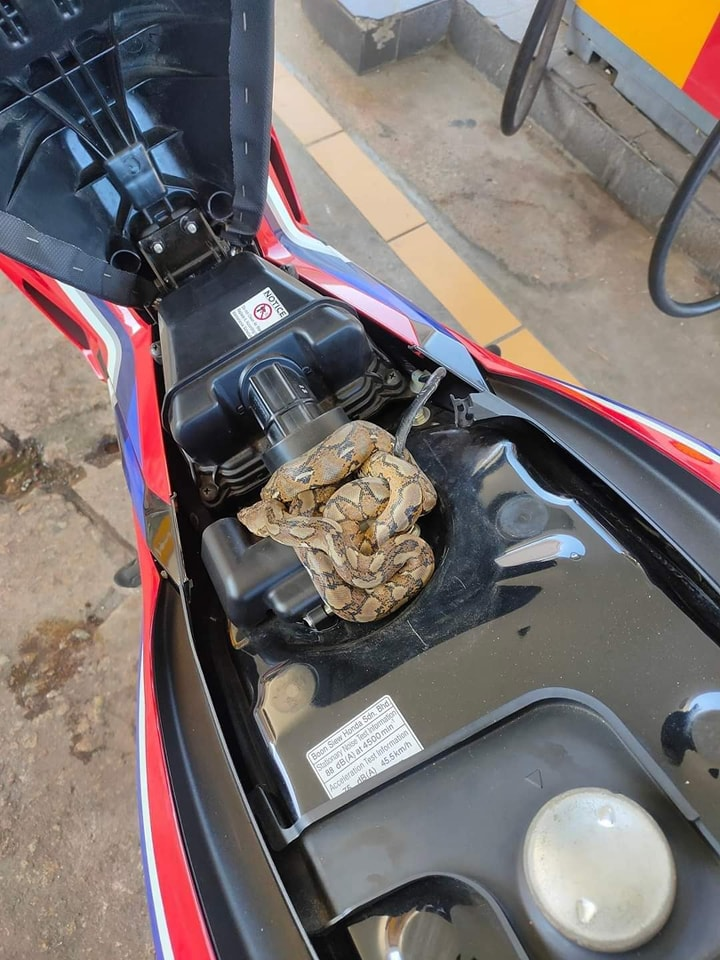 Taking advantage of the python's inactivity, the man quickly refueled his motorcycle and pushed it towards another area.
He then requested the staff at the petrol station to provide him some plastic bags and equipment. He eventually succeeded in capturing the python and tied the bag tightly before releasing it to the woods nearby.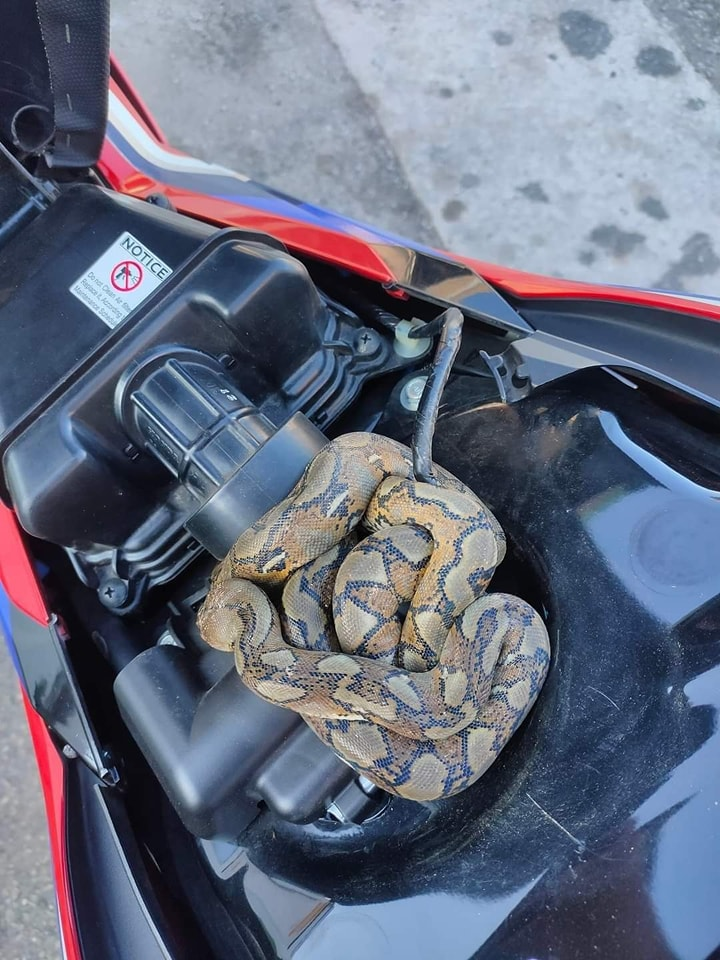 Following this, the man advised other motorcyclists to check their seats to ensure that no pythons were hiding underneath it as they may crawl into it to escape the heat.
According to Inforoadblock on Facebook, the incident reportedly took place at a Shell petrol station in Jasin, Melaka.
Another snake allegedly sighted at toll booth toilet
In the same report by Sin Chew Daily, it also wrote that a giant snake was allegedly seen inside the female toilet of a toll booth located along the North-South Expressway.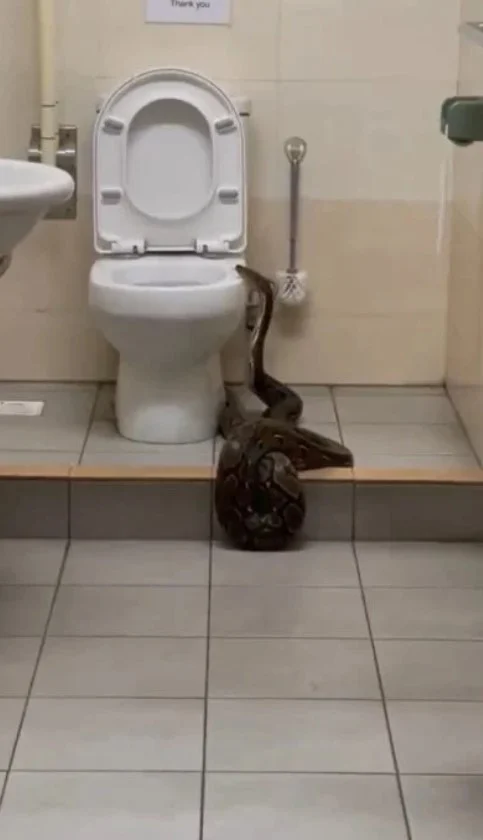 However, authorities have since denied the incident on Twitter, with PLUS Malaysia Berhad saying that it never occurred at any public toilet along the highway.

READ ALSO: