IPOH – Renowned religious preacher Dato' Ustaz Mohd Kazim Elias recently announced on a Facebook livestream that he will be flying to Thailand in hopes of finding the 'bomoh' (witch doctor) he believes is responsible for small, black bumps on his arm.
His plan is to locate the mysterious bomoh with the help of a Thai friend who arrived at Malaysia on Tuesday (May 17).
"We want to persuade him [the bomoh] to get rid of his magic and for it to disappear with the permission of Allah SWT," he said in a live broadcast titled 'Prank, Berlakon atau Real' this morning.
Ustaz Kazim also posted a photo of the black bumps growing within a patch of darkened and dried skin on his arm.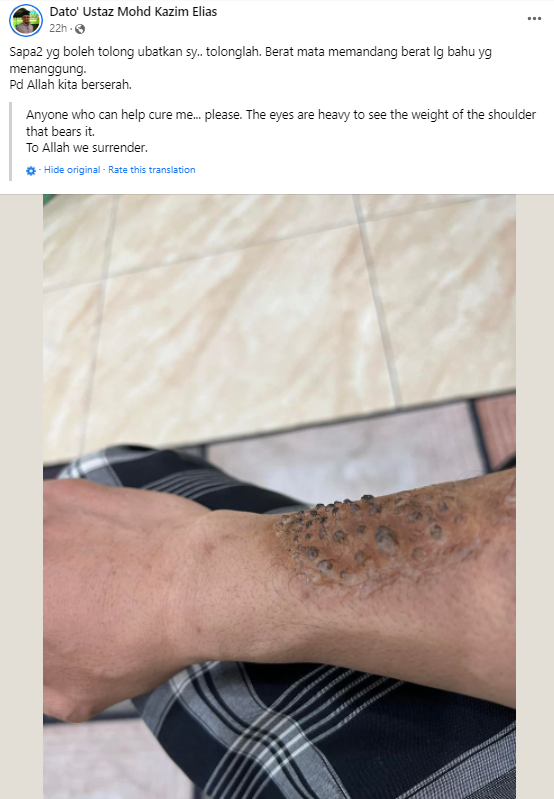 He added that he is willing to pay whatever amount necessary for him to be freed of this strange disease.
We will pay him thousands if that's what it takes. Then we'll tell him take back what he did to me.
---

---
Get well soon!
Ustaz Kazim's condition has since sparked concern among his followers, who offered their prayers and wishes for a speedy recovery.

Some also advised him to consult a medical professional first before tracking down the bomoh.

Read also: