A Malaysian preacher has extended his apologies to the Indian community for likening Thaipusam celebrations to 'Satanic worship' during his Friday sermon last week.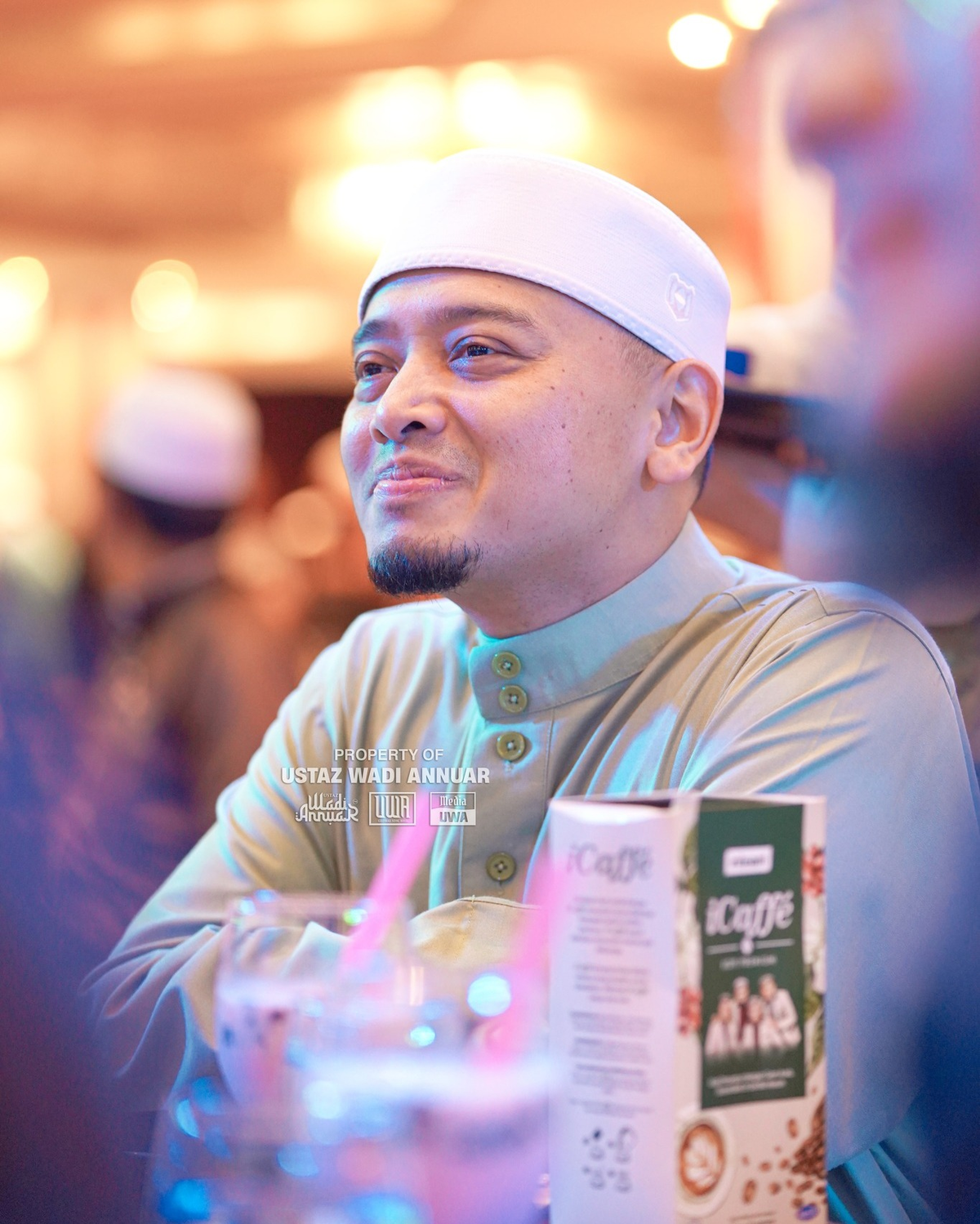 Ustaz Wadi Annuar had made the remark while commenting about a viral clip which showed a group of Muslims attending a Thaipusam procession.
Apologises for 'Satanic worship' remark
In a statement posted on Facebook yesterday, Ustaz Wadi Annuar admitted that he had made an error in judgement while delivering the sermon at a mosque in Melaka.
During the sermon, I had used the term 'sembah syaitan' (Satanic worship) when I was commenting about how it's forbidden in Islam for Muslims to attend such processions.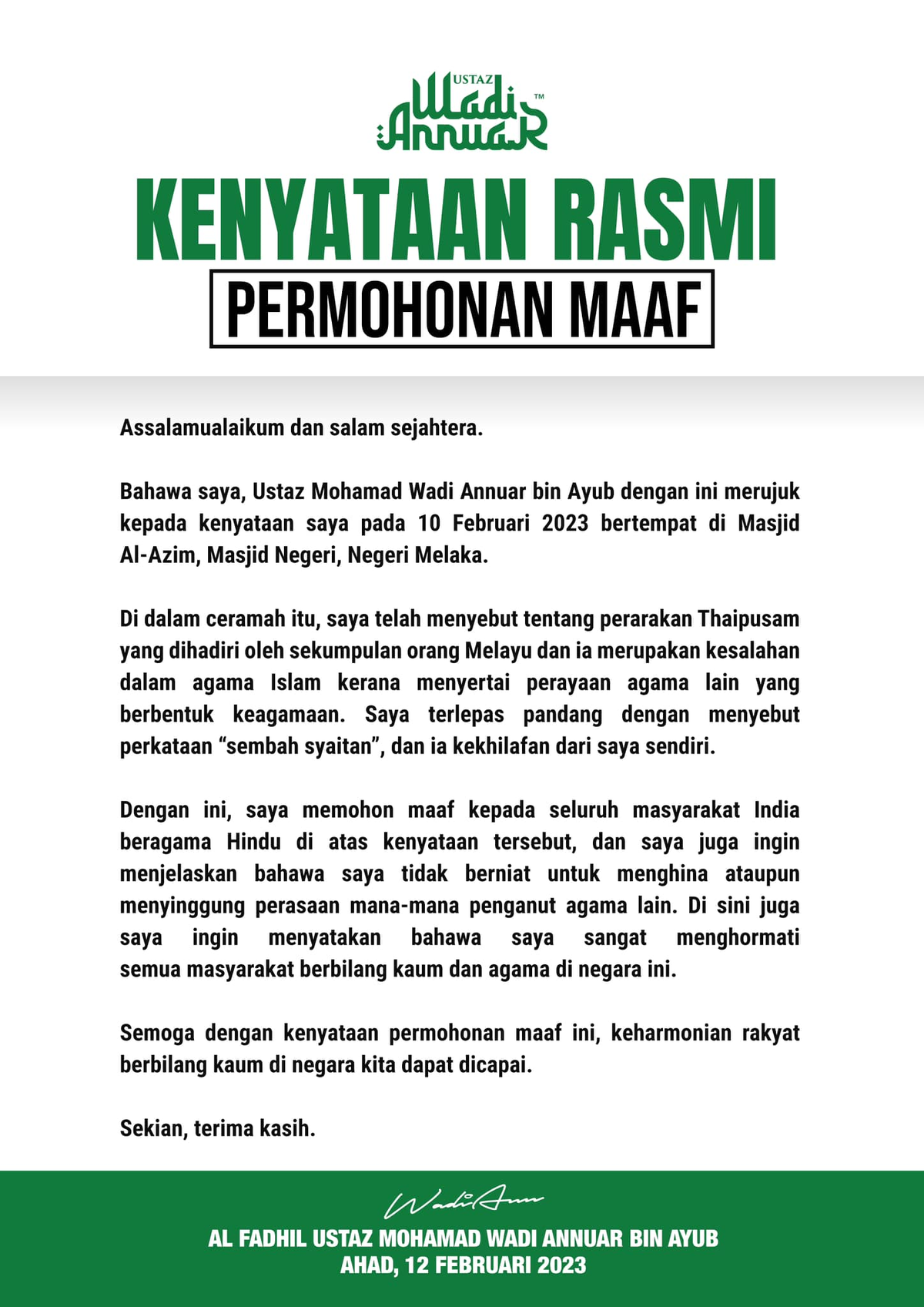 "I would like to apologise to the entire Hindu community for the statement and would also like to clarify that I had no intention of insulting followers of other faiths," he said.
Ustaz Wadi Annuar also said that he hopes his apology will help maintain racial harmony in Malaysia.
Despite the apology, his remarks have done little to quell anger among the Indian community, with one even lodging a police report against the preacher.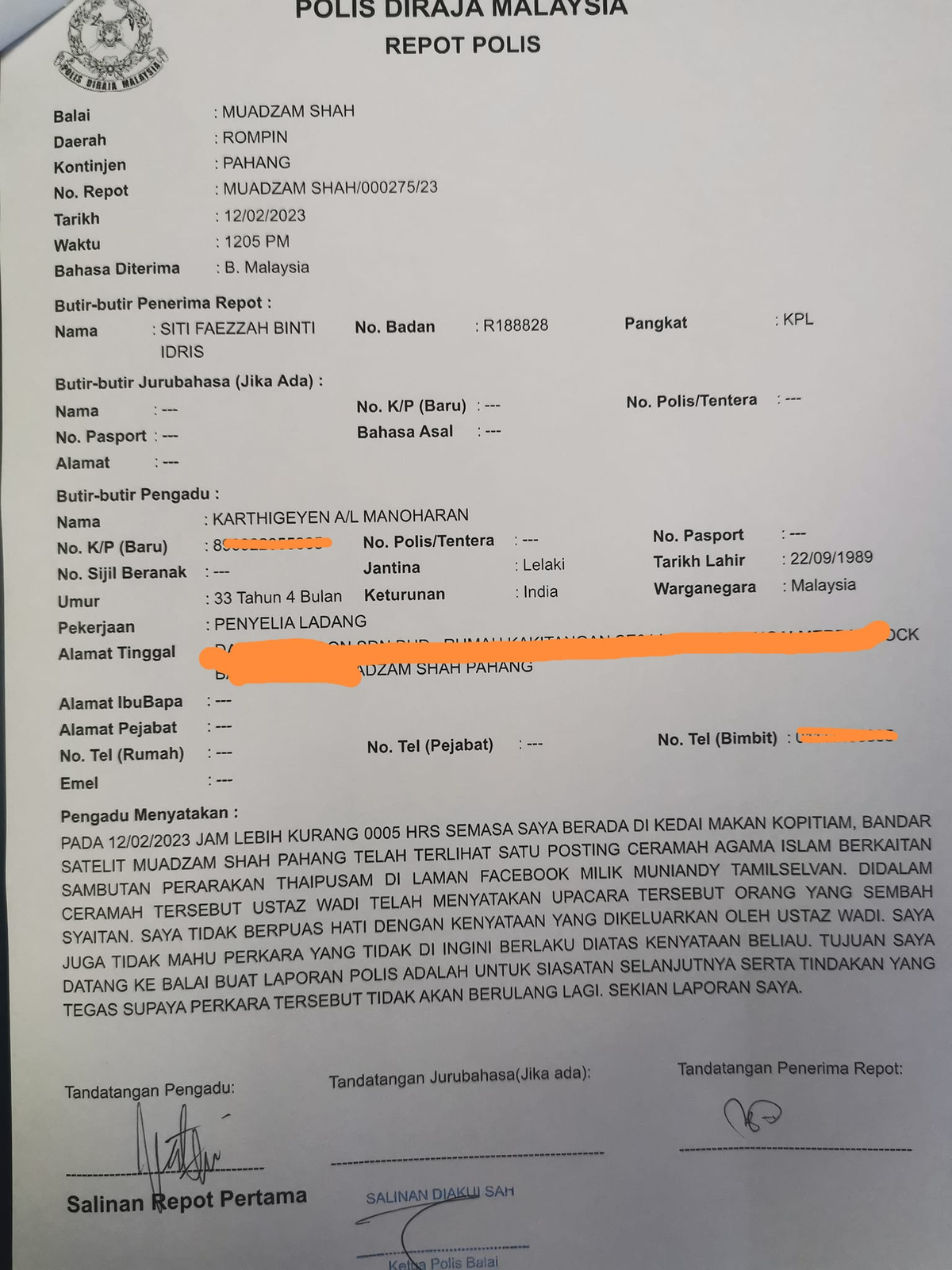 This isn't the first time the Hindu community in Malaysia has been subjected to racially insensitive remarks regarding their culture and even body odour, with the most controversial being from hockey player Hanis Onn.
To summarise, Hanis Onn left a racially insensitive comment on Instagram, where she commented about the smell of Indians who had gathered to watch AR Rahman at the Bukit Jalil National Stadium on Jan 28.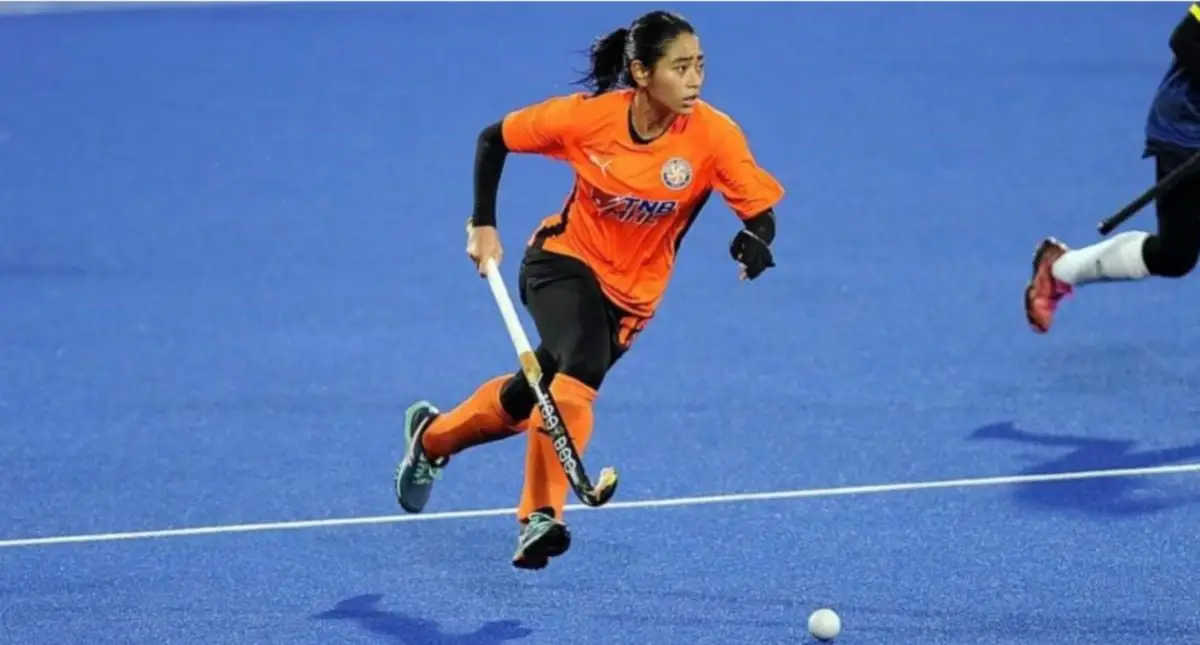 As a result, she was banned indefinitely from all international tournaments, including the upcoming 2023 Southeast Asian Games in Cambodia.
Read about it here:
---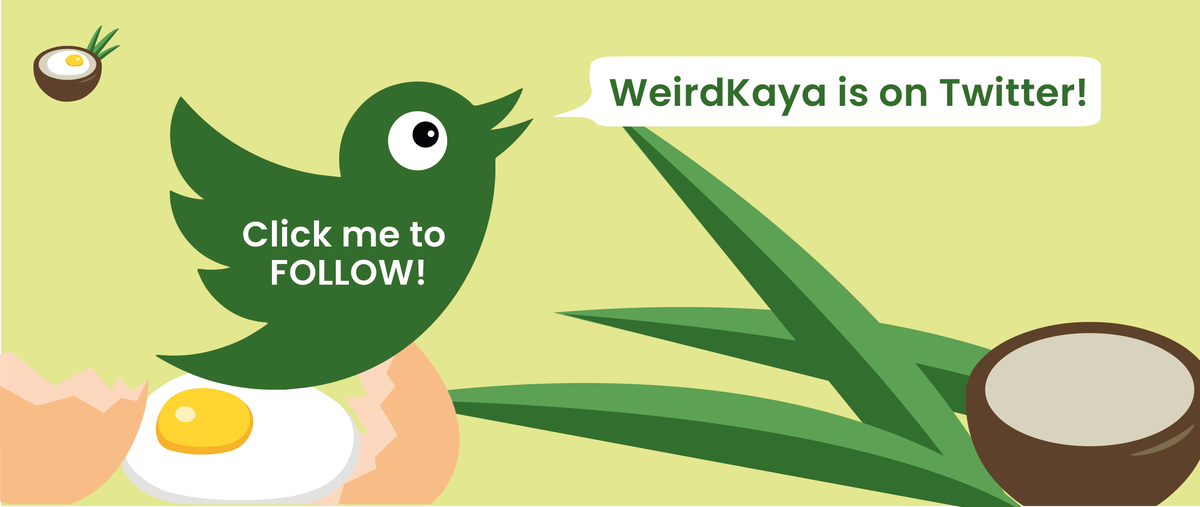 ---
---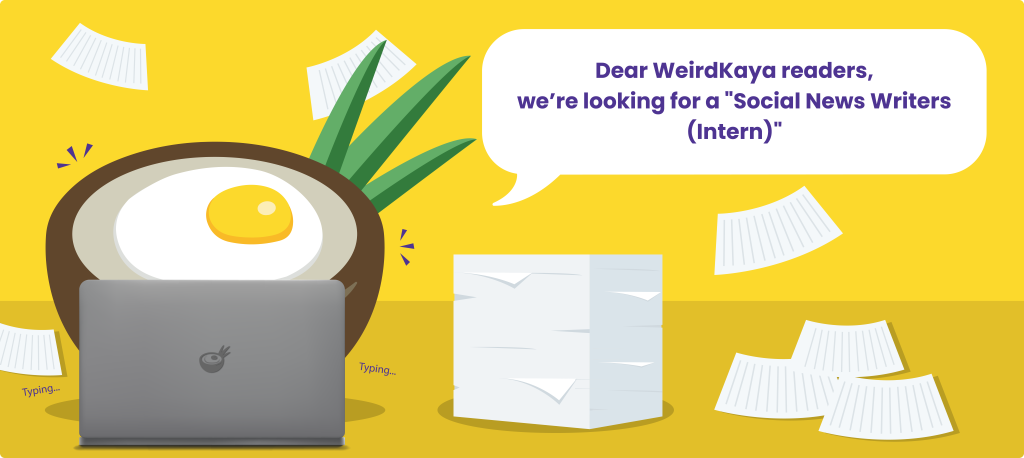 ---