A woman was left sick to her stomach after she made a horrifying discovery inside a box of char koey teow she had ordered via Grab.
Used bandage or chicken skin?
In a tweet by @hannahhmdn, she shared how she was fooled into thinking that a piece of used bandage was fried chicken skin while eating the char koay teow.
there was a used plaster in my kuey teow I WANNA CRY😭😭😭😭😭😭😭😭 geli sial omg DAHLA ITS USED @GrabMY pic.twitter.com/FgY8YjwFrH

— 🐉 (@hannahhmdn) October 8, 2022
She said that she didn't realise the disgusting truth until a friend of hers pointed it out to her. To be fair, even we thought it was chicken skin at first glance too!
halfway thru i perasan benda tu but i thought it was just chicken skin so i biar tepi… pastu my friend wanted to finish my food dia yang perasan

— 🐉 (@hannahhmdn) October 9, 2022
Grab responds
Fortunately, Grab's customer service quickly responded to @hannahhmdn's tweet and requested her to privately message them the mobile number and booking number to facilitate internal investigations.
Oh my! 😫 I am sorry that the merchant has not checked on this properly during the food preparation! Please DM us the mobile number and booking number and we will have this checked. Thanks! -Zela

— Grab Malaysia (@GrabMY) October 8, 2022
Other grisly discoveries
The tweet has since garnered more than 6,000 likes at the time of writing, where netizens took to the comment section to share their own disgusting discoveries.
Here are just a few:
Cigarette butts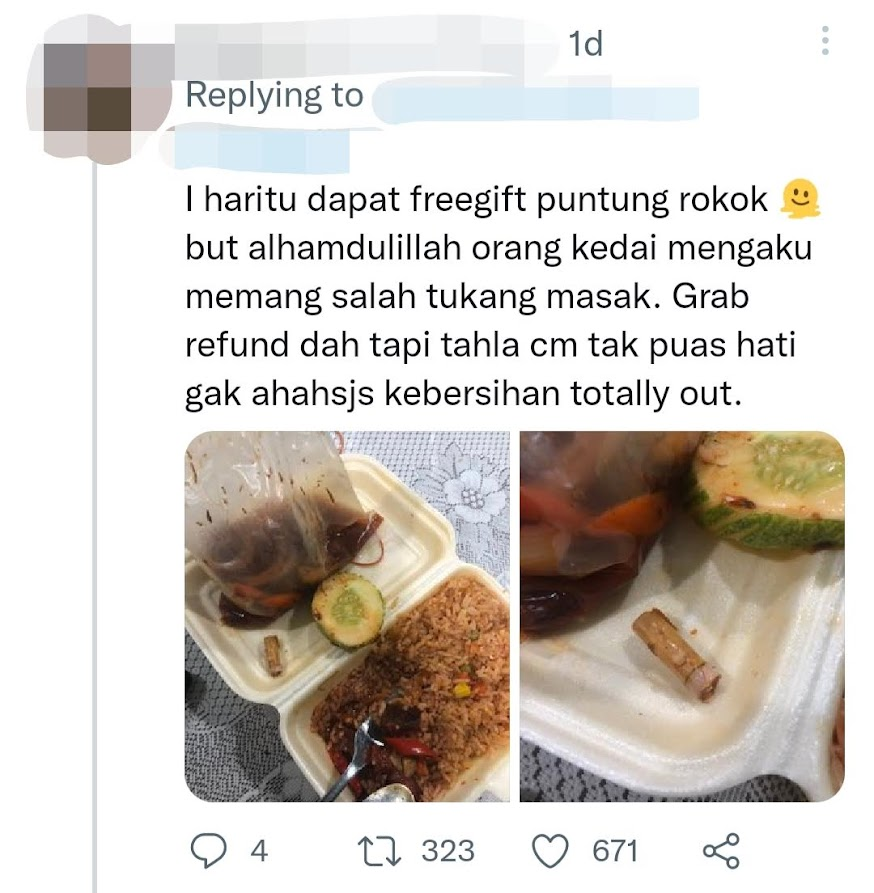 2. A piece of folded tissue paper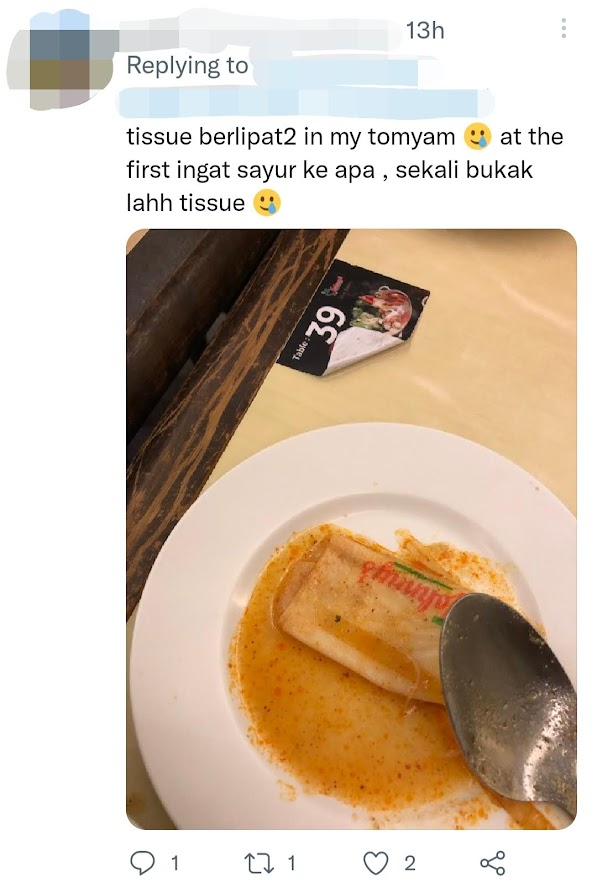 3. Live insect inside kangkung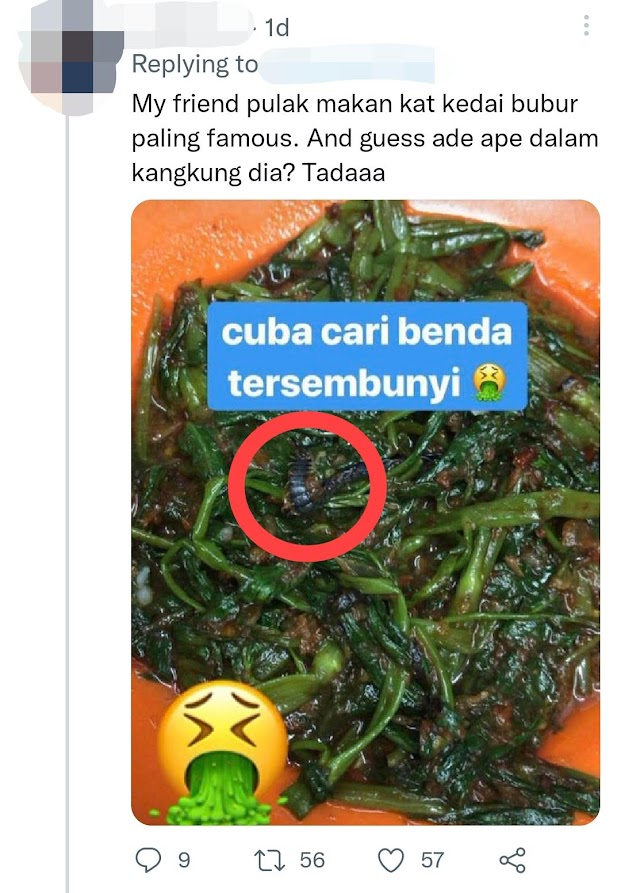 How disgusting! Be sure to check your food thoroughly before digging in!
READ ALSO:
---
It's unrelated to the article but here's our brand-new podcast – Talk Je Lah!
---