Don't you hate it when you're watching the most exciting part of a movie or match when the TV screen suddenly goes black?
This was what scores of football fans went through after the owner of a mamak stall forgot to pay the Astro bill and caused the TV screen to suddenly go dark while it was showing the World Cup finals last night.
Forgot to pay Astro bill
In a 14-second video by @ikmaltralala on TikTok, tons of football fans were sitting in front of a giant projector screen and watching the mouth-watering clash between Argentina and France.
Suddenly, the screen went black and a giant notification appeared on the screen, bringing the livestream of the match to an abrupt halt.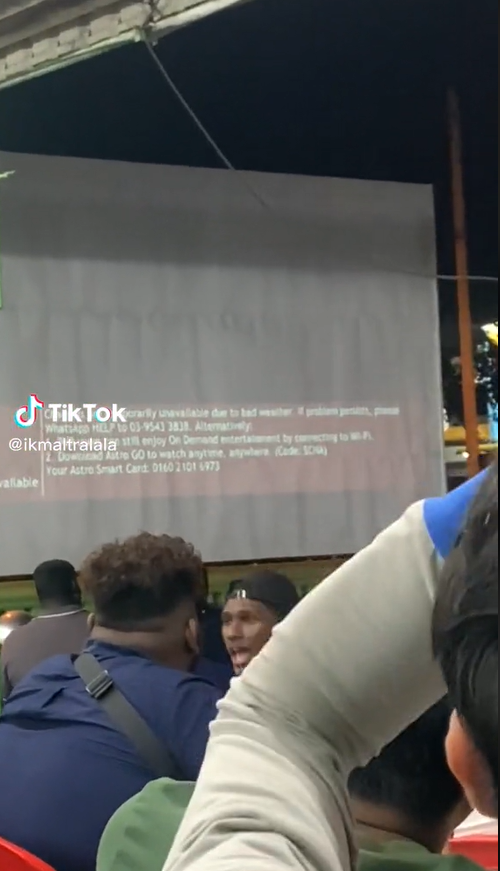 According to the video caption, the interruption was apparently caused by an unpaid Astro bill. Uh oh.
Unsurprisingly, this wasn't welcomed by the spectators, including one man who was a little too intense in voicing his annoyance over the interruption.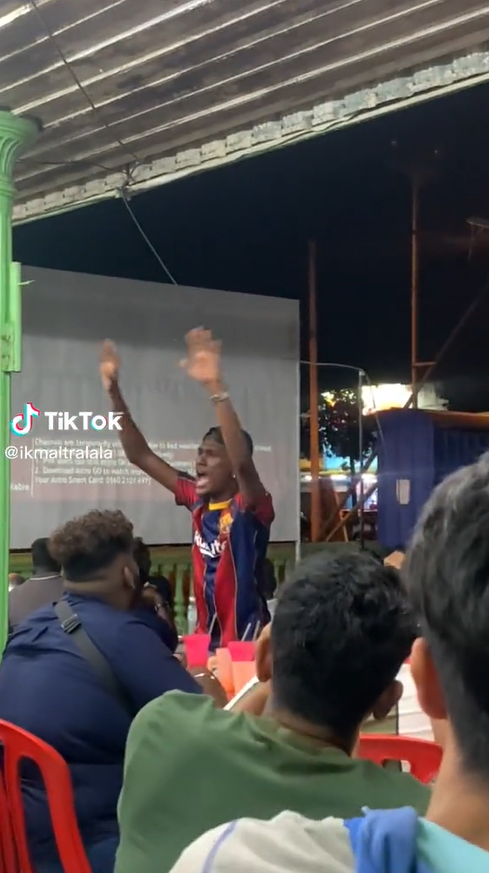 Watch the video here:
'Really potong steam lah!'
The clip has since garnered more than 263,000 views and 23,000 likes at the time of writing, where netizens were tickled by the unexpected blackout.
Many agreed that it was a terrible time to cut off the showing of the World Cup finals when it was at its most exciting moment.


One joked: "Those who want to continue watching have a to make a new order."

Another wrote: "POV: The mamak owner's a supporter of France."

The World Cup 2022 reached a thrilling conclusion last night after Argentina defeated France 4-2 on penalties, bringing its 36-year wait for the trophy to an end.
READ ALSO:
---
---