London-based comedian Nigel Ng, better known to fans as Uncle Roger, came back to Kuala Lumpur for The Haiyaa World Tour last Friday (June 17).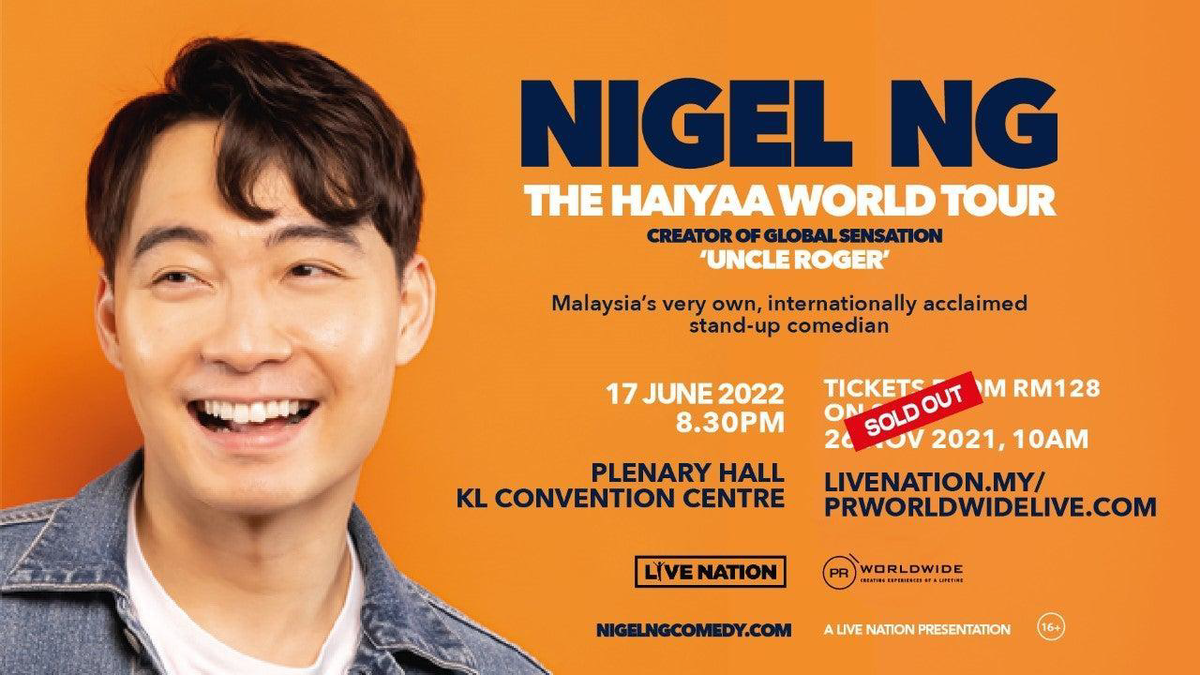 In true Malaysian fashion, Ng arrived at the Plenary Hall in Kuala Lumpur Convention Centre for a press conference 10 minutes later than the appointed time, much to the amusement of reporters present at the event.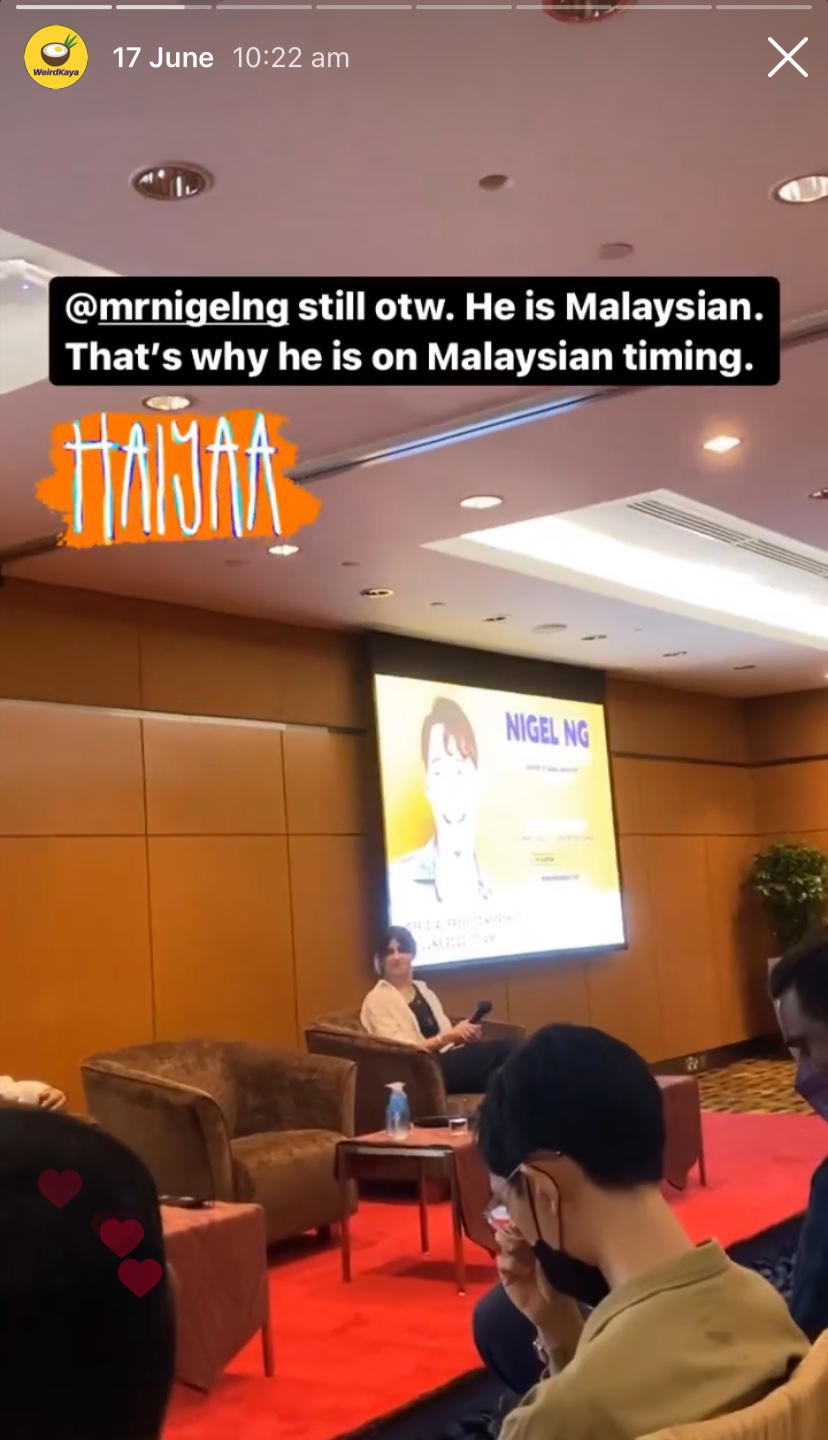 On Singaporean food and BM fluency
During the 20-minute session, Ng said that he felt good to be home again and talked about his future plans for his Uncle Roger persona.
"Maybe I'll retire Uncle Roger once I reach his age, then it'll hit too close to home. 'Uncle Roger' is all my Asian-ness personified in a character. He may have been me if I hadn't left Malaysia and was 20 years older."
He also stood by his controversial remarks about Singaporean food, where he called it "a less good version" of Malaysian food, which has since triggered an outpouring of backlash online.
I said that Singapore's food is a less good version of Malaysian food. Been under a lot of fire on the Internet recently. But it is true, right?
Ng, who hails from Kajang, also admitted that his BM has severely become rusty after moving to the US in 2010.
"Growing up in a Chinese independent school, Chong Hwa, we all used Mandarin and a little bit of English. As for Bahasa, I use it when I get into trouble on the highway then that's the only time I use Bahasa to talk to the police."
Uncle Roger vs Michelle Yeoh?
Ng also reminisced on the time he was compared to Hollywood star and fellow Malaysian Michelle Yeoh in an article by The Star's columnist June HL Wong.
I remember The Star wrote an article about me. June HL Wong posted an article that for some reason, celebrating Michelle Yeoh. The 4-page article at the bottom half of page 4 she just tagged me on, complaining about how I'm not as successful as Michelle Yeoh.
As for Johorean Ronny Chieng, who has come across to some as an "unrelatable Malaysian homeboy", Ng had pretty strong words for him too.
"Yeah, he's in Australia, f**k that guy, who cares," he said with a chuckle.
The 31-year-old also expressed his surprise over being stopped for photos by adoring fans at one particular place —Uniqlo.
"I get stopped for photos more. It happens a lot in Uniqlo because most of my audience are usually Chinese. They love shopping at Uniqlo. Every Chinese person I know has a UNIQLO shirt," he remarked.
---
---
Editor: Sarah Yeoh
---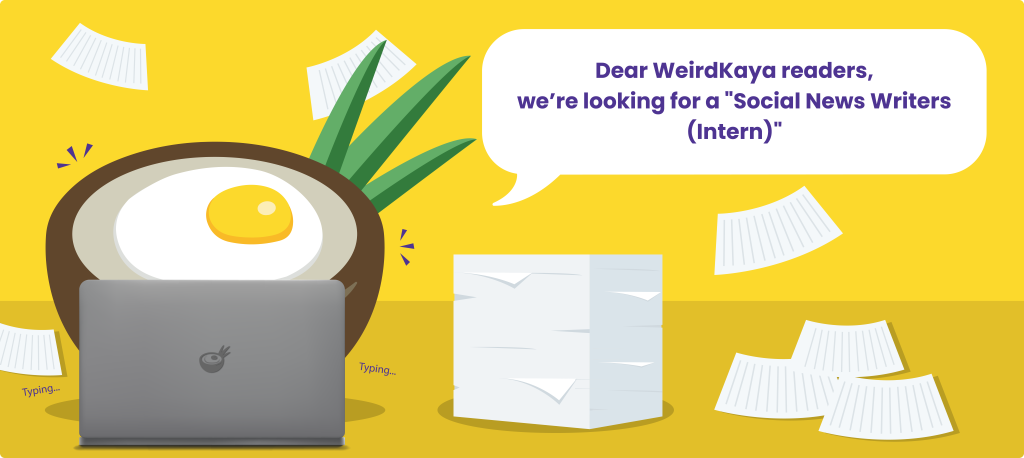 ---