Universiti Kebangsaan Malaysia (UKM) has come under heavy fire after a dress code poster banning the cheongsam and saree from being worn for convocation ceremonies went viral on Twitter.
Cheongsam and saree banned
In the poster, it showed the attires deemed acceptable for the ceremony in the top panel, which were mainly traditional Malay costumes such as baju Melayu, baju kurung and baju kebaya.
In the bottom panel, it listed the "banned" attires including the cheongsam and saree.
Those who failed to adhere to the dress code will not be allowed to attend the ceremony.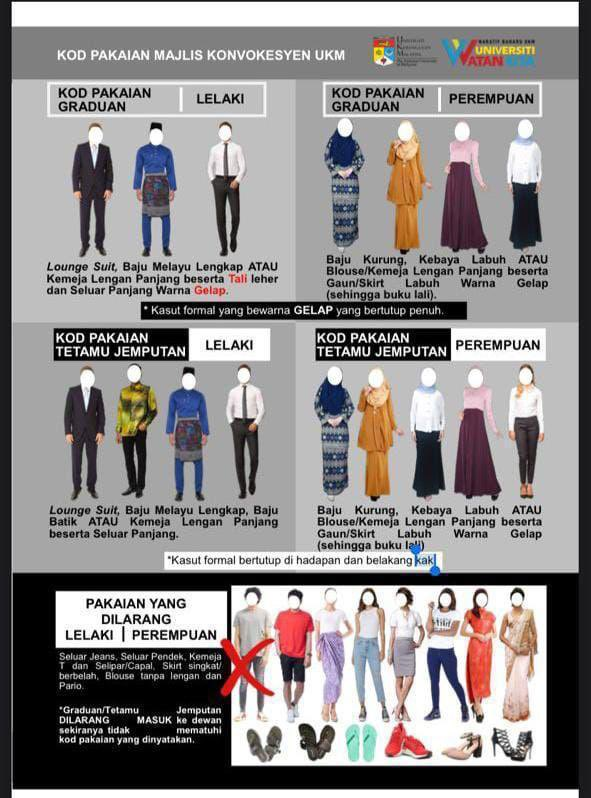 A quick check on UKM's official website by WeirdKaya revealed that the poster has since been removed and that the dress code is undergoing an update.
Netizens unhappy over poster
Although the poster was removed, it was reuploaded on social media and quickly became a source of ire among netizens, where Twitter user Anne James called the policy "supremacist".
UKM is this true? Why are you, a university, practising supremacist policies? Please STOP ✋ pic.twitter.com/VrkAjFXGpA

— Anne James 🏴🏴🏴🏴🏴🏴 (@annejames44) October 30, 2022
Other netizens also weighed in on the issue, with a majority of them slamming UKM over the poster.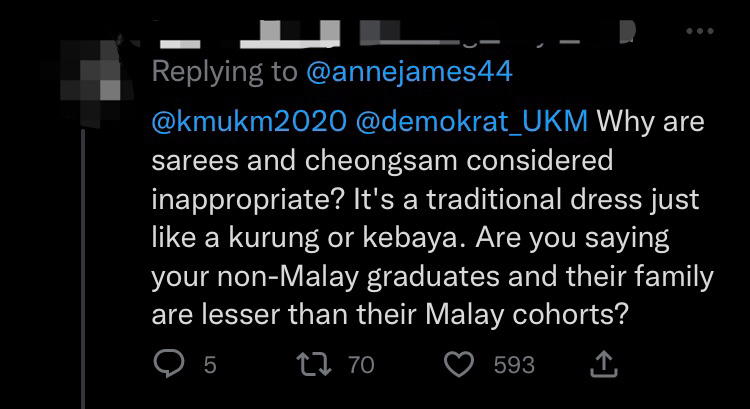 WeirdKaya has reached out to UKM for comment on the matter.
What do you think of this? Are cheongsams and sarees inappropriate for convocation ceremonies? Let us know in the comments!
READ ALSO:
---
---