BUKIT MERTAJAM – Two 12-year-old boys suffered a gruesome death after the motorcycle they were riding on skidded and hit an electric pole near a paddy field in Kampung Terus, Penanti.
The victims died on the scene due to the crash's impact, which caused their brains to spill out from their skull.
Village Community Management Council (MPKK) Baharuddin Abdullah said he received a phone call from the villagers regarding the accident at 2.30 pm.
"I happened to be nearby the area and immediately rushed to the scene before stumbling upon the bodies which were flung off the Honda EX5 motorcycle.
"The victims are not from our village here and were taking the motorcycle for a ride prior to the accident," he said.
Baharuddin added that the area is popular among residents for its straight roads and paddy fields, making it ideal for a casual ride or stroll.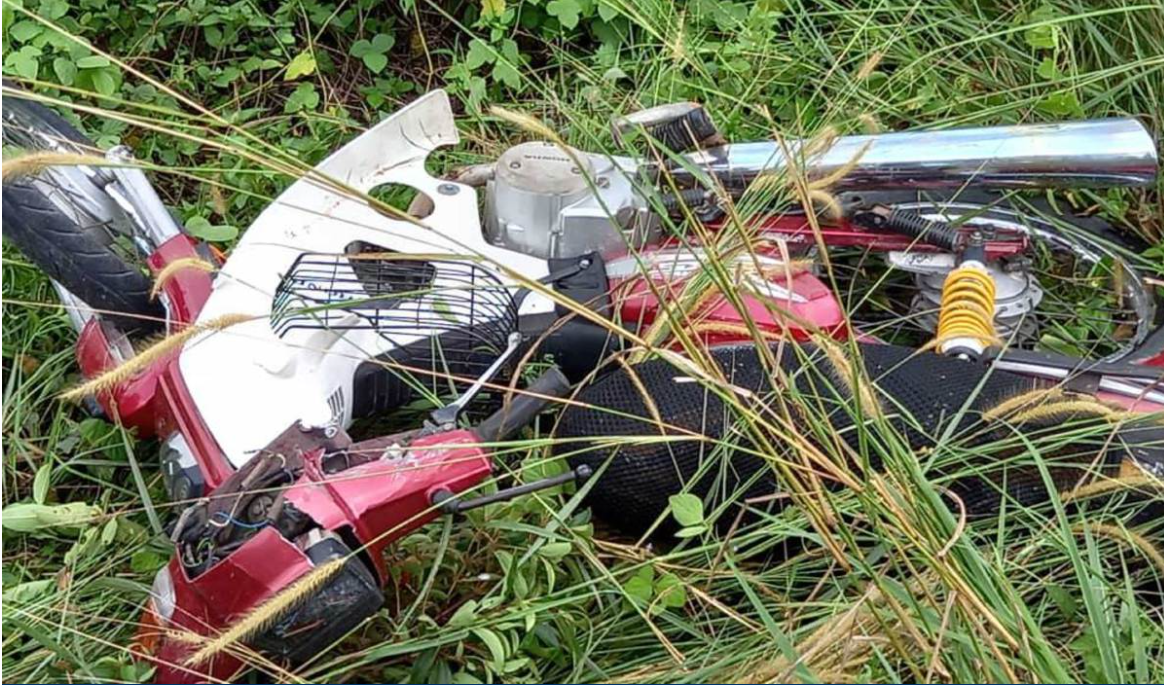 The victims' bodies were later sent to the Seberang Jaya Hospital (HSJ) for an autopsy.
Meanwhile, Seberang Perai Tengah district police chief Assistant Commissioner Shafee Abd Samad confirmed the incident and said that investigations are ongoing.
---

---
READ ALSO: Shenzhen Placed Under Lockdown As It Experiences The Worst Outbreak In Two Years
Cover image from Sin Chew Daily and Harian Metro