Thousands of Malaysians woke up to find the Touch 'n Go e-wallet app vanishing completely from the App Store, much to the dismay of new users.
SoyaCincau first reported the mysterious disappearance yesterday (May 7), where the Touch 'n Go eWallet couldn't be found in the App Store and was even listed as "currently not available in your country or region" i.e. Malaysia.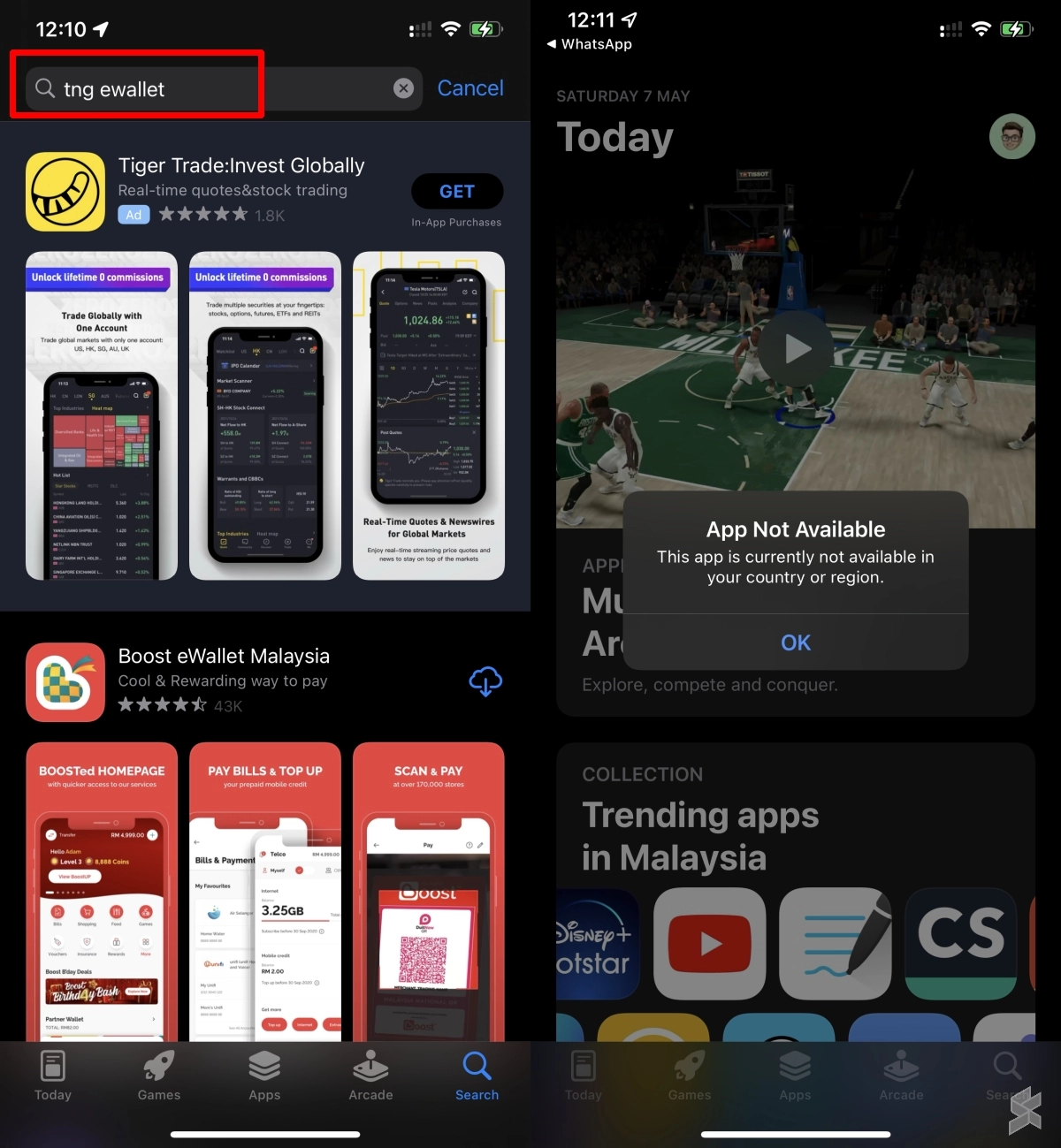 However, existing users who already have the app downloaded into their phones can breathe a sigh of relief as this disappearance doesn't affect the app's performance as long as they don't uninstall it. The app is also available on the Google Play Store.
While it's not known what rules Touch 'n Go eWallet has broken, the company has since responded to public queries on Facebook and assured that it's working with Apple to resolve the matter.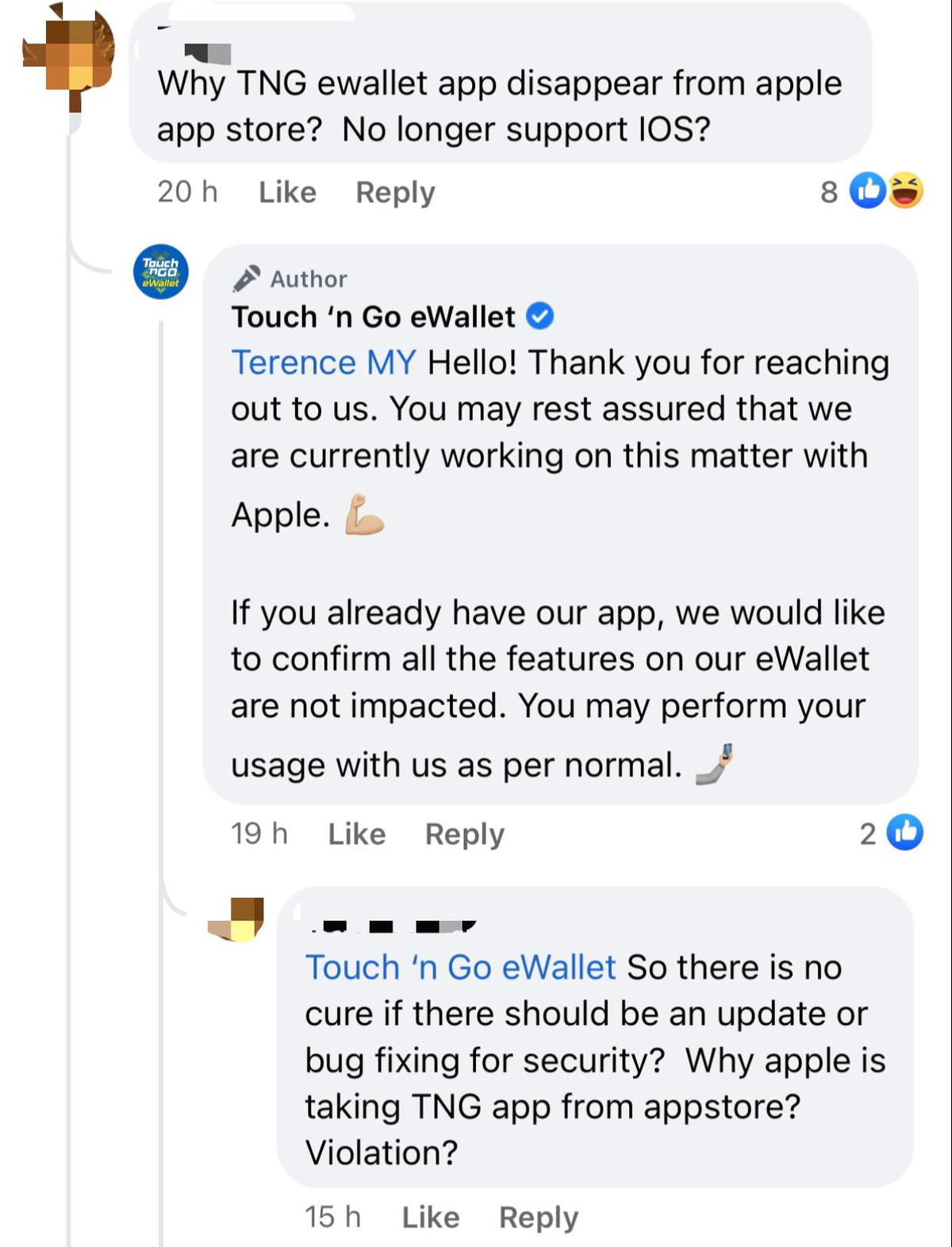 Were you also affected by this technical issue? Let us know in the comments!
Read also:
Cover image: Mashable and Touch 'n Go eWallet