A tornado-like storm has damaged over 300 houses overnight at Taman Tasik Damai and Kampung Tawas two days before the Lunar New Year.
Videos of the storm surface online
Viral videos of the bizarre storm whipping up the debris and hitting the residential areas have also gone viral on the internet.
Ya allah. what is happening now? stay safe Ipoh's people 😭pic.twitter.com/6rIqspKmBB

— 𝓃۰˚☽˚♡・★ #Horn (@tbhsehun_) January 30, 2022
Netizen @dzafriezakir also shared the inside of his uncle's house which was badly hit by the storm.
Ribut taufan/puting beliung kat Tasek, Ipoh. Keep your prayers for my uncle n his family ye ❤️ *I'm at the scene now but useless 😭 pic.twitter.com/uk6Qhgf0Ym

— Ezaq (@dzafriezakie) January 30, 2022
User @kuchingbesarr also took to his Twitter and shared the frightening scene of the storm that took place yesterday.
update…

tasek ipoh ribut lalu.. terkejut org taman semua. pic.twitter.com/DUozeQuh6J

— berbual buih🇲🇾🇲🇾🇲🇾 (@kucingbesarr) January 30, 2022
More than 300 houses damaged
English daily The Star reported that more than 300 houses were badly affected by the freak storm on Sunday (Jan 30) evening.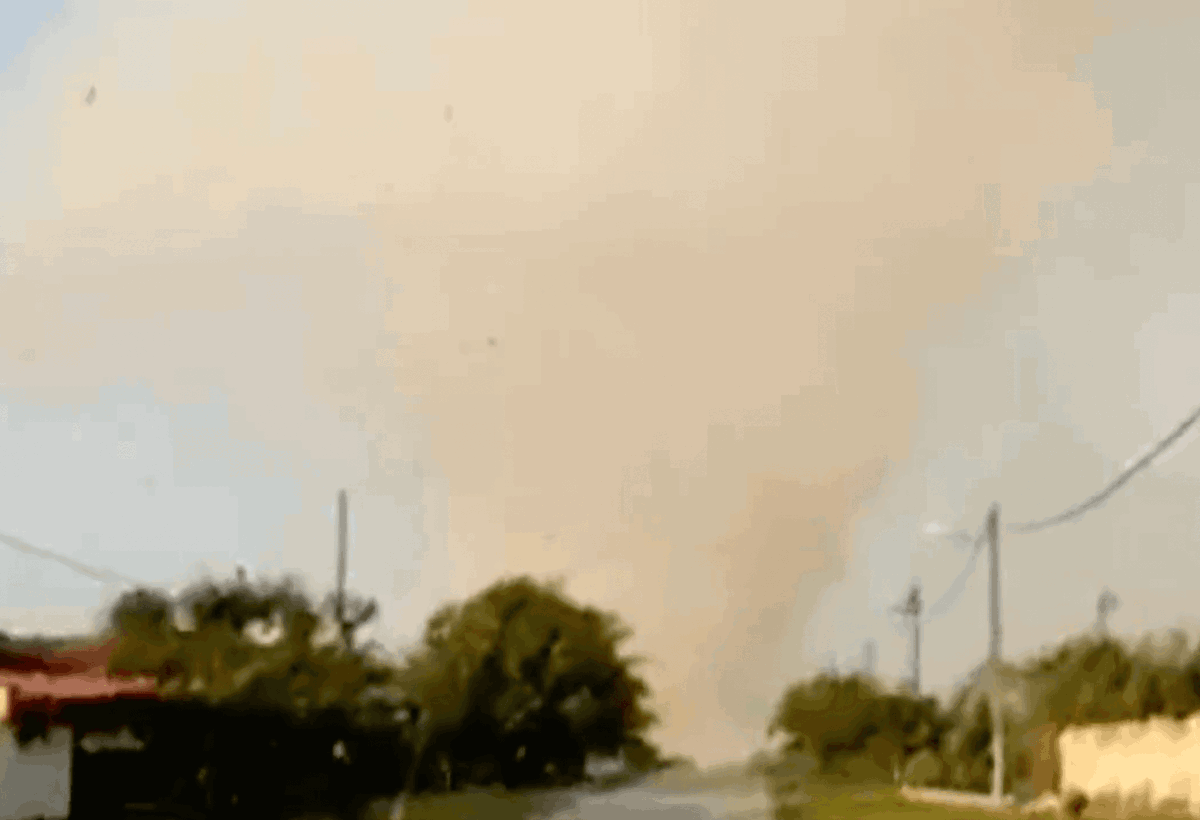 The spokesperson for Perak Fire and Rescue Department (JBPM) also revealed that they have received reports about the said incident occurred between 6pm and 6:30pm.
The affected areas include Kampung Tawas, Taman Tasik Damai, Taman Desa Seri Chepor and Kampung Seri Klebang Tambahan.
"No lives were reportedly lost and things are under control," he said in a statement.
The spokesperson further added that the department has quickly mobilised all relevant agencies to provide assistance and support to the disaster area.
Chinese residents heartbroken as CNY is just two days away
In an interview with Bernama, many Chinese residents expressed their desperation as the Lunar New Year is just two days away.
One citizen, Teoh Poh Chee told the national news agency that she was cooking at that time and witnessed her house roof being torn off and blown away in front of her.
"I really don't know what to do because Chinese New Year is only two days away how are we going to celebrate it now?," she told Bernama.
Another Ipoh citizen Yong Chee Fong also said he was thankful as his customers and workers who were in his eatery managed to escape when the roof collapsed during the storm.
This is my first time in 10 years to experienced such a very bad storm, damaging all the equipment in my shop," she said.
MORE TO FOLLOW
---
It's unrelated to the article but here's our brand-new podcast – Talk Je Lah!
---
Cover Images via Twitter
Editor: Sarah Yeoh