A netizen has recently taken to Reddit to slam national telco Telekom Malaysia (TM) for its response to a complaint he lodged about Internet coverage.
In the post, he wrote that he had submitted a formal complaint to the Malaysian Communication and Multimedia Commission (MCMC) as he was unable to use Unifi at his address.
To this shock, TM replied by saying that a total of RM23,312 will have to be out from his own pocket as his address was outside of their coverage.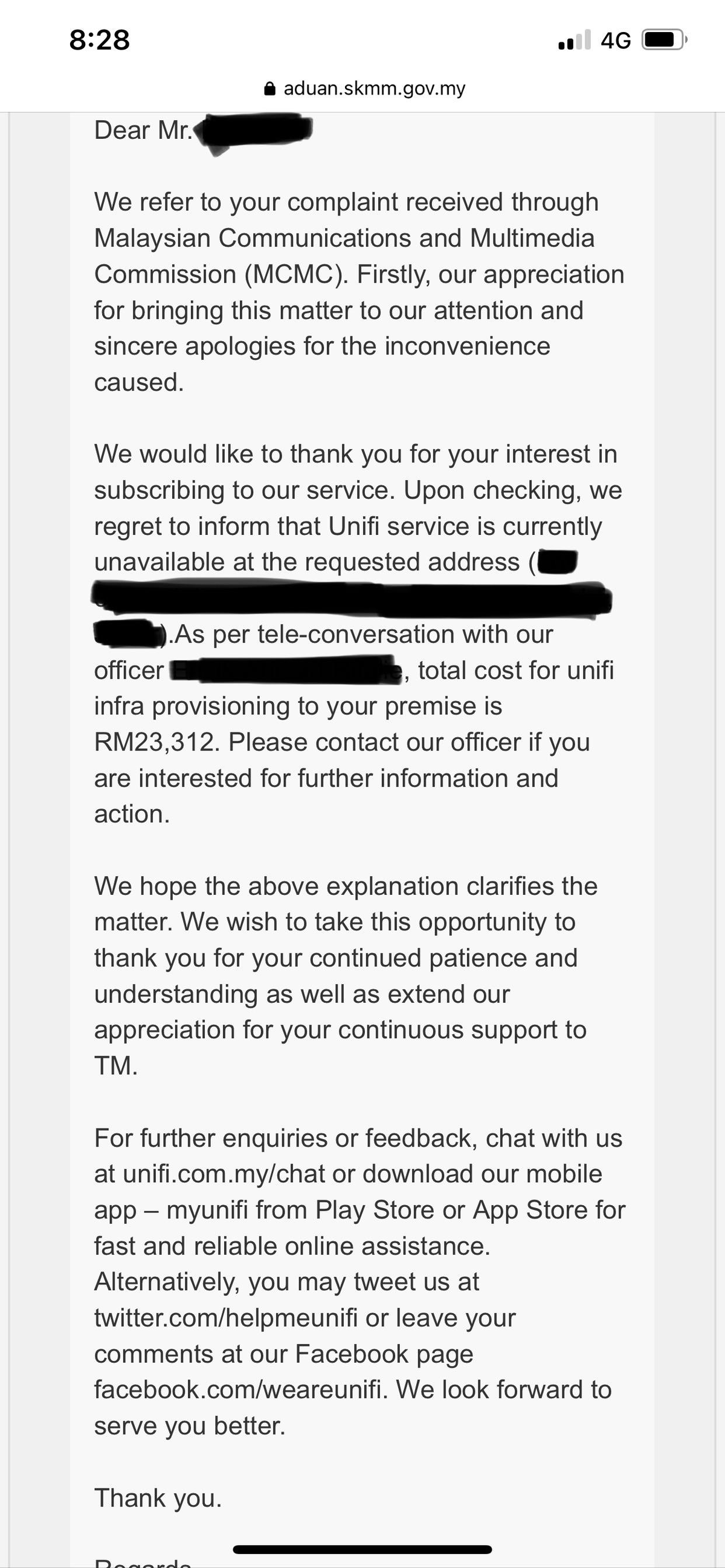 "Upon checking, we regret to inform you that Unifi service is currently unavailable at the requested address. As per our tele-conversation with officer, total cost for Unifi infra provisioning to your premise is RM23,312," the reply read.
This understandably left the netizen bewildered and annoyed, who sarcastically thanked TM for its top-notch service.
Our national telco, TM, asked me to fork out RM23,312 to build an infrastructure in order to use UniFi, because the area is out of their plan. Well done!
Opinions from Unifi's consumers
The post has since triggered a wave of discussion among netizens, who debated over whether it was reasonable of TM to request customers to pay close to RM23k for Internet access.
Some said that the national telco was merely looking for opportunities to squeeze profits out of its customers in any way whatsoever but doesn't bother to provide full Internet coverage nationwide.


However, others disagreed with the OP's disgruntlement with TM and advised him to be either be patient for Unifi to be available at his area or pay for it.
They also advised him to not act all entitled and cry injustice whenever things don't go his way.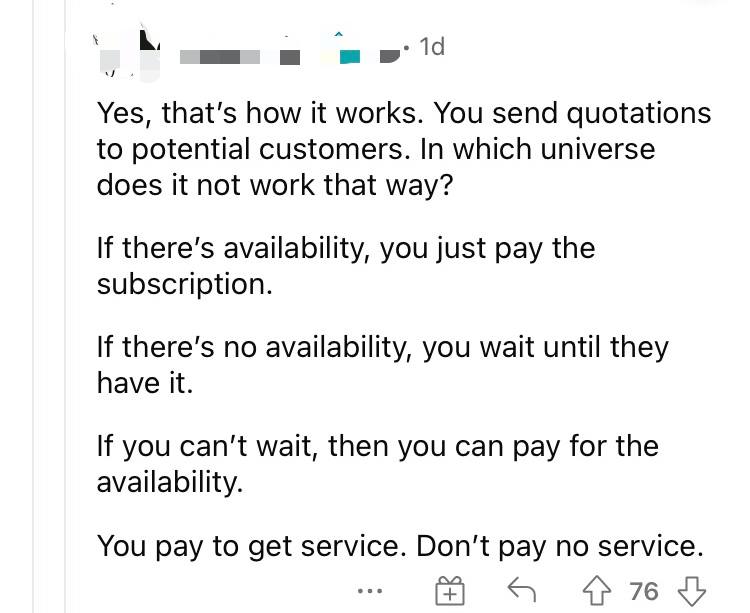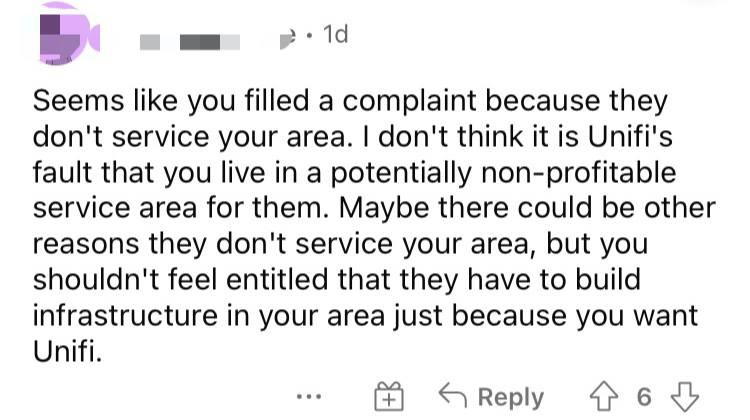 What do you think about this? Let us know in the comments!
Read also:
---

---
Cover image via r/Malaysia &
Editor: Sarah Yeoh