PETALING JAYA – A man was shocked to learn that he was billed more than RM140,000 for his water bill, leading him to jokingly say, "Can I file for bankruptcy?"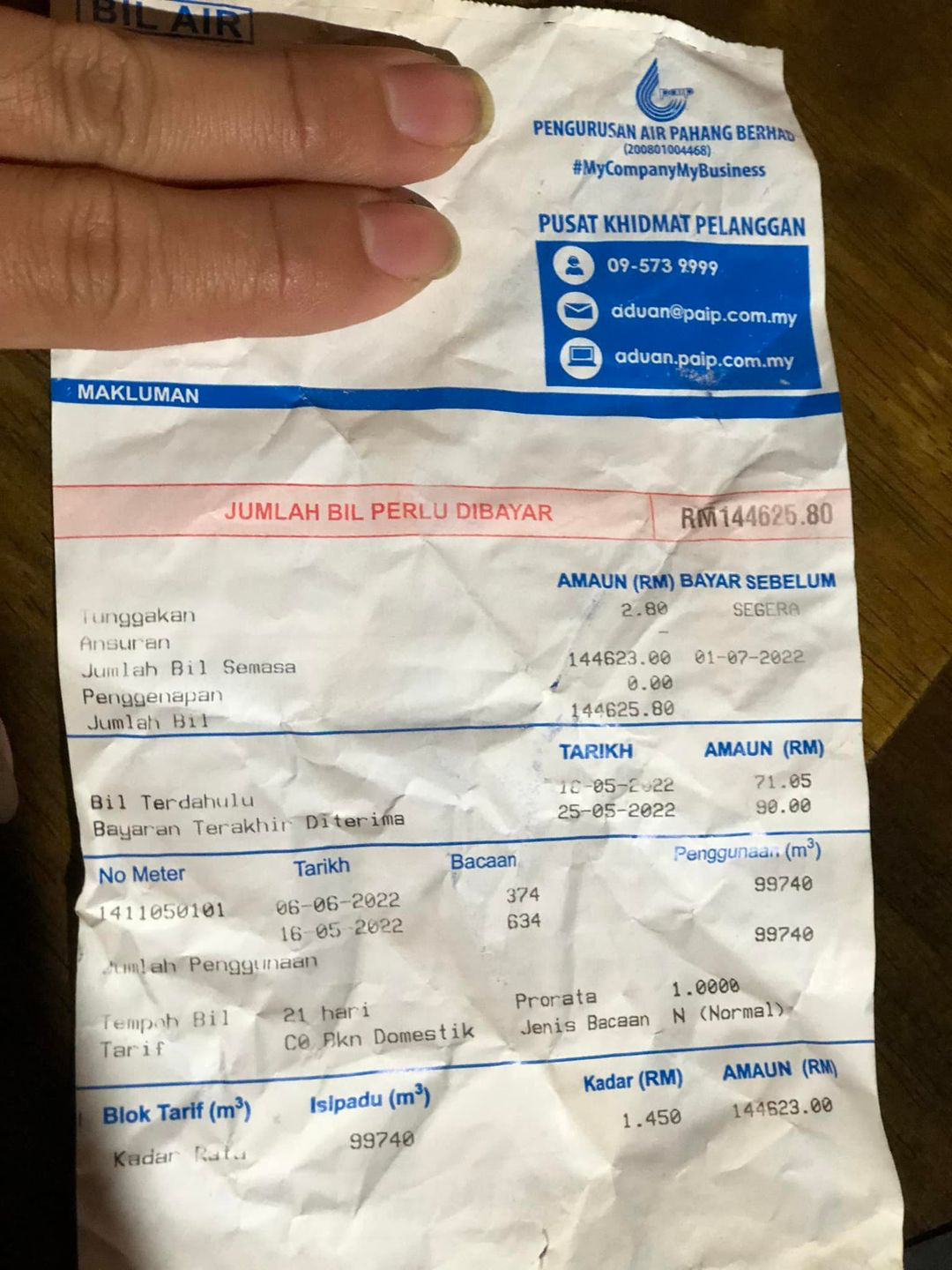 According to a snapshot of the bill uploaded to a Facebook group, the man, who lives in Raub, Pahang, had used 99,740m3 of water and was charged RM144,623. However, the bill also showed that he was only charged RM71.05 last month.
A rough calculation by Sin Chew Daily revealed that a standard-sized swimming pool uses up at least 1890m2, meaning that the man's water bill was enough to fill up 52 swimming pools.
'No wonder Raub has no more water!'
While the man did not offer any explanation over the water bill or whether he had clarified the amount with Air Pahang, netizens found it laughable, with many commenting that he had taken all the water in Pahang for his home.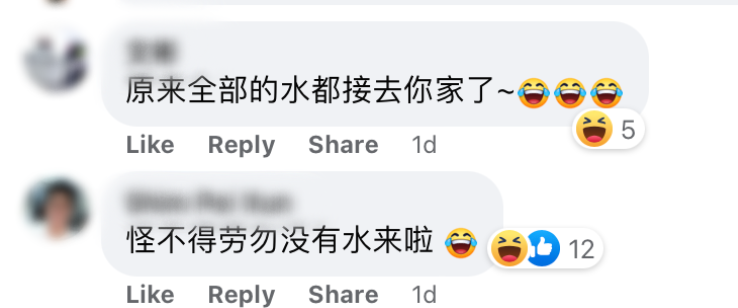 Some also believed that it was most likely a miscalculation on Air Pahang's side.
WeirdKaya has reached out to the man for further comments but has yet to receive a reply at the time of writing.
Read also:
---

---
Cover image via Facebook/我们都是劳勿人
Editor: Sarah Yeoh
---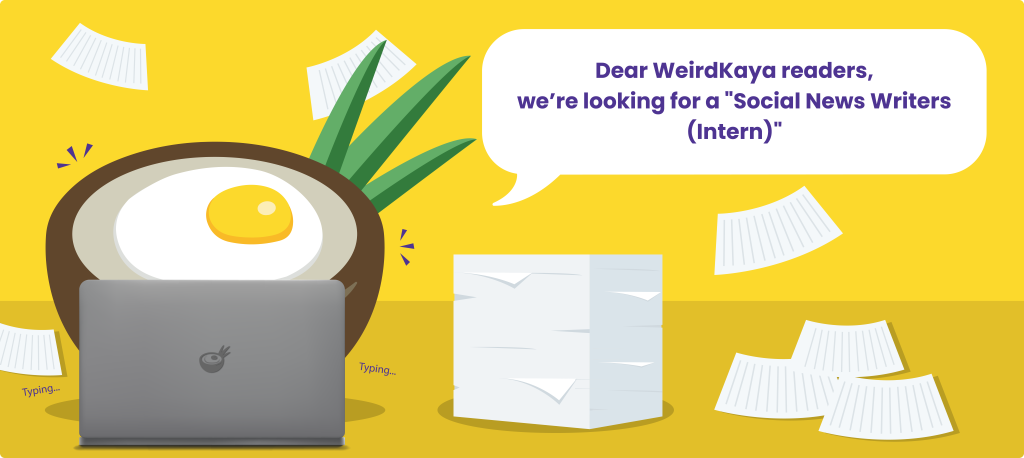 ---