For some, English is a language that seems to be very hard to master despite their best efforts. This has caused them to either abandon learning it altogether or put up a fake accent to cover up their broken English.
However, a TikToker recently shared how she remained confident in spite of her broken English along with some advice on how to overcome it.
'I don't care!"
The 1-minute 10-second video starts off with @hejeres reading a question posed by one of her followers, who asked about her reaction whenever people gave her strange looks over her broken English.
In response, she said that she doesn't give two flying kites about what others think of her English proficiency.
I don't care if they look (at) me up down up down. I look them back left right left right. I don't care!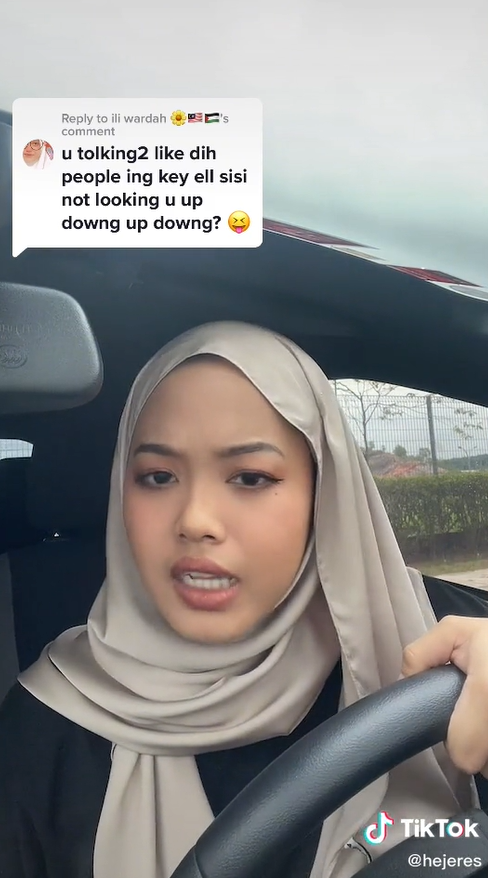 "All I know is that I speak English, they understand what I say. I pay, and that's all. I go, I leave…I don't care what they say. They don't know me."
Advice on "fixing" broken English
@hejeres then went on to argue that English will always be what it is no matter the proficiency level of the speaker.
She also gave some advice to those who may be struggling in mastering the language.
"If you want to be good in language, you have to speak the language.
"It doesn't matter if your grammar (is) broken or your pronunciation is to the sea…it's okay. Because long long (sic), when you speak English, you'll feel comfortable then you'll get better."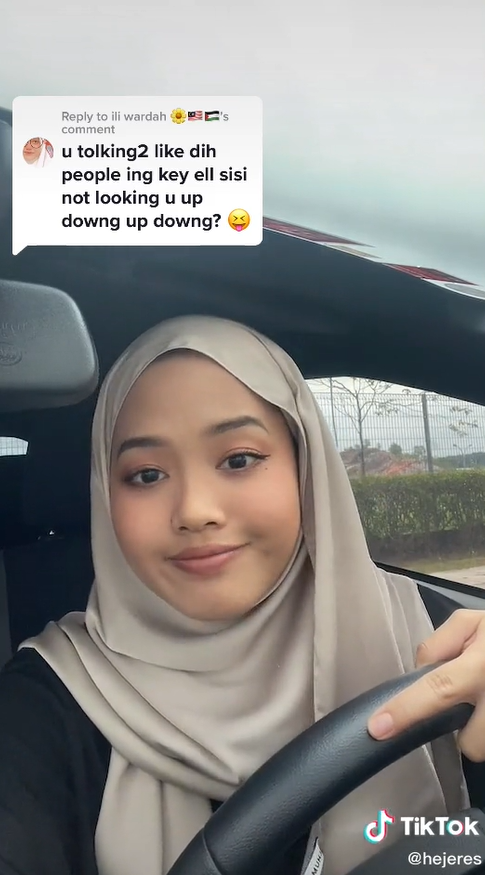 Towards the end of the clip, @hejeres delivered a witty clapback at those who judged her for her poor pronunciation and proficiency.
So what if people look me up down up down? I'm not very tall…very short. They look me up down up down also finished already.
She also encouraged those currently learning English to keep moving forward and not be bothered by mean comments.
"Moral of the story is don't care what people say. You do your thing. Okay?"
Watch the video here:
Praised for her confidence
@herejes' video was later shared on Twitter, where she was praised for exuding confidence despite her not-so-perfect English.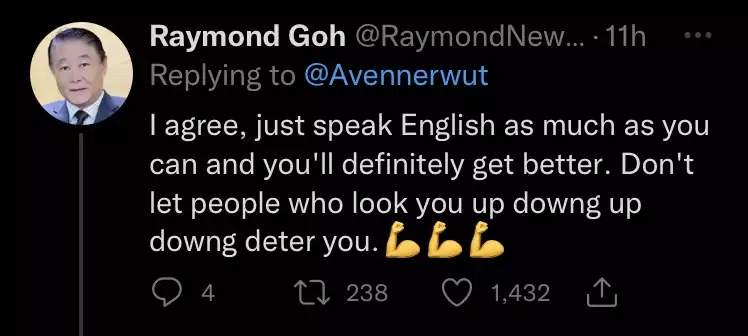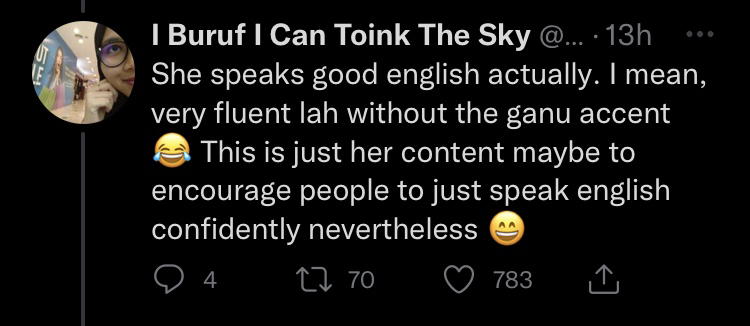 Some also believed that Malaysians should just speak English in their native accent instead of putting up a fake accent to sound "Westernised".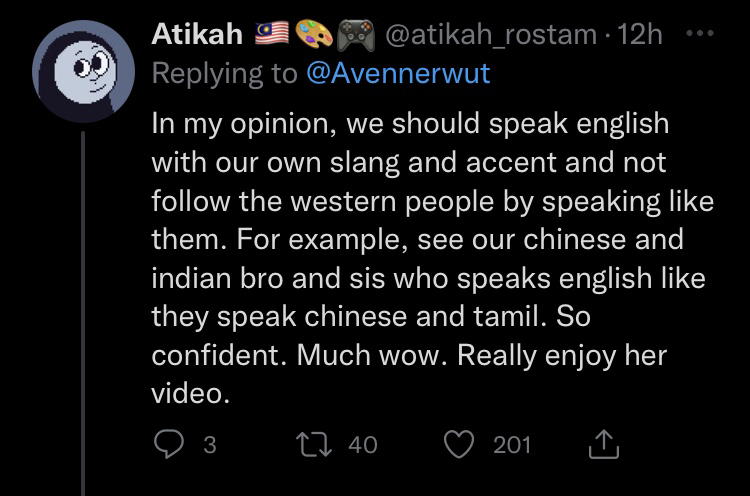 What do you think about this? Let us know in the comments!
Read about another individual who shocked everyone with her multilingual abilities:
---
It's unrelated to the article but here's our brand-new podcast – Talk Je Lah!
---
---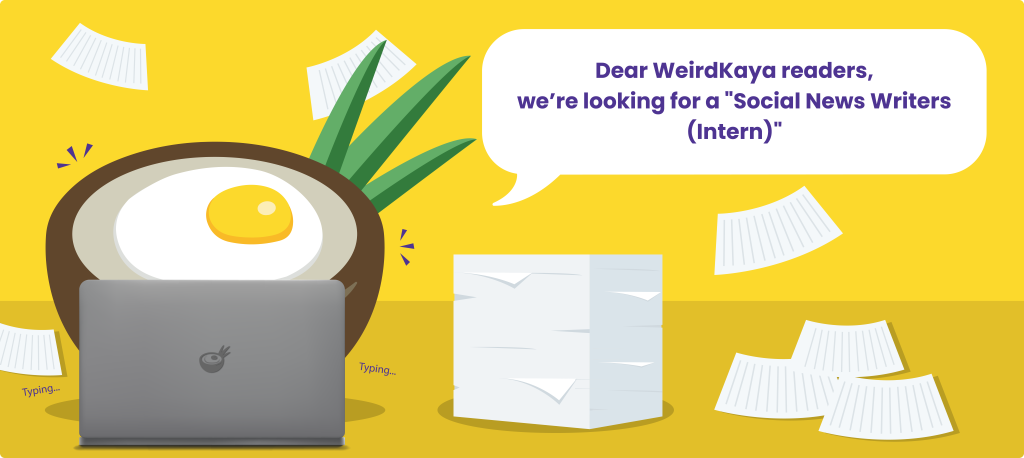 ---