IPOH – A video showing not one, but three primary school children sticking more than half of their bodies from the car window has recently gone viral on the Facebook page Inforoadblock.
In the video, the children were seen enjoying the breeze in a perilous manner while the car was still moving.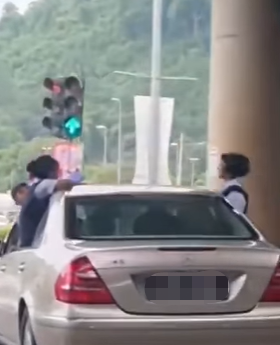 Throughout the video, the children showed no sign of fear over the speed of the moving car or the sharp turns which swayed their balance every once in a while.
One of them even tried doing the "Titanic" pose, where she took both hands off the roof and balanced herself against the window solely with her core.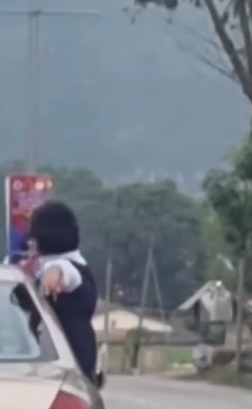 The incident is believed to have occurred near a Caltex petrol station at Jalan Tambun, Ipoh at 6:30pm on Tuesday (Mar 22).
Watch the video here:
Despite the dangers posed to the children and other motorists, the driver of the car didn't seem too bothered by the dangerous stunt of these children.
---
---
Strap in, please!
The video has since drawn widespread condemnation from netizens, who commented about the dangers that could happen if motorcycles or lorries were to pass by.
"I would scold my child even if they stuck a hand out. It's dangerous, you know? How would you know if a lorry or motorcycle were to suddenly drive by? Please don't let your children participate in these kind of acts."

"Wasn't there another case like this the other day? They were caught by the police in the end. Now we're seeing this kind of acts again."

According to VOA News, more than 1,500 children aged below 10 have died in tragic road accidents in Malaysia from 2007 to 2017.
Read also:
Cover image via Facebook Inforoadblock.