A man in Jempol, Negeri Sembilan was greeted by an unexpected visitor in the form of a drunk man who had fallen asleep in the living room on Monday (Jan 23).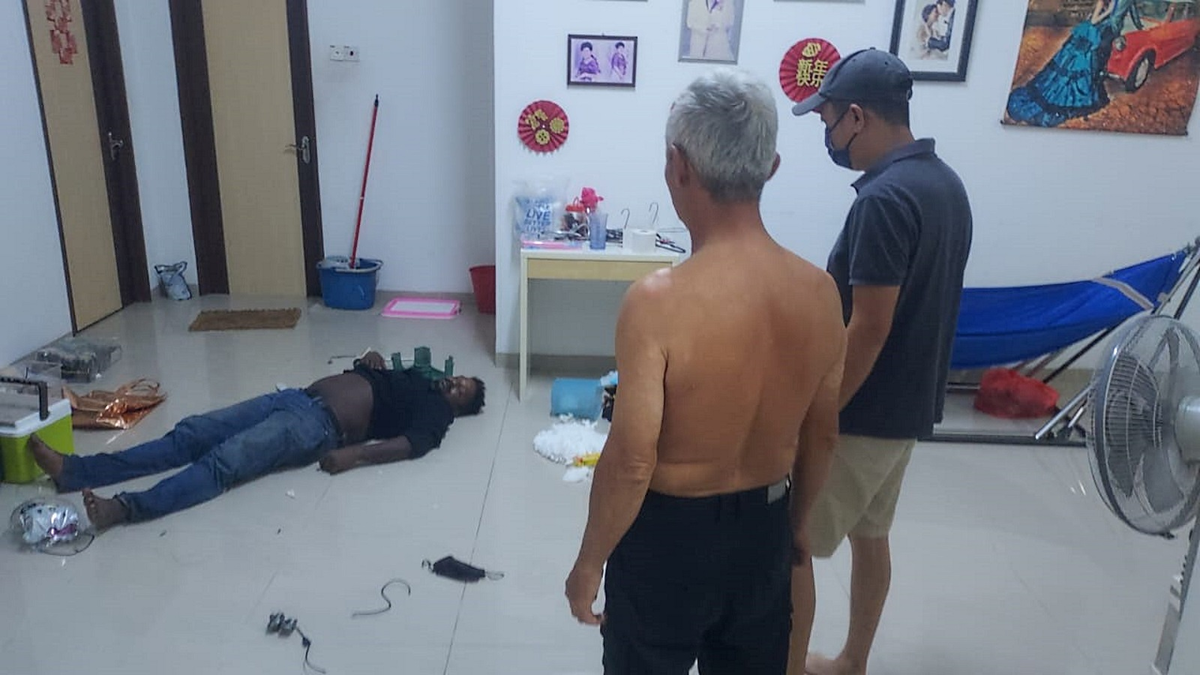 Found thief asleep in living room
Speaking to Utusan, 66-year-old houseowner Sin Kong Men said he woke up at 6.15am to get some breakfast.
When he made his way to the living room, he was shocked to see a man snoring away on the floor and thought that it was one of his son's friends.
However, he found that it wasn't the case after discovering a paper bag containing two knife blades, a screwdriver, two bottles of liquor and a computer tablet beside the man.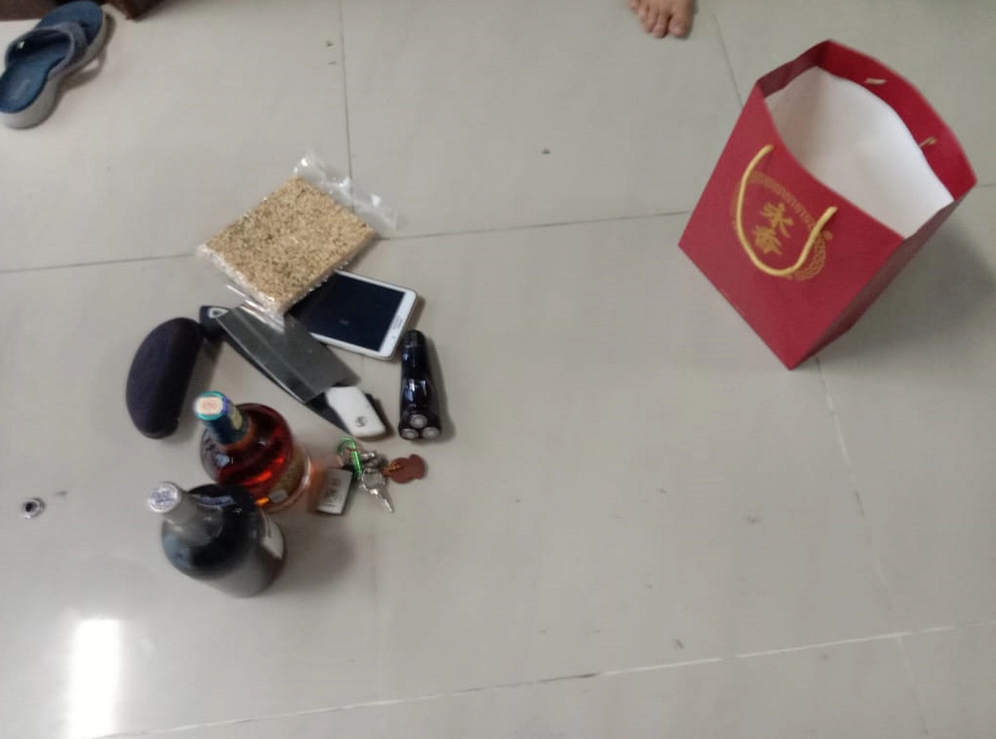 "The liquor and the computer tablet belonged to the house and I believed that the man drank the liquor and passed out drunk," he said.
Sin added that there were more than 10 people present in the house when the break-in occurred.
Police wakes up drunk thief
Although Sin and his children tried to wake the thief up, he remained fast asleep even after three policemen were called to the scene.
It took the policemen another 30 minutes to wake the thief up from his drunken stupor before he was arrested.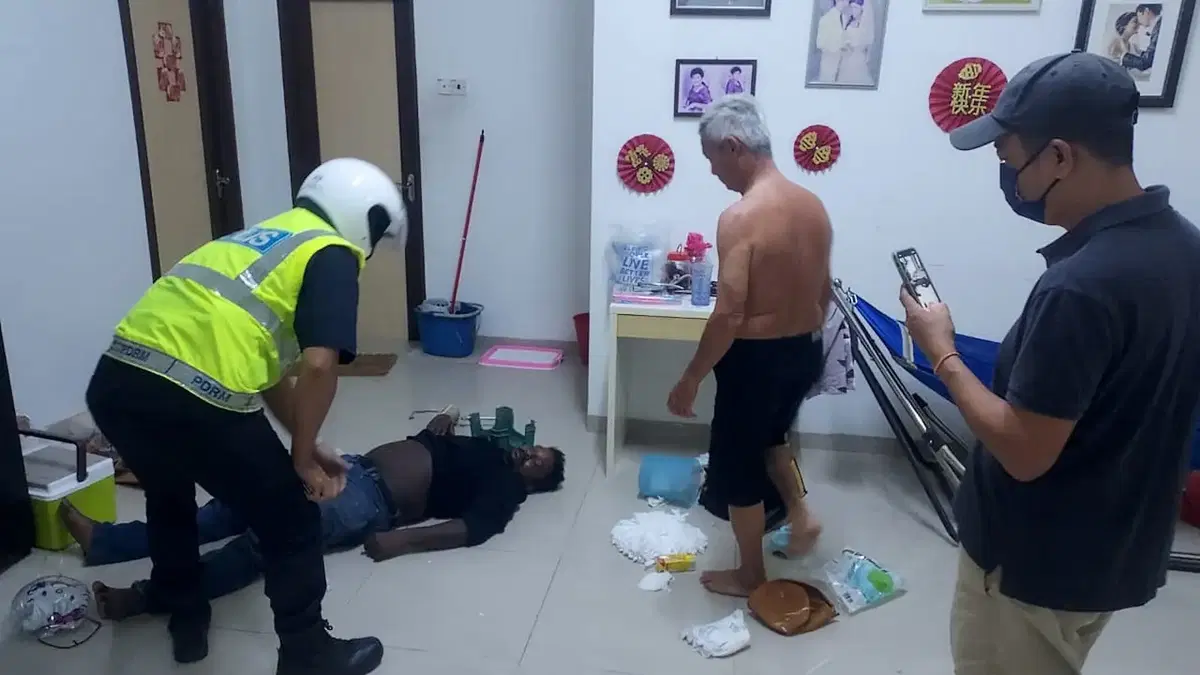 According to Jempol District Police Chief Superintendent Hoo Chang Hook, the 41-year-old suspect had broken into the house by climbing the side fence and made his way through an unlocked back door.
He added that the suspect had 21 past criminal records, where 15 of them were drug-related and is a wanted individual for an ongoing case under Section 15(1)(a) of the Dangerous Drugs Act.
The case is currently being probed under Section 457 of the Penal Code for trespassing.
READ ALSO:
---
---