Staff at a restaurant named Thai Dynasty at Singapore's Yew Tee Square were given a pleasant surprise in the form of a S$600 (RM1,935.13) tip by a Grabfood rider.
The heartwarming gesture was brought to light in a Facebook post by the restaurant on Sunday (Sept 11).
In the post, it wrote that the money was later returned to the rider named Jesse, who left the tip along with a touching note.
Big fan of Thai Dynasty's food
According to Shin Min Daily News, Jesse had left the tip at around 10am, which was a busy time of the day for the restaurant.
Accompanying it was also a note praising its excellent service and food.
This was what he wrote:
"Hello! I am writing to you all is because I am very happy with your food and friendly customer service. I want to say that your food is really delicious and your Thai tea is nice too.
You know, every day when I working, I see you all working so hard makes me feel sorry for all of you. Working is not easy, and I understand that because I am also working. I'm working as a Grab delivery rider.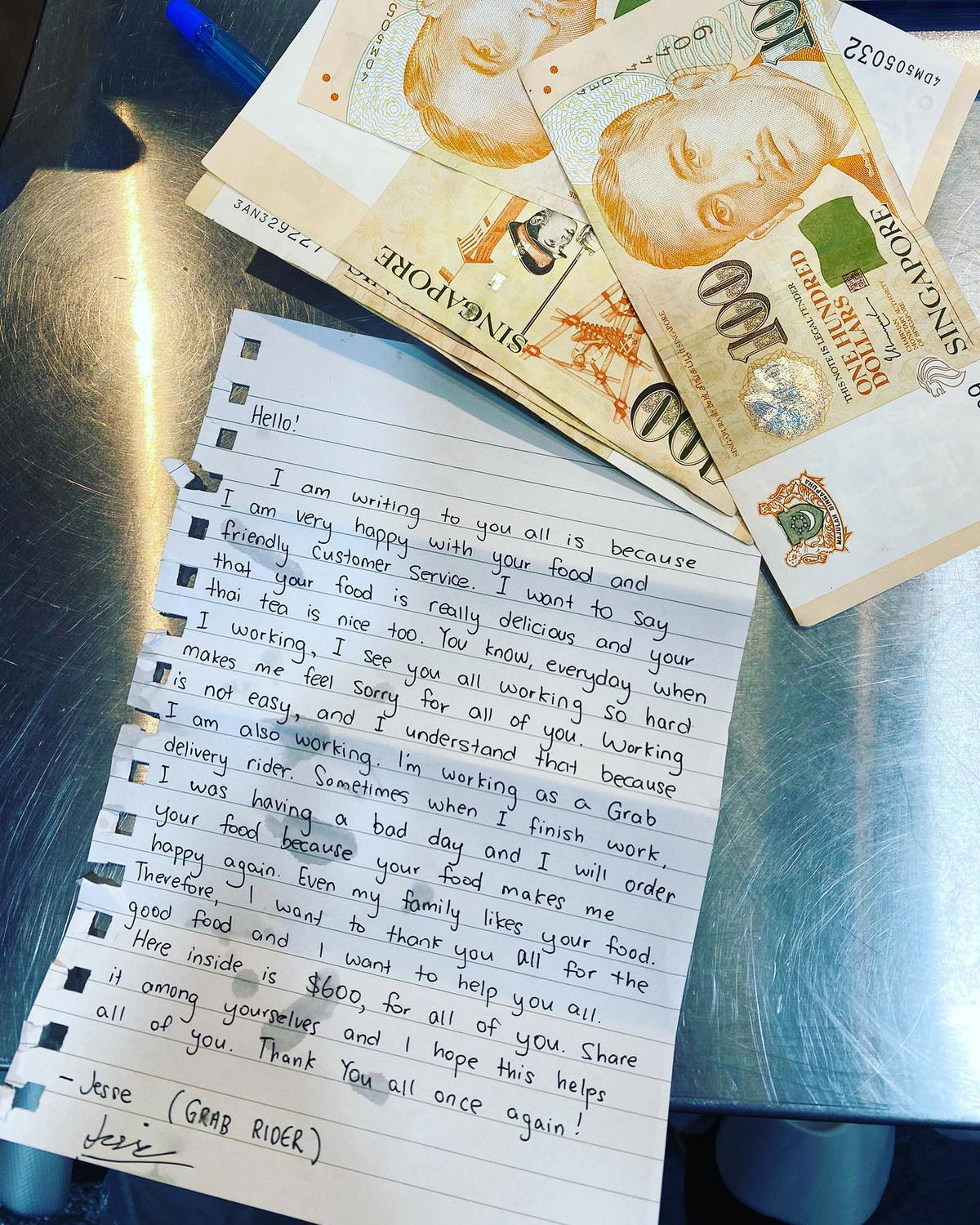 "Sometimes when I finish work, I was having a bad day and I will order your food because your food makes me happy again. Even my family likes your food.
"Therefore, I want to thank you all for the good food and I want to help you all. Here inside is $600, for all of you. Share it among yourselves and I hope this helps all of you. Thank you all once again!"
Returned the money to Jesse
Initially, Thai Dynasty's staff had no way of contacting Jesse as they didn't have his contact number.
Fortunately, he often came by to pick up orders and they were finally able to confirm that it was him who gave the generous tip.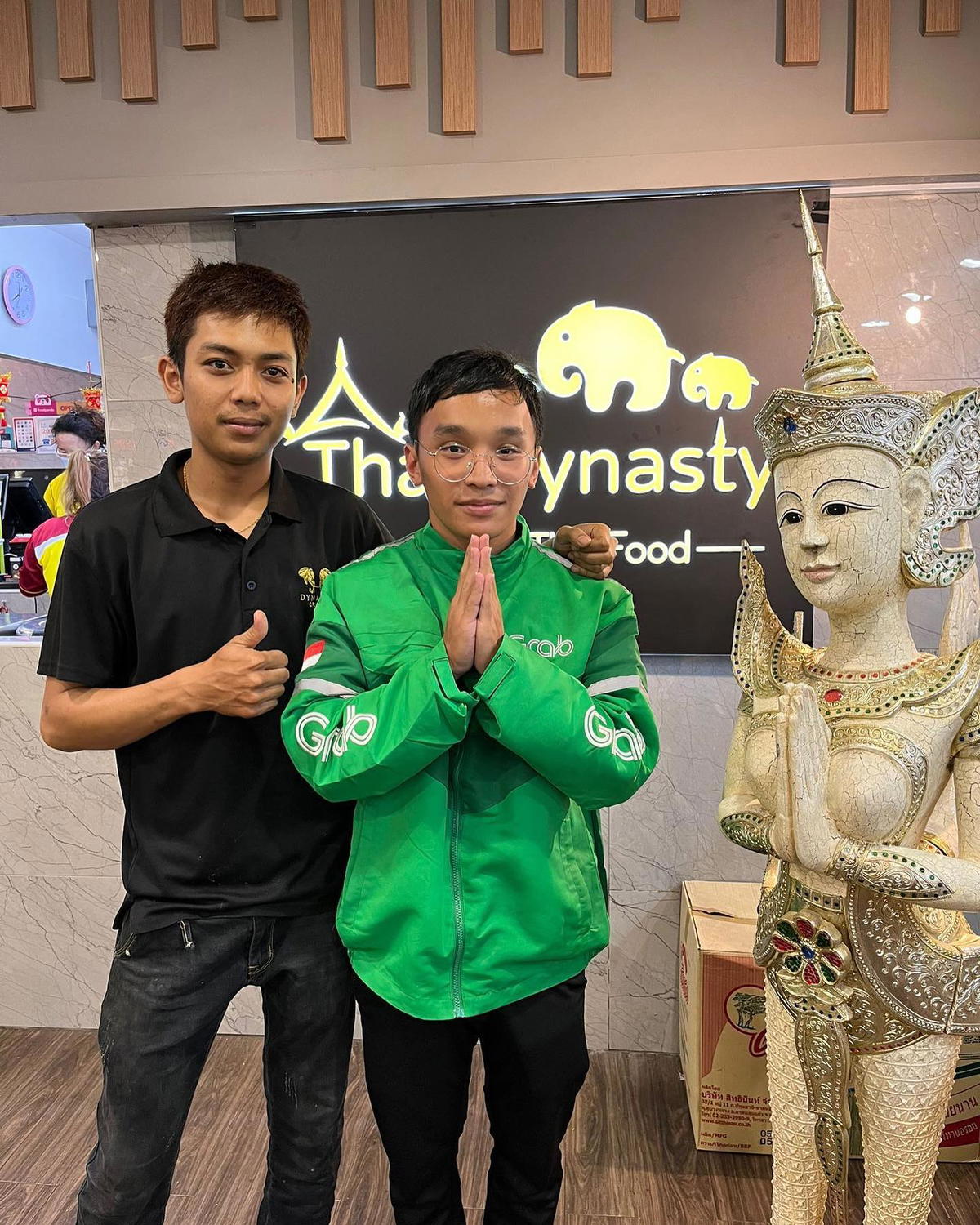 News of staff refusing to accept the tip soon reached the ears of the restaurant's boss, who was touched by the act.
He later said that he bought two large pizza and several side dishes on Monday (Sept 12) as a form of reward for his staff to motivate them to do better.
Read the post here:
READ ALSO:
---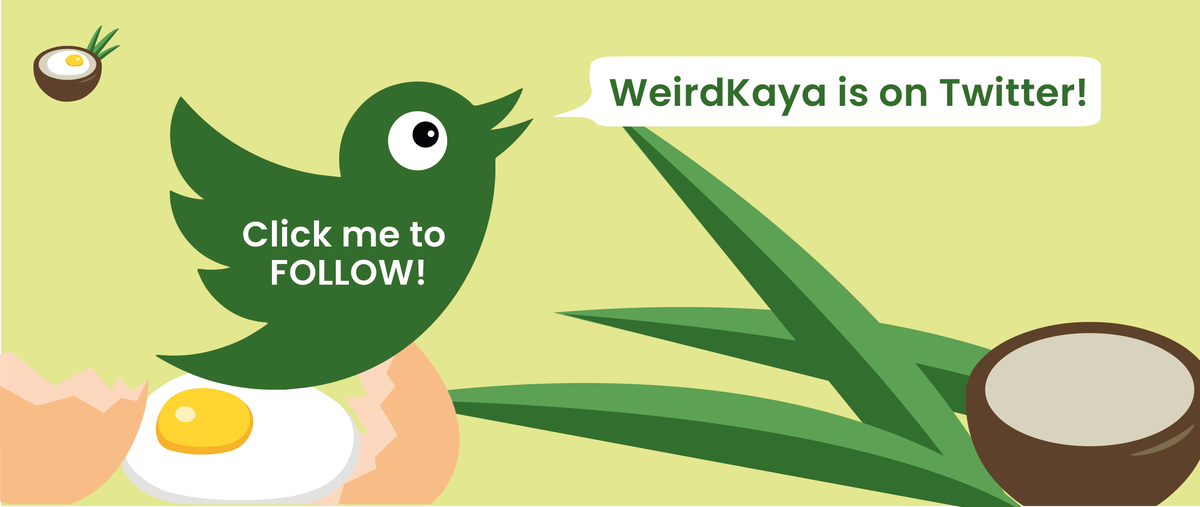 ---