A doctor in Thailand was called out by netizens after doing a TikTok live while performing surgery in an operating room.
A video recording of the live broadcast was uploaded by a Twitter user on Monday (31 Oct) with the caption: "A while ago, in a sub-district, a doctor broadcasted while treating a patient with surgery on TikTok. Is this appropriate?"
The post has garnered 54.2k retweets, 716 quote tweets and almost 8k likes on Twitter.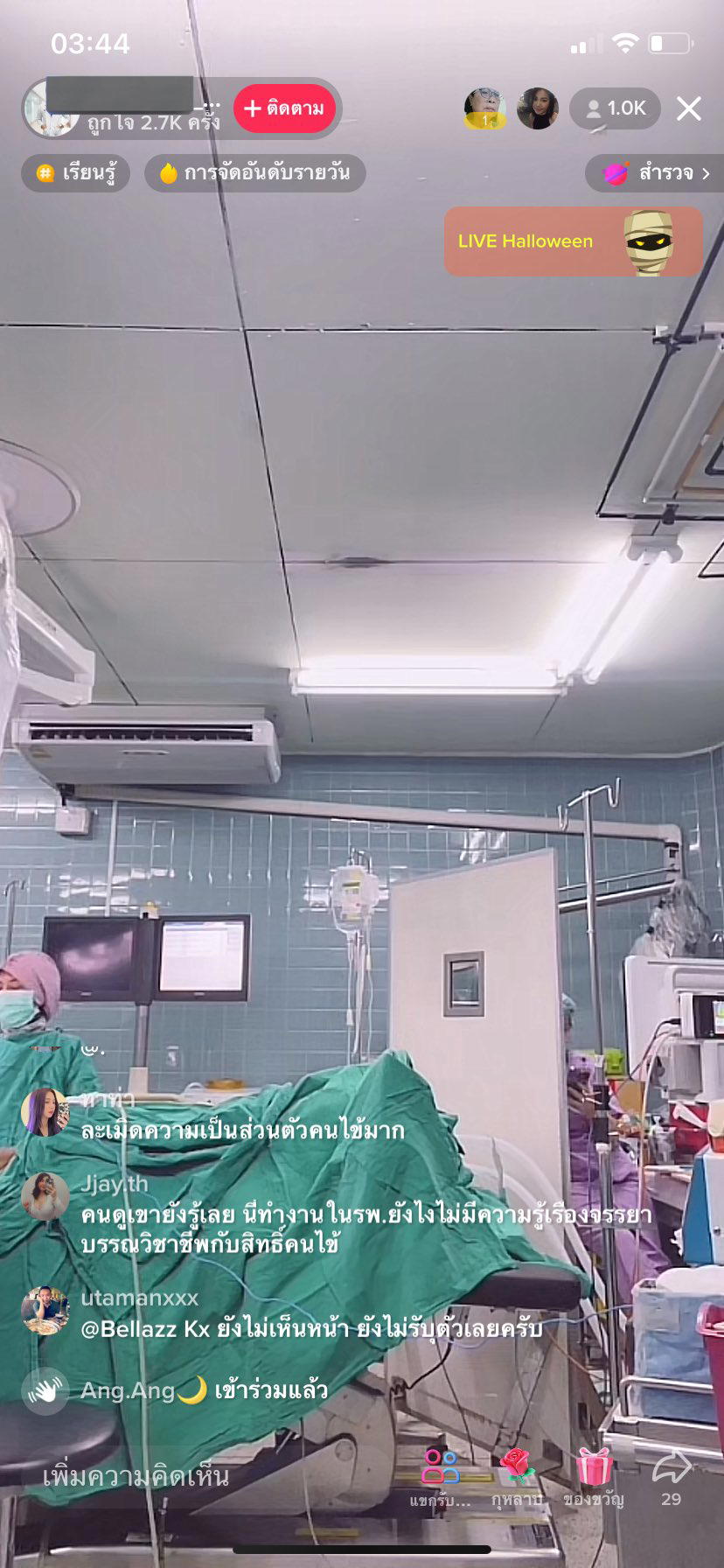 Mixed Opinion from Netizens
Some users revealed they had seen live medical videos before, but beauty clinics and cosmetic surgery centres broadcasted them.
Other users said such a video is acceptable as long as the patient agrees to be featured.
However, netizens speculated that it was an emergency operation as the screenshots show that the live broadcast was at 3 am.
Doctor Apologised for Doing TikTok Live
Amarin TV reported that the doctor later apologised for his actions in the video's comment section.
"I would like to apologise for making a live broadcast of the surgery because I thought it would be fine since the patient's face and surgical process were not shown in the video.
"It was my mistake. I apologise to everyone for this," he wrote. The identity of the doctor and his TikTok account have not been reported.
Authorities Investigating
Permanent Secretary of the Medical Council of Thailand, Ittaporn Kanacharoen announced on Facebook that the authorities are aware of the issue. He said his officers would investigate the case and punish the doctor according to the Medical Profession Act.
Ittiporn also took to his Facebook post to urge netizens to share information about the doctor.
Read also:
---
---
Cover image via Twitter /@112Dior