KLUANG – What lengths would you go to to get famous online? Apparently for these teenagers, it would include destroying public property while having it all caught on CCTV.
According to the footage, a total of eight teenagers were seen stopping their motorcycles beside a pond located in front of a supermarket.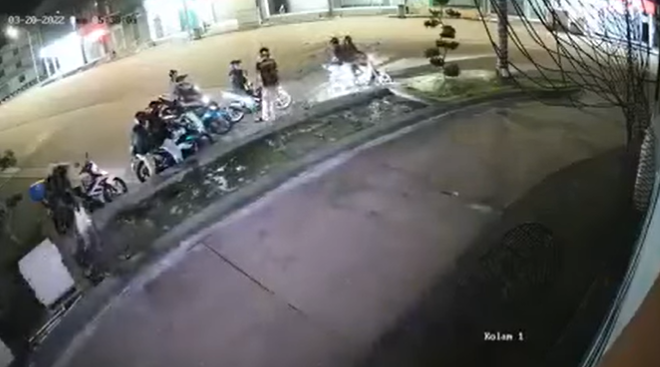 After making sure that no one else was around, one of the youths picked up a container filled with detergent and started pouring it into the pond as the rest looked on.
Not long after, another teenager later scooped some water from the pond using a plastic bag before tossing it up into the air and letting it burst on the ground.
The youths then quickly fled the scene on their motorcycles and couldn't be bothered to clean up the mess they left behind.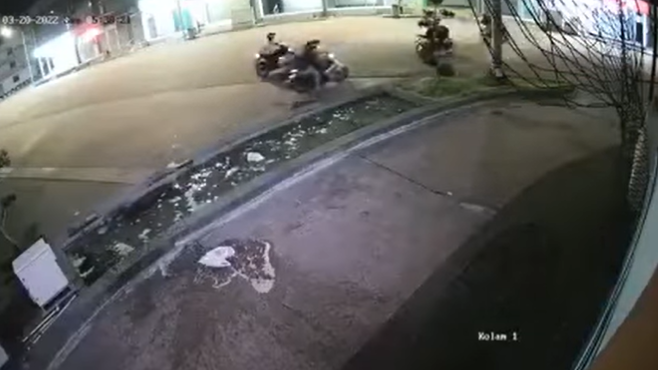 Watch the footage here:
---
---
Busted!
Unfortunately, the teenagers got more than what they bargained after they were charged under Section 427 of the Penal Code for destroying public property and causing mischief.
Kluang district police chief Low Hang Seng said the teenagers turned themselves in to the police on Tuesday (Mar 22) at 9.30 pm.
"We were able to identify them after inspecting the CCTV footage and they tested negative for drugs following urine tests," he said.
He also warned the public not to deface public property as it may cause them to be liable to a lawsuit.
Read also:
Cover image via Sin Chew Daily.