TERENGGANU – A teacher took to Facebook to share a heartbreaking story of a student who kept coming to school for free meals even though she didn't have to.
In the post, the teacher known as Lynn Ismail recounted how she noticed the student attending physical classes on the week she was required to attend online classes according to new SOPs laid out by the government for schools in Johor and Terengganu last week.
Initially, she thought that the student wasn't aware of the new SOPs.
"I explained to her that she was supposed to rotate between physical and online classes every week but she kept turning up for school.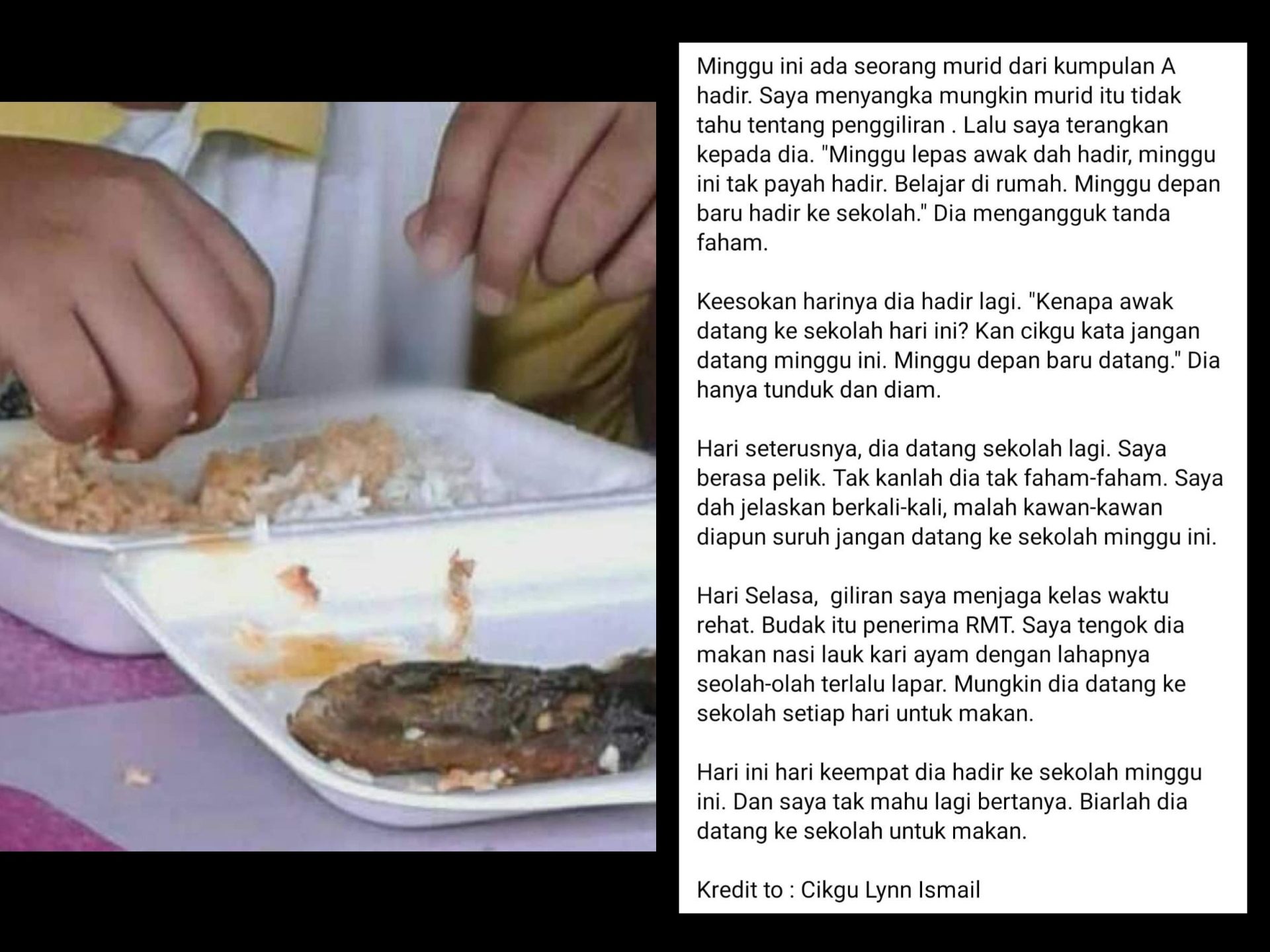 "When she turned up for the third time, I found it extremely strange as it was impossible for her to not understand what I told her previously," she wrote.
After digging into the student's background, Lynn discovered that the student was a recipient of the additional food programme (RMT).
That was when it dawned on me that she may be coming to school just to have free meals.
"From that day forward, I no longer advised the student to not come to school anymore but let her have her meals at school."
Outpouring of sympathy
The post has since gained the attention of netizens and many expressed their deep sympathy for the student's plight.
One commented that many parents had lost their jobs due to the pandemic, making it difficult for them to put food on the table.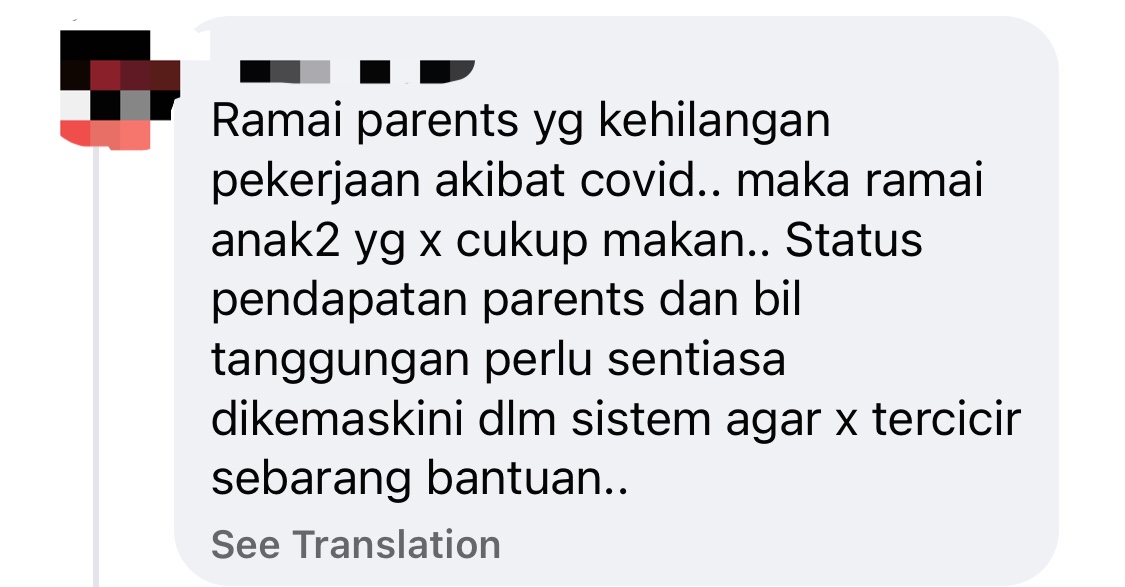 Another recounted his experience as a RMT recipient and recalled how he looked forward to enjoying free food at school.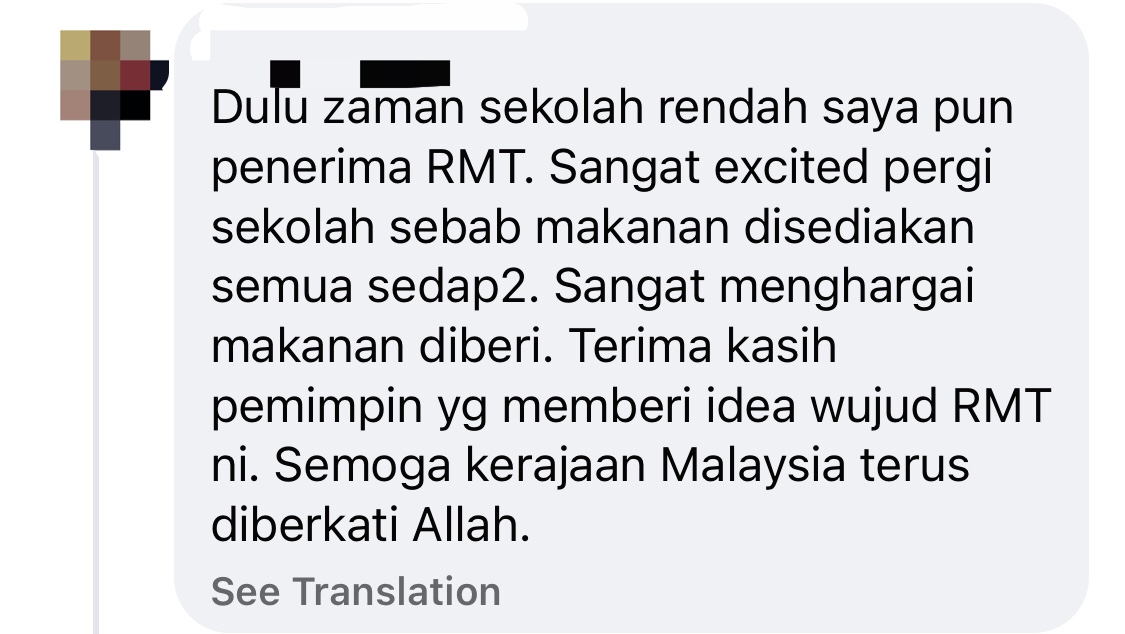 Some also wished the student well and hoped that she would become an outstanding student in the future.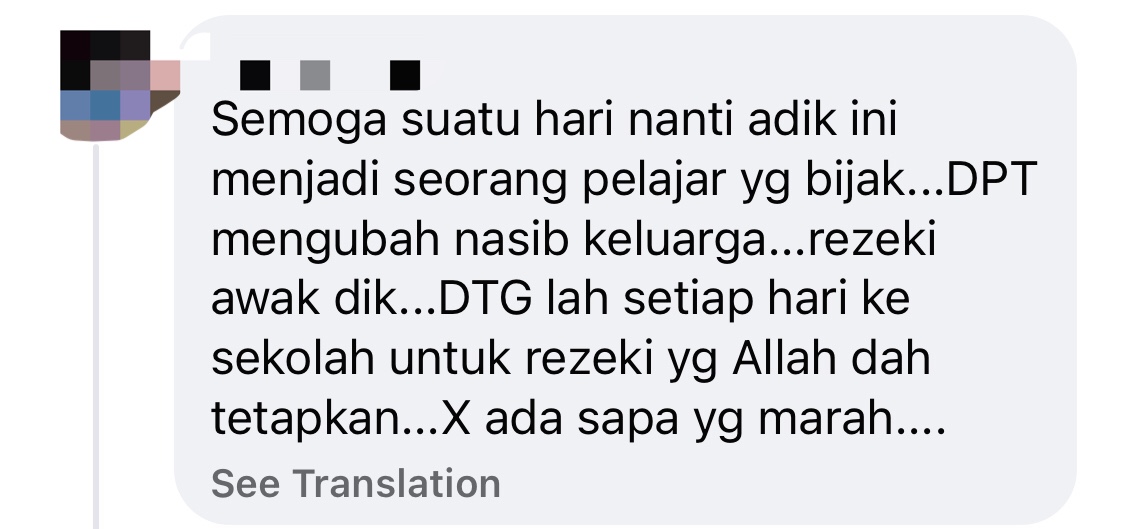 Just last week, the Ministry of Education announced its decision to suspend the free breakfast programme for needy students:
---
---
Cover image via Kisah Dunia and Today
Editor: Sarah Yeoh
---
It's unrelated to the article but here's our brand new podcast – Talk Je Lah!
---