KUALA LUMPUR – Netizens have called Prime Minister Ismail Sabri out over his decision to suspend the free breakfast programme aimed in feeding students from poor families.
This comes after Sabri tweeted a video of him celebrating World Children's Day with his granddaughter at Parliament yesterday (Nov 17).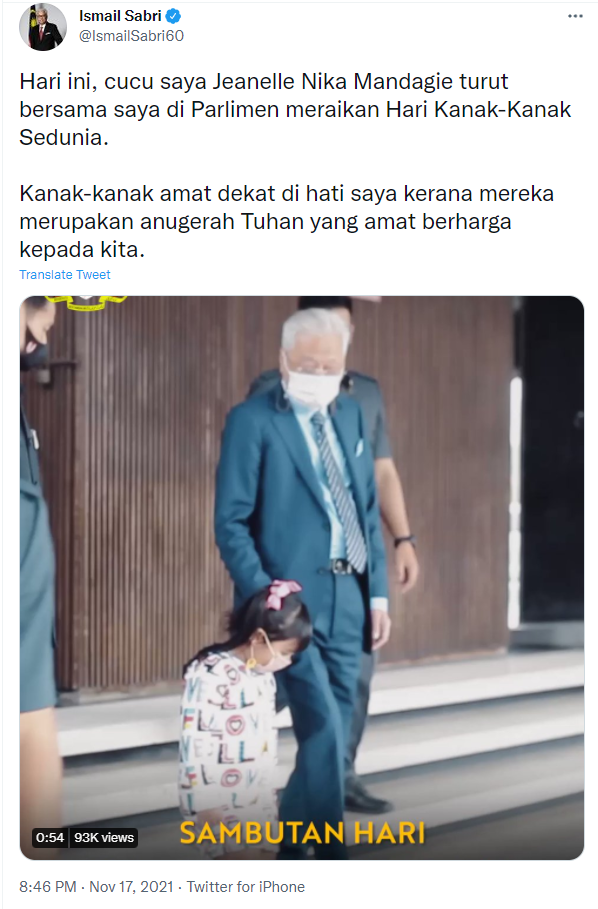 Today, I'm celebrating World Children's Day with my granddaughter Jeanelle Nika Mandagie.

Children are very close to my heart because they are God's precious gift to us," the caption wrote.
On Tuesday (Nov 16), the Ministry of Education (MOE) announced that the free breakfast programme would be suspended, citing that existing food programmes were sufficient.
The programme was first introduced by former education minister Dr Maszlee Malik in 2019.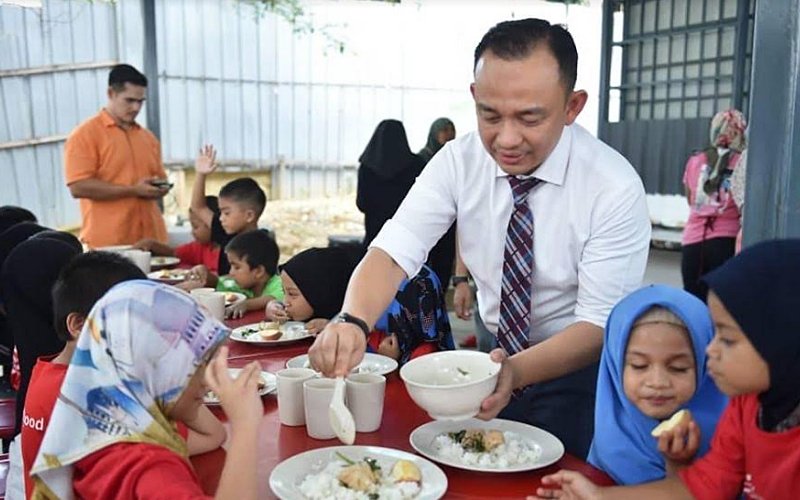 Following the announcement, Maszlee expressed his disappointment, stating that the current additional food programme (RMT) only targets a handful of B40 students.
'Maybe the kids are his grandchildren only'
Netizens were left fuming over Sabri's video, which they saw as a glaring example of the government's lack of commitment to spend money on pressing issues.
A netizen lamented over the irony of Sabri's claim that he holds children in high regard while refusing to continue the free breakfast programme.
Another sarcastically remarked that Sabri was probably referring to his grandchildren as the kids who are close to his heart.
What are your thoughts? Let us know in the comment section!
---
It's unrelated to the article but here's our brand-new podcast – Talk Je Lah!
---
Cover Images via Kosmo and Twitter
Editor: Sarah Yeoh