A local teacher is facing disciplinary action in the form of possible expulsion and demotion after he spoke up against the Ministry of Education (MOE) on certain issues.
Punished for speaking up
In a Facebook post that has blown up, Mohd Fadli Salleh, a teacher at SK Gombak 1, wrote that he received a letter after he raised his concerns about several issues plaguing students and teachers across the country.
Here are the issues that he brought up:
Heavy school bags
A syllabus that was way too hard for students
Too many students in a single class
Too many subjects for students to learn
Little time to study school subjects, especially Mathematics
'Little Napoleans' destroying MOE from within
Mohd Fadli added that he never broke any rules or acted inappropriately as a teacher to warrant such a harsh punishment.
He also claimed that he was transferred from his previous school after sharing these issues during an official meeting regarding the change of the school syllabus, where an MOE official was present as well.
Promises to fight till the end
Mohd Fadli added the letter had stated that he had violated the code of conduct and must be punished.
As such, he now faces either losing his job or getting demoted under under Regulation 37, Public Officers (Conduct and Discipline) Regulations 1993.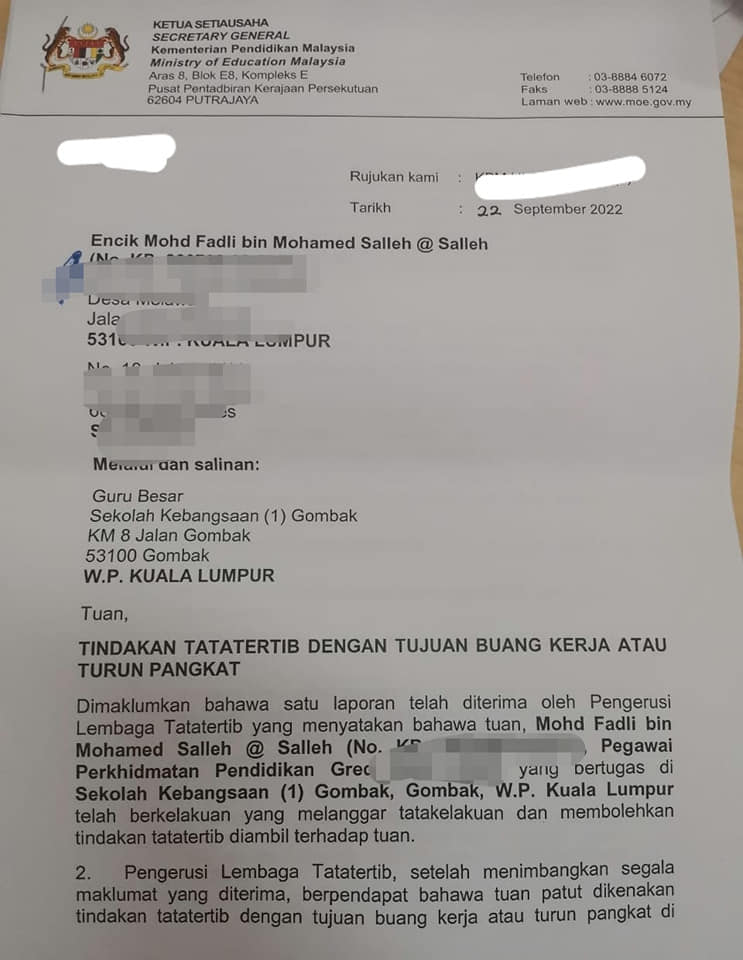 However, he's allowed to submit his representation in reply to the charge within 21 days from the day the letter was first issued.
Why does the MOE want to fire me? It's because I speak the truth and state the facts.
"I'll take the risk of losing my job and even drain my savings to hire a lawyer to fight this case all the way to the end," he wrote.
Read the post here:
Says MOE minister has reached out
In another Facebook post, Mohd Fadli said that Senior Education Minister Datuk Dr Radzi Jidin has since contacted him after his post went viral.
However, he declined to give a statement to the media as he cannot do so without the MOE's approval.
He also thanked those who had voiced their support for him and offered to chip in for his legal fees.
We hope the MOE will look into this and come up with a solution soon!
READ ALSO:
---
---
---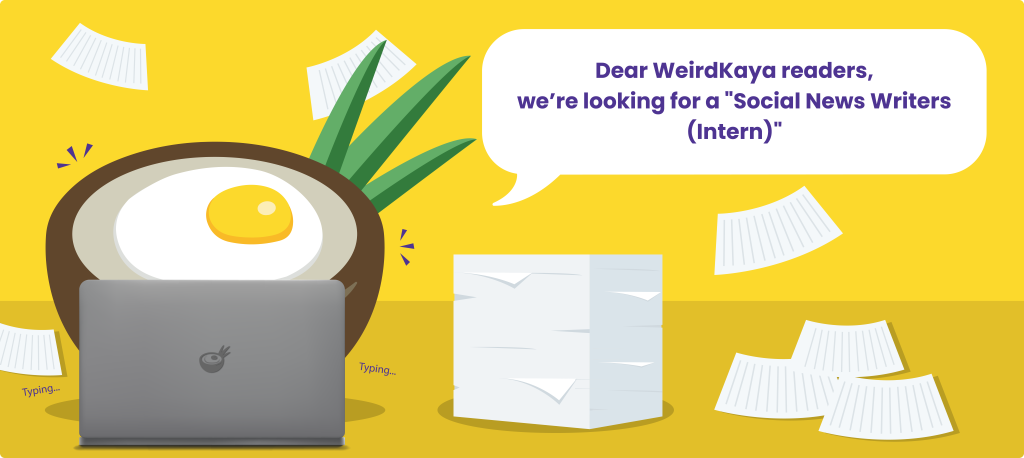 ---