Teachers undoubtedly play the greatest role in a student's life as they not only teach them academic subjects but also act as a second parent too.
A teacher was recently praised by netizens for her kindness in buying a new schoolbag for a student with her own money.
Gives student brand new schoolbag
In a TikTok video uploaded by @aishashamad, it showed the teacher running a quick inspection on the student's old schoolbag, only to find it rather old and tattered.
She then takes out a brand new schoolbag from a plastic bag and hands it over to the student, who could barely hide his joy and thanked her profusely.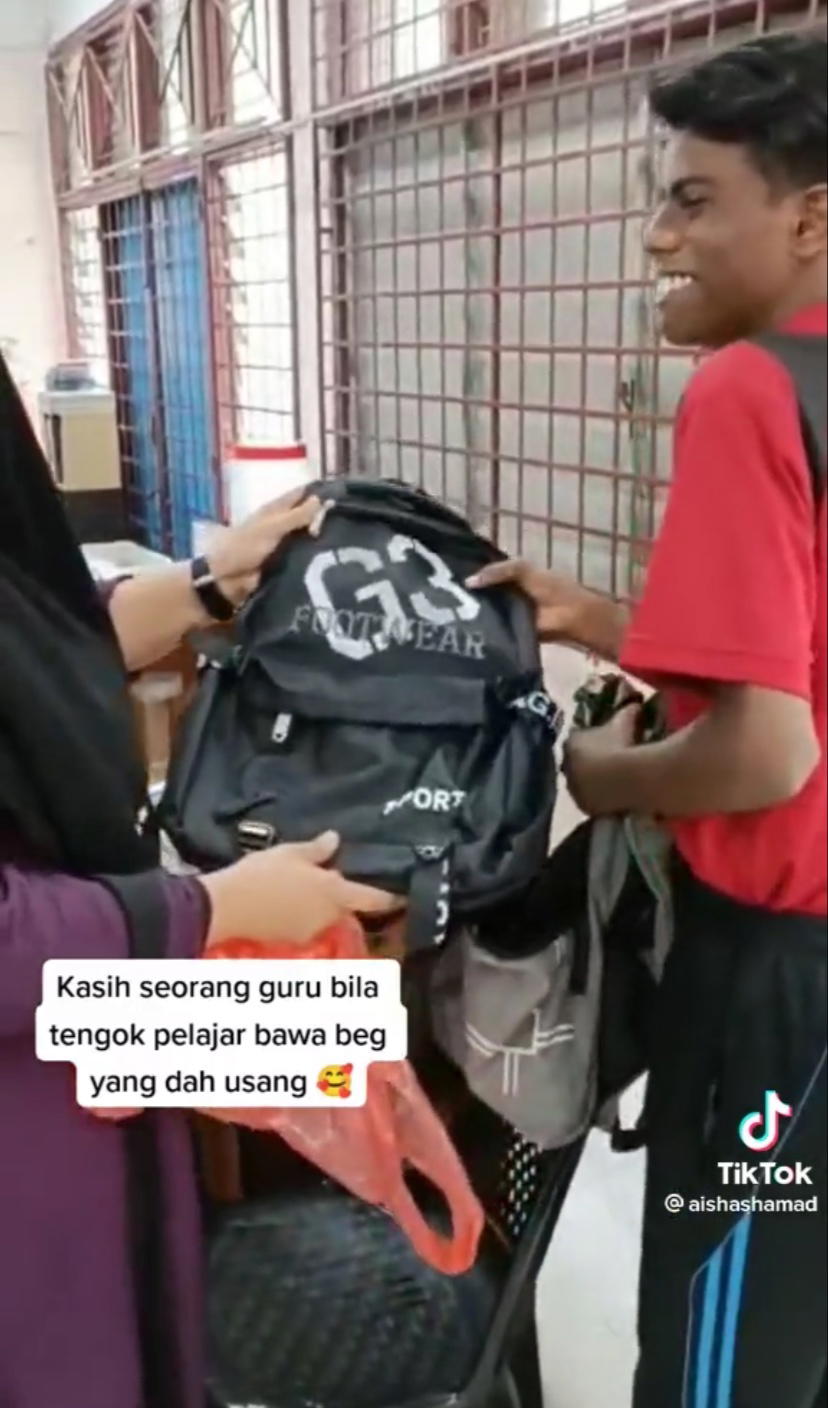 The teacher could also be seen wiping her tears with her tudung upon seeing the student's reaction to receiving her gift.
Watch the video here:
Thank you teacher!
The clip has since garnered 1.3m views and more than 130k likes at the time of writing, where netizens were touched by the student's display of elation.
They also praised the teacher for her kindness and generosity in replacing the student's old schoolbag.
"The student is very polite and didn't stop thanking his teacher. May the teacher be blessed always."

"The student will always remember his teacher's kindness."

"You are the best, teacher. God blessed. (sic)"

Do you still remember an act of kindness shown by your teacher? Share with us in the comment section below!
READ ALSO: