A teacher from the Iban community, has made big news by becoming the first lady from the group to earn a PhD from a top-tier Ivy League university, Columbia University.
As reported by The Borneo Post, Dr. Felicia Genie Tersan who hailed from Sungai Tanduk, Undup in Sri Aman completed her PhD in English Education and has broken barriers within her community.
She admitted that she didn't believe she was good enough to join such an elite institution.
"I didn't expect my efforts to promote Sarawak would get the university's attention", she commented.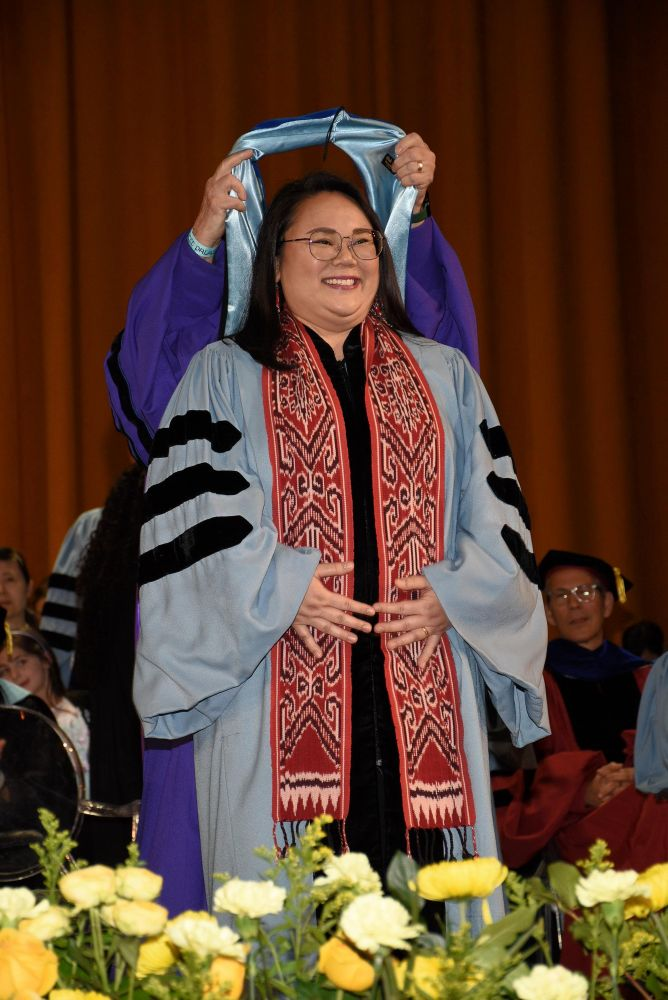 From Fear to Triumph
Remembering her journey, Dr. Felicia mentioned that she initially hesitated to apply due to the costly tuition fees.
But thanks to a scholarship from the Hadiah Latihan Persekutuan (HLP) programme, supported by the Ministry of Education, she was able to afford her studies.
Her greatest challenge was being separated from her family. "My husband and I couldn't return to Malaysia when his grandmother passed away during the Covid-19 pandemic", she mentioned.
It was even harder when her father was diagnosed with cancer while she was away.
She expressed great pride in representing her community upon completing her PhD.
Iban Community's Pride
During her graduation, she wore a bag made from "pua kumbu" fabric, handwoven by her late grandmother, as part of her outfit. This treasured piece is over 30 years old.
"I checked the Columbia University alumni list, and I'm the first Iban student to get a PhD from there", she revealed.
In her doctoral hooding ceremony, she wore an Iban scarf to show pride in her roots. She believes her achievements were due to her hard work and determination.
"You have to work hard if you want to succeed", she stated.
Congrats, Dr. Felicia! Your achievements have brightened the Iban community. You are truly their pride and joy!
---
---