PUTRAJAYA – The appearance of Pikachu, the well-loved Japanese cartoon character, brought cheer to nervous children who were scheduled to get jabbed under the COVID-19 Immunisation Program for Children (PICKids) at the Sekolah Kebangsaan (SK) Putrajaya Presint 11(3) PPV.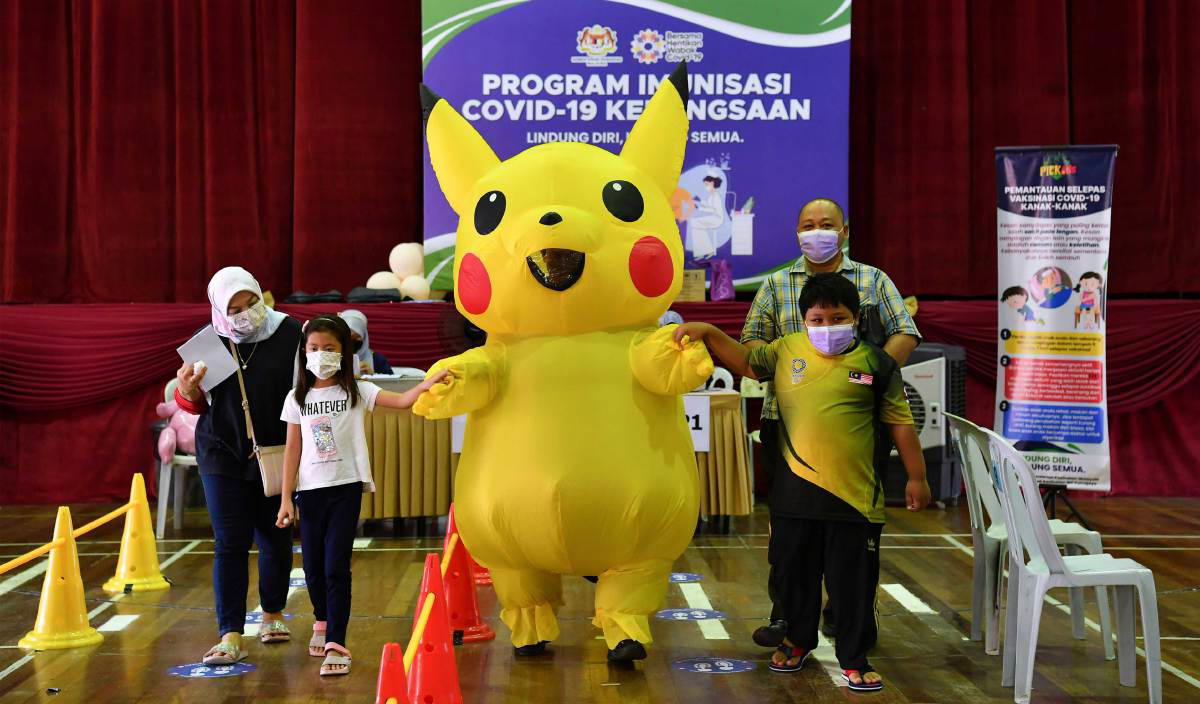 The idea to dress up as Pikachu was the brainchild of Mohd Ridzuan Che Lah, who is the student affairs senior assistant of the school.
"After seeing how many pre-school students would be vaccinated, I made the decision to put on the Pikachu costume so that they would feel happy and unafraid to get their shots", he told myMetro.
---

---
Alhamdulillah, the children were entertained and some got excited when they saw Pikachu. In fact, some even took pictures with it after getting their vaccine.
Mohd Ridzuan, who hails from Kota Bharu, said that he will continue to wear the Pikachu costume until the vaccination session is completed at the PPV.
"Although it was hot wearing this costume, I wanted everyone to be protected from COVID-19," he said.
Others who went to the SK Putrajaya Presint 11(3) PPV were also pleased to see it decorated with colourful balloons to lighten the mood.
Dr Nor Azlinawani Husin, 39, brought her three children Azam Al Furqan Mohd Haziman, Aisya As Sofea, and Airin Ayatul Husna for their vaccination appointment.
"I've been waiting for the implementation of PICKids as it is also my duty to protect my children who are prone to infection. After they received the shot, I've surrendered the rest to God," she said.
READ ALSO: Woman Yells At Khairy At The Vaccination Centre For Sudden Delay Of Appointment
Cover image from Bernama.