Nationwide vaccination is ongoing in our country in order to achieved herd immunity of COVID-19, as well as most other countries. This is the first time a project with such scale and urgency has had to be executed efficiently, with lives on the line.
No one could accurately foresee every possible difficulties in such a pioneering event, mistakes and complications are bound to happen.
Malaysia has witnessed just that with our second wave Astra Zeneca Vaccine registration website:
Shouting at Khairy Jamaluddin
Today (May 26), a video that showed a woman yelling at Khairy Jamaluddin, Malaysia's Coordinating Minister for COVID-19 Immunisation, went viral online.
In the video, a double-masked woman in a blue shirt was yelling directly at the minister, venting her frustration about issues encountered regarding the delay of her mother's vaccination appointment without any advance notice.
Watch the video here:
Sapa kena marah tu? pic.twitter.com/Zcadpujhro

— morpheuse (@morpheuse) May 26, 2021
"My appointment changed suddenly from the 26 of May to the 15 of June," Claimed the woman.
She also claimed that she has made numerous calls and has waited for five working days before finally getting the appointment.
---

---
"She (her mother) is a cancer patient, for goodness sake! Her immune system is low enough!" The woman said.
On the other hand
Despite being unable to verify the exact word spoken by Khairy, it can be seen in the video that he reacted to the woman very calmly throughout the whole conversation.
Here is another perspective:
I am compelled to share what happened in one of the PPVs today. This lady was complaining, in front of @Khairykj who happened to visit the area, about having to wait for so long for her parents to get vaccinated.

A thread. pic.twitter.com/yLDxbYQ6pM— Rue (@BrandNewRue) May 25, 2021
The video quickly went viral on Twitter and has garnered more than 10 thousand retweets in 6 hours. Among the comments, many praised Khairy for his professionalism shown in the confrontation: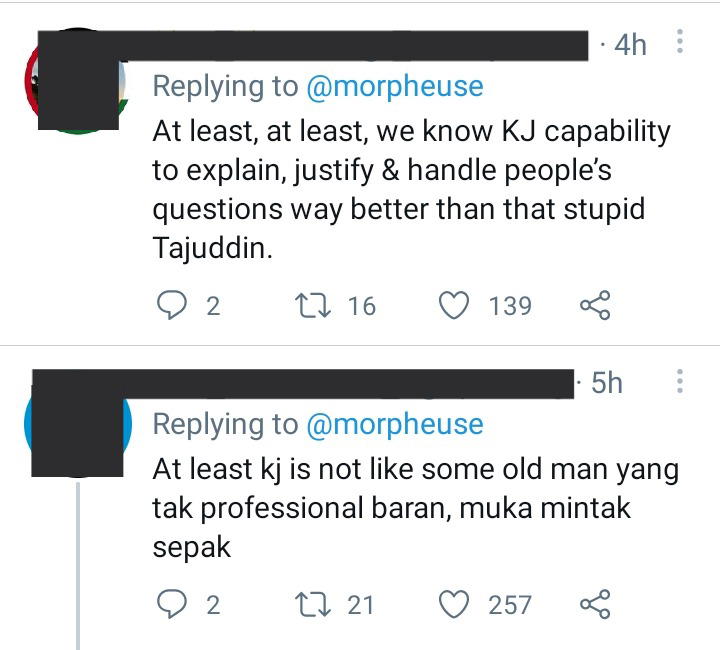 While some others also chose to show their support to the woman.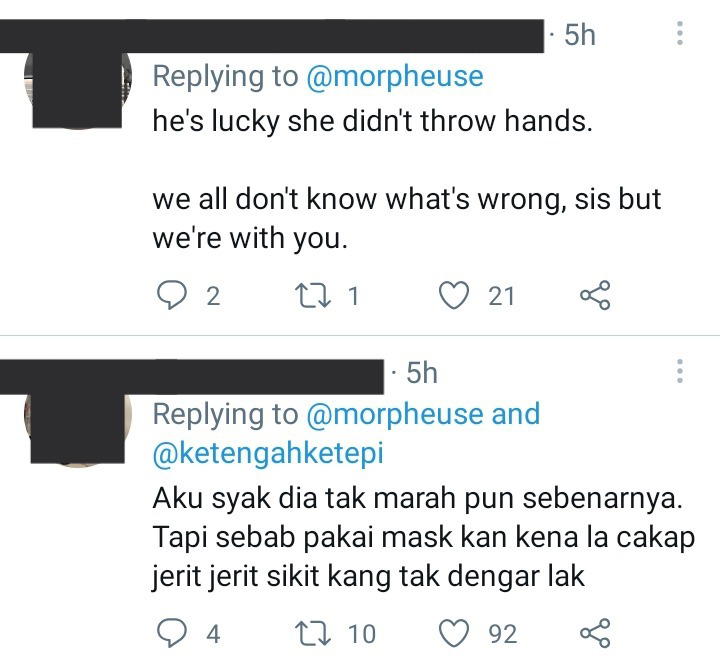 What do you think of the situation? Did Khairy do a great job? Do you believe that the woman has a valid reason to be mad? Tell us in the comment!

Sources: Twitter/morpheuse
Editor: Raymond Chen
Proofreader: Sarah Yeoh