Known as one of our most iconic dishes, bak kut teh holds a special place in our hearts and is something we are fiercely proud of.
While we understand that everyone has differing opinions on how good a dish tastes, to see bak kut teh ranked 39th out of 50 best soups in the world is simply incomprehensible.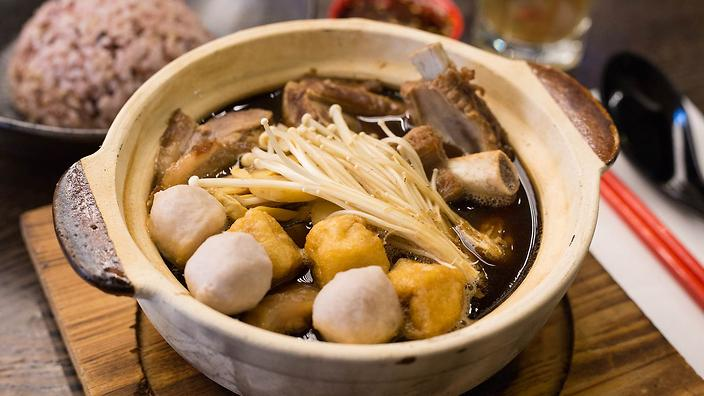 Guess who's back?
TasteAtlas, an international food and lifestyle website, recently released a list titled "The World's 50 Best Soups" last Thursday (Aug 4), where bak kut teh was placed at the 39th spot. The audacity!
According to the list, Thailand's Khao Soi snatched the top spot, while other Southeast Asian countries also saw themselves within the top 20, such as the Philippines' sinigang (#7) and Indonesia's gulai (#18).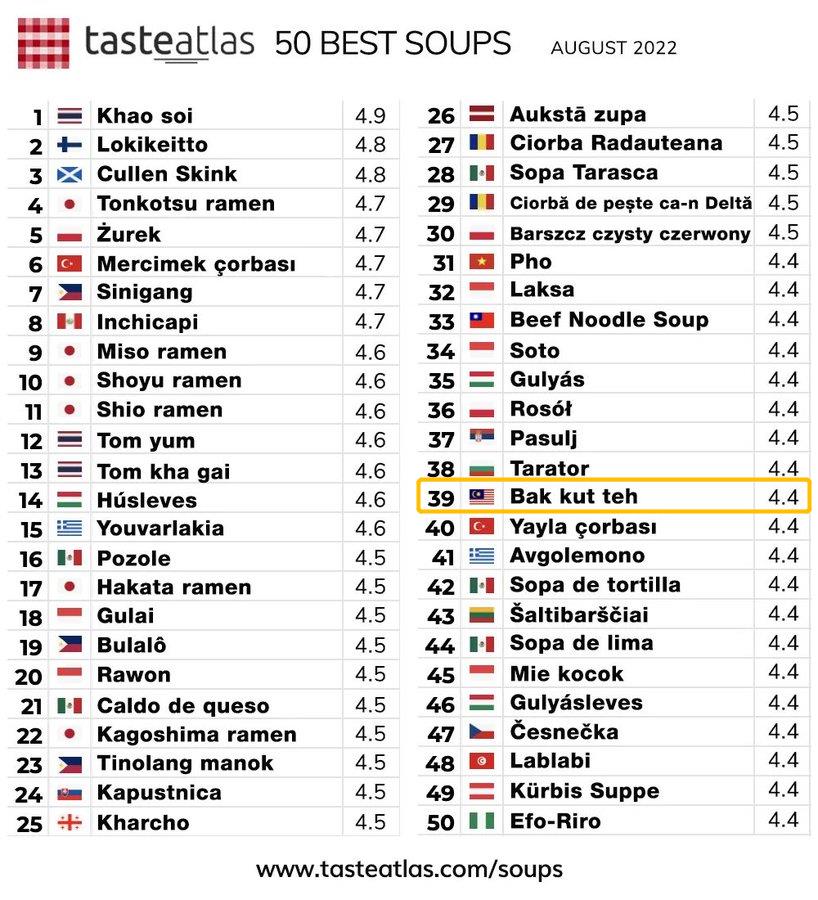 And bak kut teh isn't the only Malaysian dish that TasteAtlas has ranked quite low. In March of this year, it rated the classic nasi lemak as "OK", much to the anger of netizens. And rightly so.
Three months later, TasteAtlas drew the wrath of Malaysians once again after it ranked the country's cuisine 46th out of 50 countries, tying it with other countries like Egypt, Bolivia and Uruguay.
Read about it here:
---
---
Cover image via Noob Cook Recipes & Twitter/FoodAtlas