As Malaysians, we are fiercely proud of our local food and often lash out against those who don't seem to share the same views.
Well, it seems that a list outlining the best 50 cuisines in the world has once again stirred anger among Malaysians after it was ranked 46th out of 50 countries. What?!
The list was released on Friday (June 3) by TasteAtlas, an international food and lifestyle website.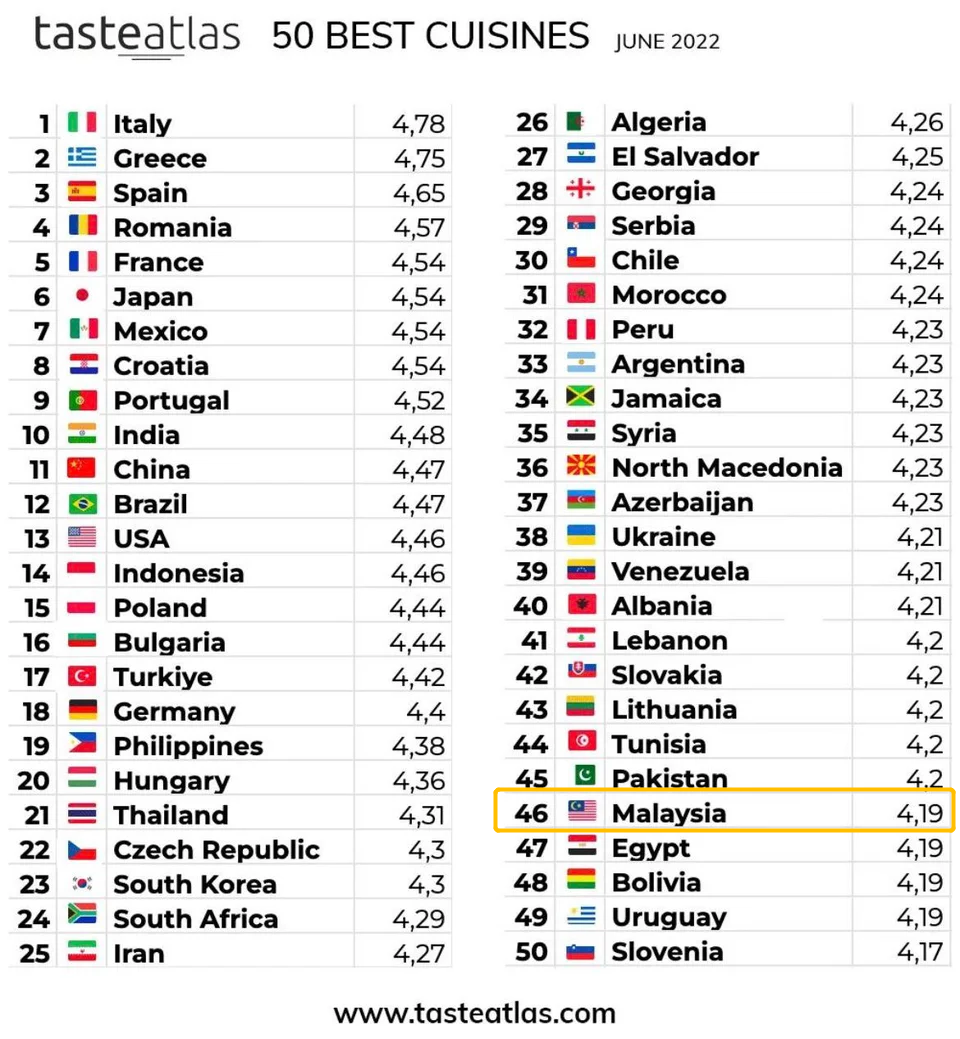 According to the website, the list was based on user generated ratings, where Italy came out on top with a 4.78 score while Malaysia had a 4.19 score, lagging behind other Southeast Asian countries such as Indonesia (#14) and Thailand (#21).
Egypt, Bolivia and Uruguay also tied with Malaysia with the same score.
Not the first time Malaysia was rated poorly
This follows a previous controversial article by TasteAtlas, where it claimed that durians, mooncakes, and char kuey teow were Malaysia's worst rated foods.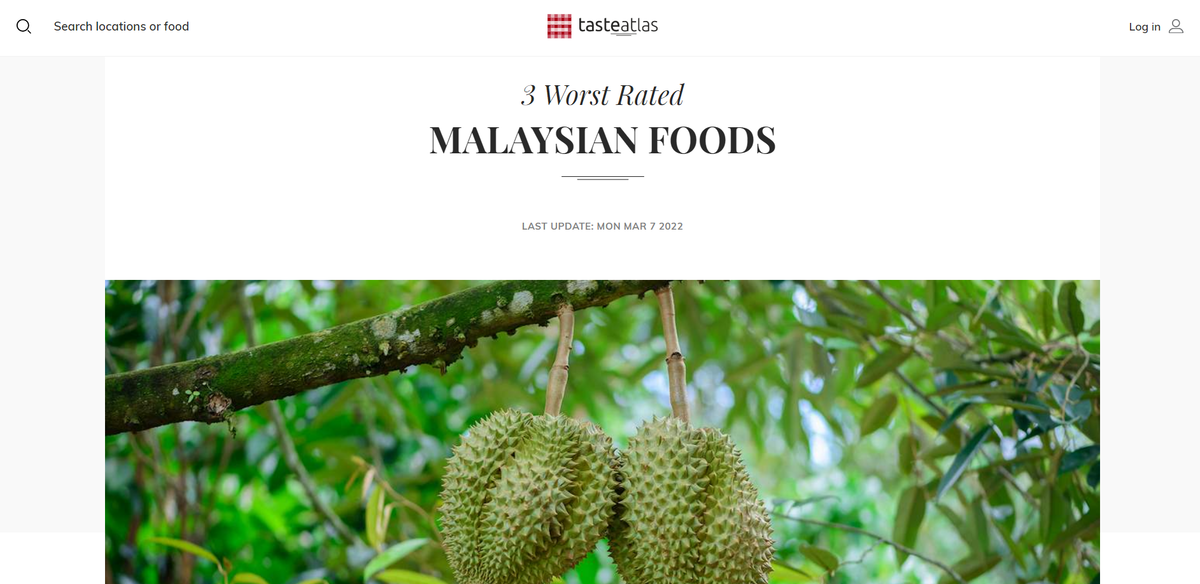 It also drew immense backlash for rating Malaysia's national and well-loved dish nasi lemak as "OK", tying with Singapore's chili crab at 3.9 stars.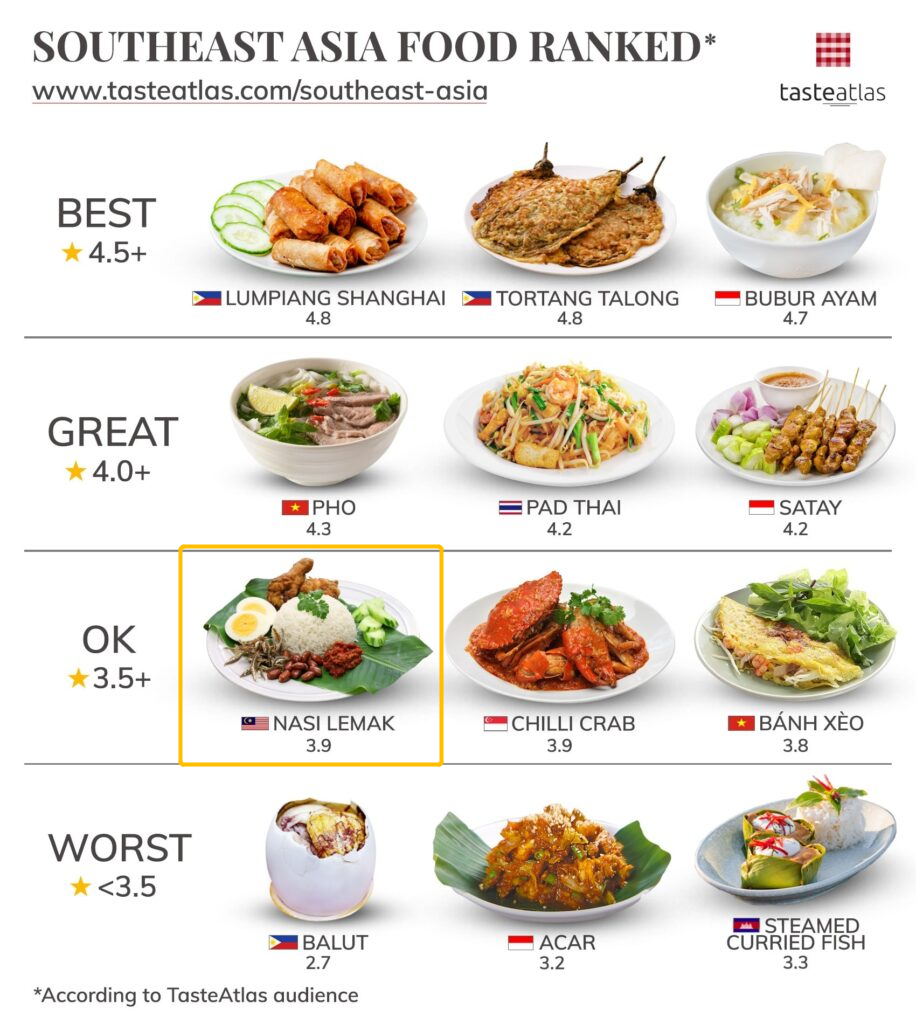 'Such a garbage list!'
Naturally, TasteAtlas was heavily criticised by Malaysians for being overly "Eurocentric" in generating the list.


They also claimed that those behind the list have not actually tried authentic Malaysian food themselves.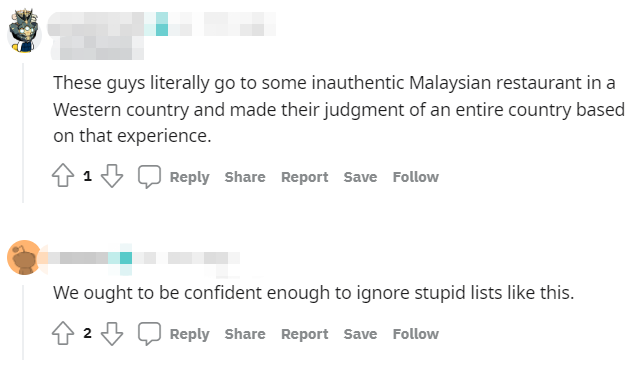 And it seems that Malaysians aren't the only ones complaining about the list, where even Indonesians were suspicious of the rankings.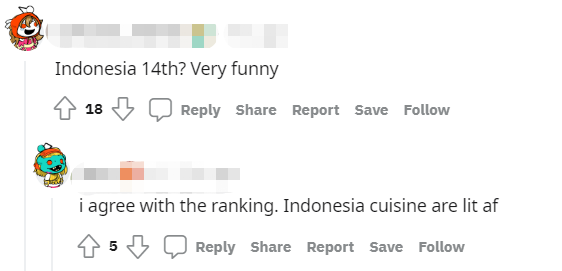 Read also:
---
---
Cover image via Travel and Leisure Asian and Reddit/rMalaysia
---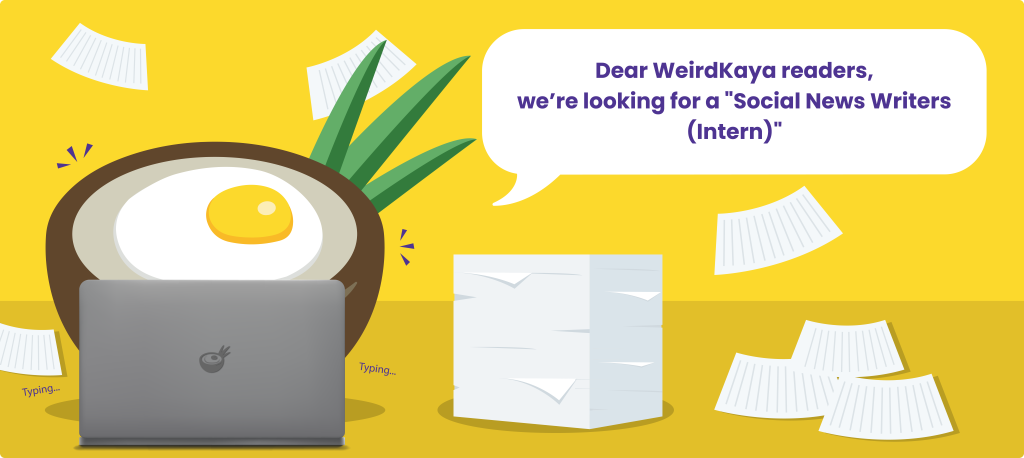 ---