Pasir Salak MP Tajuddin Abdul Rahman will no longer be appointed as ambassador to Indonesia.
A source familiar with the situation told Free Malaysia Today that Tajuddin's name is no longer on the list of those slated to receive letters of appointment from the Yang di-Pertuan Agong today.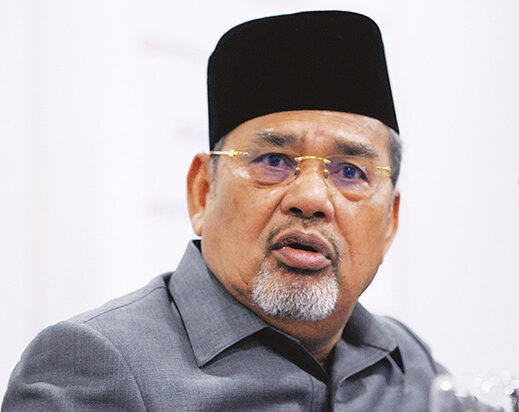 When contacted over the matter, a government source confirmed the news, saying that Putrajaya had a "change of heart" over his appointment.
As for the now sidelined Tajuddin, he said that he wasn't aware of his appointment being dropped and told the English daily to ask the government instead.
No comment. Ask the foreign minister or the prime minister," he said.
Criticised over ambassador appointment
Tajuddin was first unveiled as the ambassador to Indonesia back in May, where it has attracted a storm of fierce criticism from MPs, former diplomats, and civil society.
A petition was even launched on Change.org protesting his appointment, where it gathered more than 35,000 signatures to date.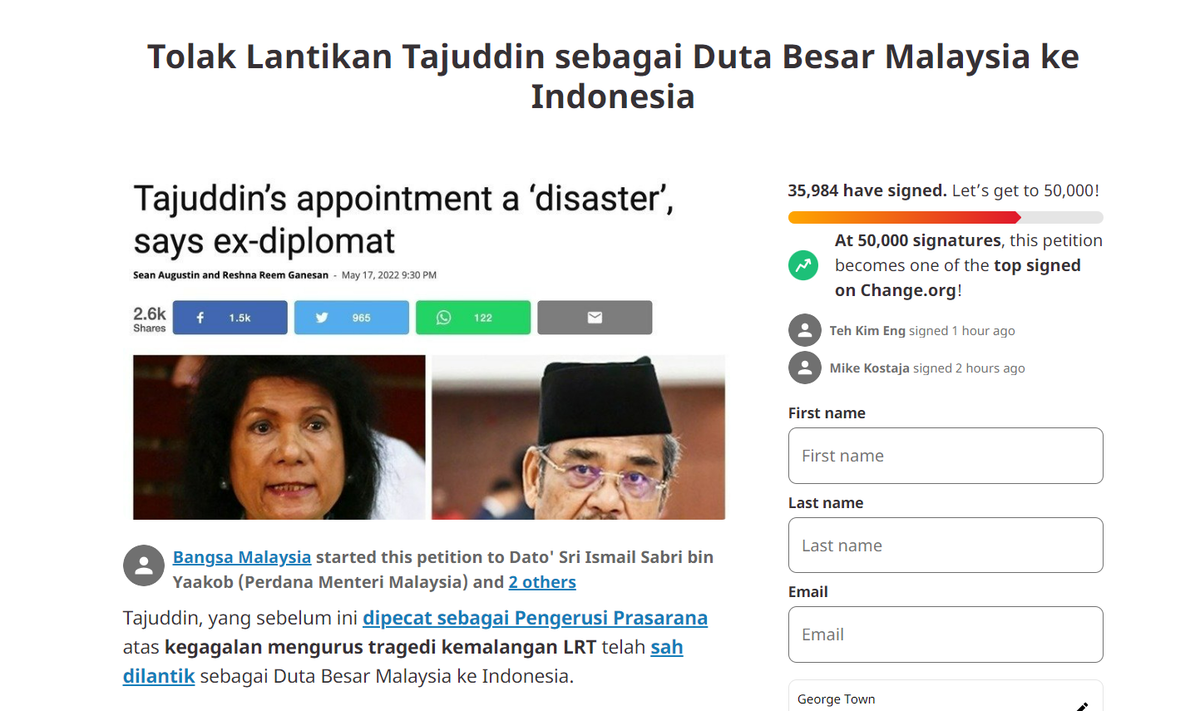 The controversial MP was described as one who "lacked the necessary diplomatic skills needed for the job" by DAP's Wong Hon Wai and "a grand example of an elite Malaysian man failing upwards" by lawyer and activist Michelle Yesudas.
He was also known for his sacking from Prasarana Malaysia Berhad as chairman in May 2021 following the infamous press conference where he called the LRT Kelana Jaya collision as "two trains kissing each other" and disrespected a Chinese journalist over her accent.
Read also:
---
It's unrelated to the article but here's our brand-new podcast – Talk Je Lah!
---
Cover image via Kosmo! and Fahmi Reza