Muar MP Syed Saddiq is a popular figure among young Malaysians not just because he's the founder and president of youth-based party MUDA, but thanks to his fun and sporting personality.
Recently, he took part in a dancing video alongside TikTok creator @deadpudds to welcome the Kaamatan Harvest Festival and the Gawai Dayak Festival, which begins today and Thursday (June 1) respectively.
Syed Saddiq dances in traditional Sabah & Sarawak costumes
In the 43-second clip which has garnered more than 70,000 likes at the time of writing, it began with Syed Saddiq and Pudds dancing to Puteri Santubong while dressed in the traditional Iban attire.
Aside from the Iban attire, the duo were also seen donning traditional costumes from the Orang Ulu and Bidayuh ethnic groups.
As the tune changed to the classic Sabahan tune Tinggi Tinggi Gunung Kinabalu, Syed Saddiq and Pudds also changed their clothing as well, where Pudds wore the Sinuangg to represent the the Kadazan-Dusun people, while Syed Saddiq wore a Gaung.
Not only that, they also wore the traditional Kadazan-Papar and Bajau Samah costumes too.
While Syed Saddiq did an admirable job with his dance moves, it was clear to see who was the better dancer throughout the clip.
Netizens impressed with dance clip
The clip has since gained widespread approval from netizens, who commended Syed Saddiq for taking part in the dance.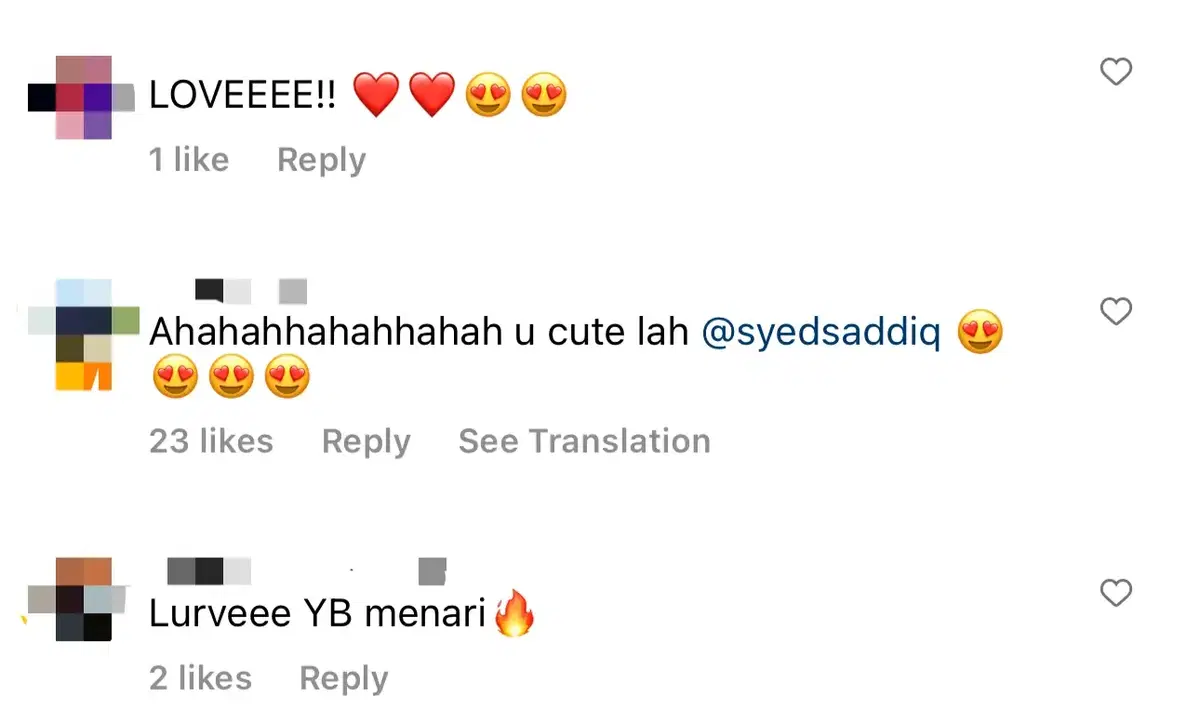 Syed Saddiq himself later gave his thoughts on the video as well, where he joked that if he were to actually take rehearsals, he would be known as  "YB, Yang Berdansa (The One Who Dances)".

Watch the clip here:
What do you think of the dance? Let us know in the comments!
READ ALSO:
---
---