A muscular durian seller in Terengganu has netizens going gaga over him following widespread attention over him selling the fruit while shirtless.
This comes after a 12-second TikTok clip showed him demonstrating his fruit cutting skills while clad only in slippers, trousers, and a pair of glasses.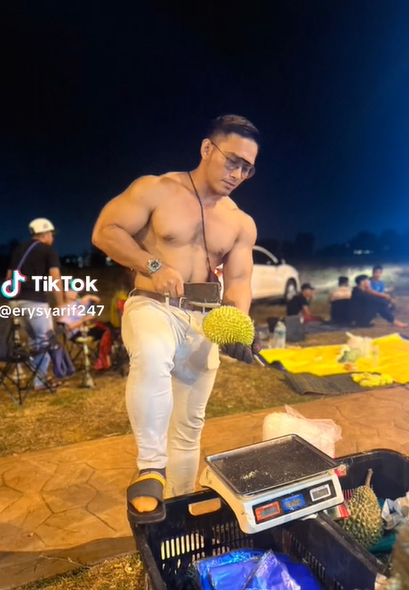 Needless to say, his ripped physique has attracted much attention online, where the clip garnered more than 240,000 views and 10,000 likes at the time of writing.
This was also reflected in the comment section, where some netizens were absolutely going crazy over his muscles.
"Thank goodness I don't eat durian. At least I don't have an excuse to have my husband buy it for me."

"I'm suddenly hungry for some durian but I simply can't make my husband to buy some with me."

On the other hand, there were also those who criticised the durian seller for baring his skin for all to see.
"If possible, try to buy from sellers who cover up, regardless whether they're a man or a woman."

'I'm not selling my dignity'
Despite the criticism, the durian seller isn't fazed at all and welcomed it openly.
Speaking to mStar, the seller, whose name is Ery Syarif, said he never expected the video to go viral and disregarded negative feedback given online.
I'm not selling my dignity. I still have my pants on and not just wearing my underwear, it's just that you can see a bit of my belly button.
"Thank you for the positive comments. Even if you don't buy the durian, the support still matters to me," he said.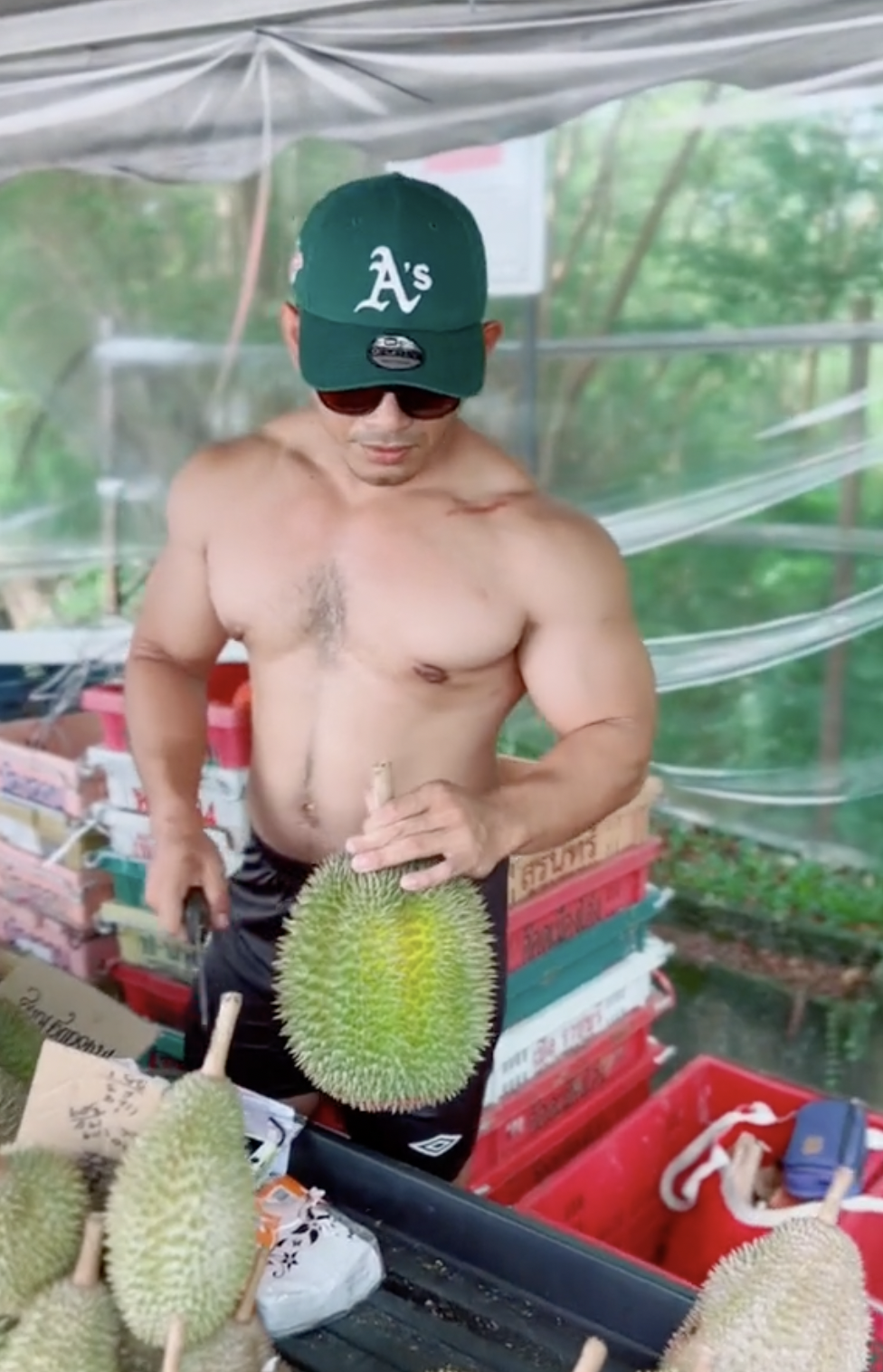 Ery, who's a widower and father to three children, told mStar that he earns between RM1,000 and RM1,500 per month since starting the business earlier this year.
He also added that he's also managing his family's keropok lekor store full-time at Kampung Tanjung Paya, Kuala Terengganu.
"The durian business is my part-time job and I work full-time for my family's keropok lekor business. We opened it immediately after the Movement Control Order (MCO).
"During MCO, we were selling keropok lekor behind our house. We later opened our own store after saving enough. There, customers can witness how the snack is made and buy some for themselves too," he said.
Watch the viral clip here:
READ ALSO:
---
---