Recently, the Malaysian Ministry of Higher Education (KPTM) has given out free Samsung tablets under the Peranti Siswa programme as a form of aid for students at higher educational institutes.
However, one such student who received the tablet decided to resell it on Carousell instead of putting the device to good use, triggering widespread anger.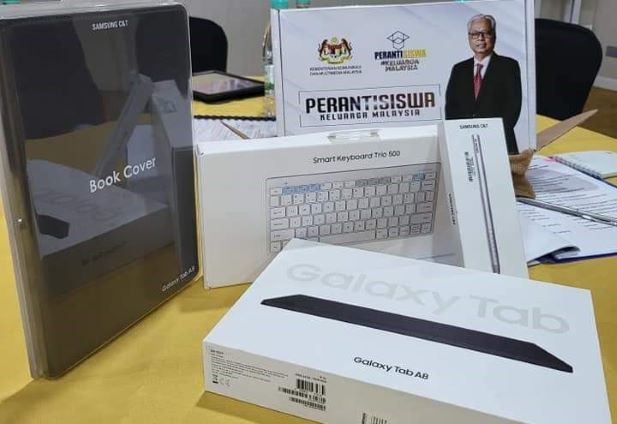 Sold tablet for RM800
In a post uploaded to the Facebook group 'B40 Buat Perangai Apa Harini' (What are the B40 doing today), the OP shared a screenshot of an ad of a Samsung tablet being sold on Carousell for RM800.
According to the item description, the tablet was labelled as 'Galaxy Tab A8 LTE Peranti Siswa', proving that the device was given by the government.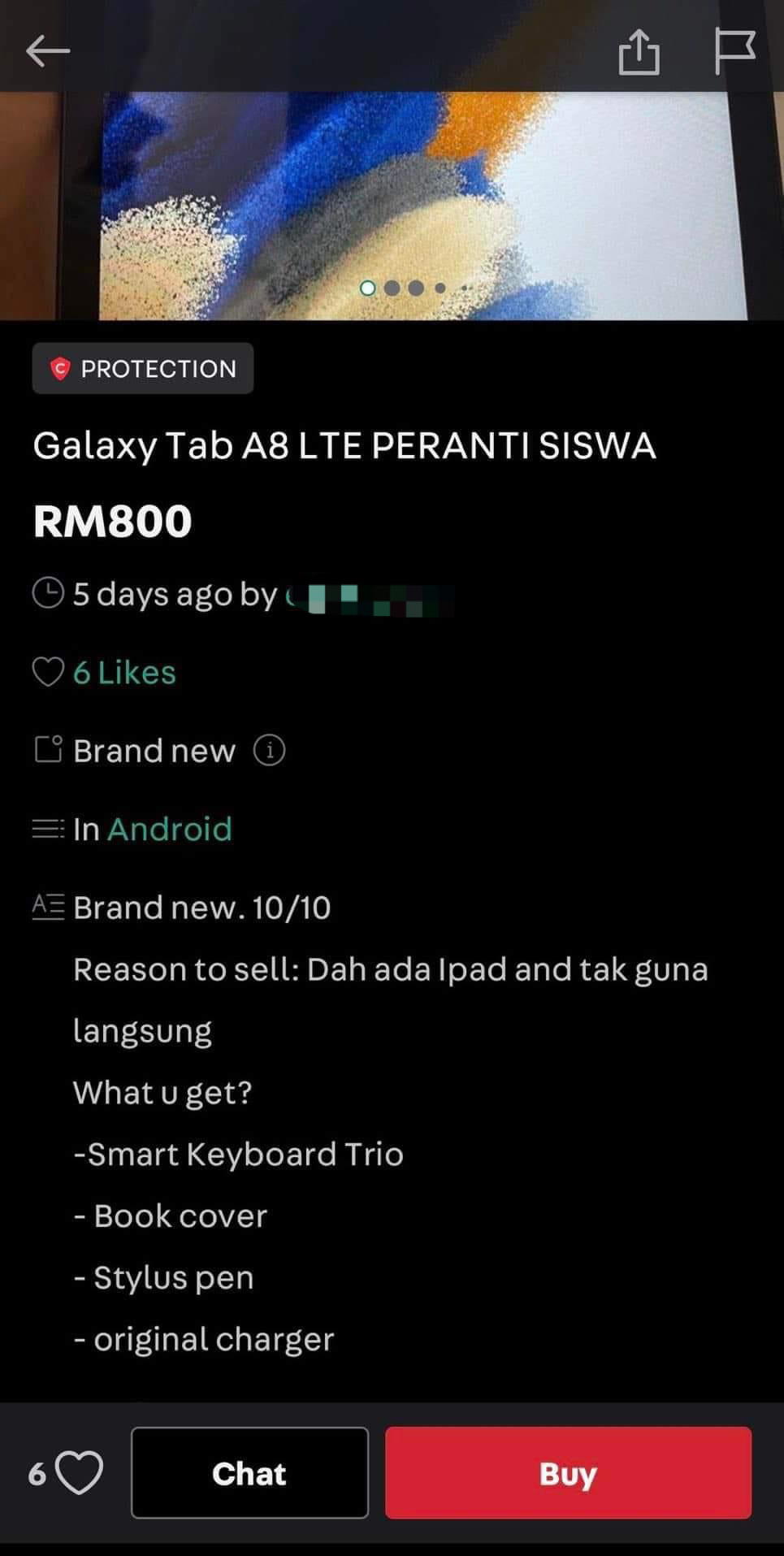 It also stated that the tablet was brand new and comes with the tablet cover, stylus pen, smart keyboard and charger.
The seller also pointed out that the reason of the tablet was being sold is because he/she currently owns an iPad and doesn't use the tablet.
Netizens incensed
The post has since garnered over 345 reactions and 170 comments at the time of writing, with netizens expressing anger towards the student's display of ungratefulness.
"Despite being a student, (the seller) is still stupid."

"This kind of incidents is what makes the government not want to distribute aid like this."

One netizen also wrote that the reason of Malaysia couldn't progress was due to individuals who are dishonest and have no integrity.

Don't apply for government aid if you don't need it and give a chance to those who are eligible!
READ ALSO:
---
---