For non-English speakers, certain words have caused them quite a pickle when it comes to pronouncing it right. Add that with a tinge of local dialect/accent, and you're bound to get some hilarious results.
English very the powderful!
In a 15-second TikTok video by @tomtomisacat, it showed her father confidently trying to teach her how to pronounce certain English words, albeit wrongly.
Here's a list of words he tried teaching his daughter:
Diabetes = 'die-beti'
Sushi = 'saw-sish'
100 Plus = 'har-red plah'
Sausage = 'sho-sed'
Cholesterol = 'carol-john'
However, what made the clip all the funnier was how confident @tomtomisacat's dad was in his pronunciation, where he even chided her by asking her whether she actually knows the language while pronouncing "bus" as "ba".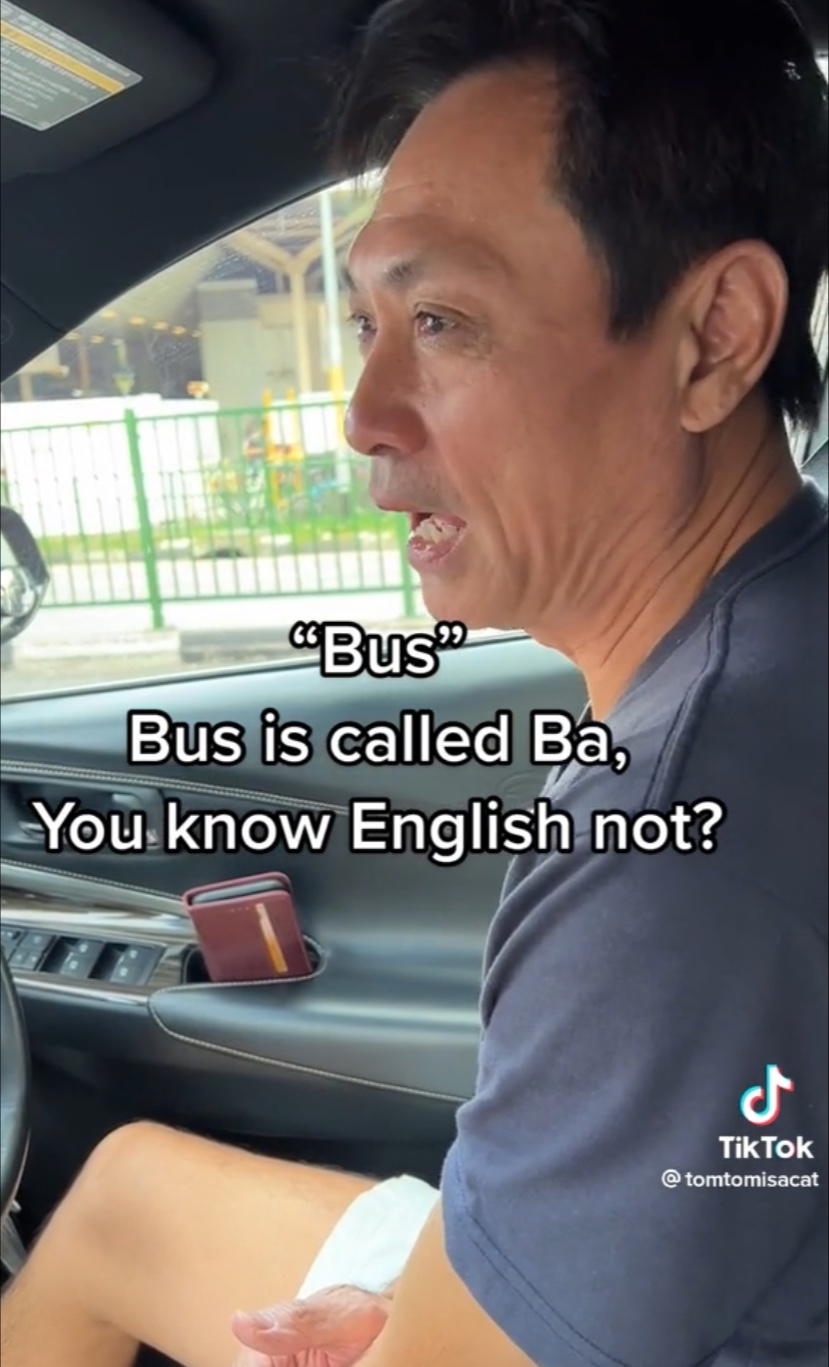 Watch the video here:
100% respeck
The video has since garnered over 150k views and 11.5k likes so far and left netizens roaring with laughter over the sheer confidence displayed by @tomtomisacat's dad.
"I give him A+++ for the effort and the willingness to speak!"

"His accent, sounds like he is from Melbomb, Ostrayer (Melbourne, Australia)."

Do your parents pronounce English words like this too? Share with us in the comments!
READ ALSO:
---
---