For someone with a sweet tooth, of course I couldn't resist giving Shugatori Dessert Cafe a try after seeing so many of its ads plastered all over my Instagram.
What caught my eye about their ads was their beautifully decorated croffles which immediately tantalized my eyes and mouth.
So, after driving 45 minutes away from my home to try out their desserts, here's what I have to say about Shugatori.
Their waffles? 5/10
Sad to say that I wasn't that satisfied with their waffles.
We ordered their Banana Bomb (RM22), which was a simple waffle with banana filling, crunchy butter crumbs, coconut flakes, and vanilla ice cream drizzled with caramel sauce.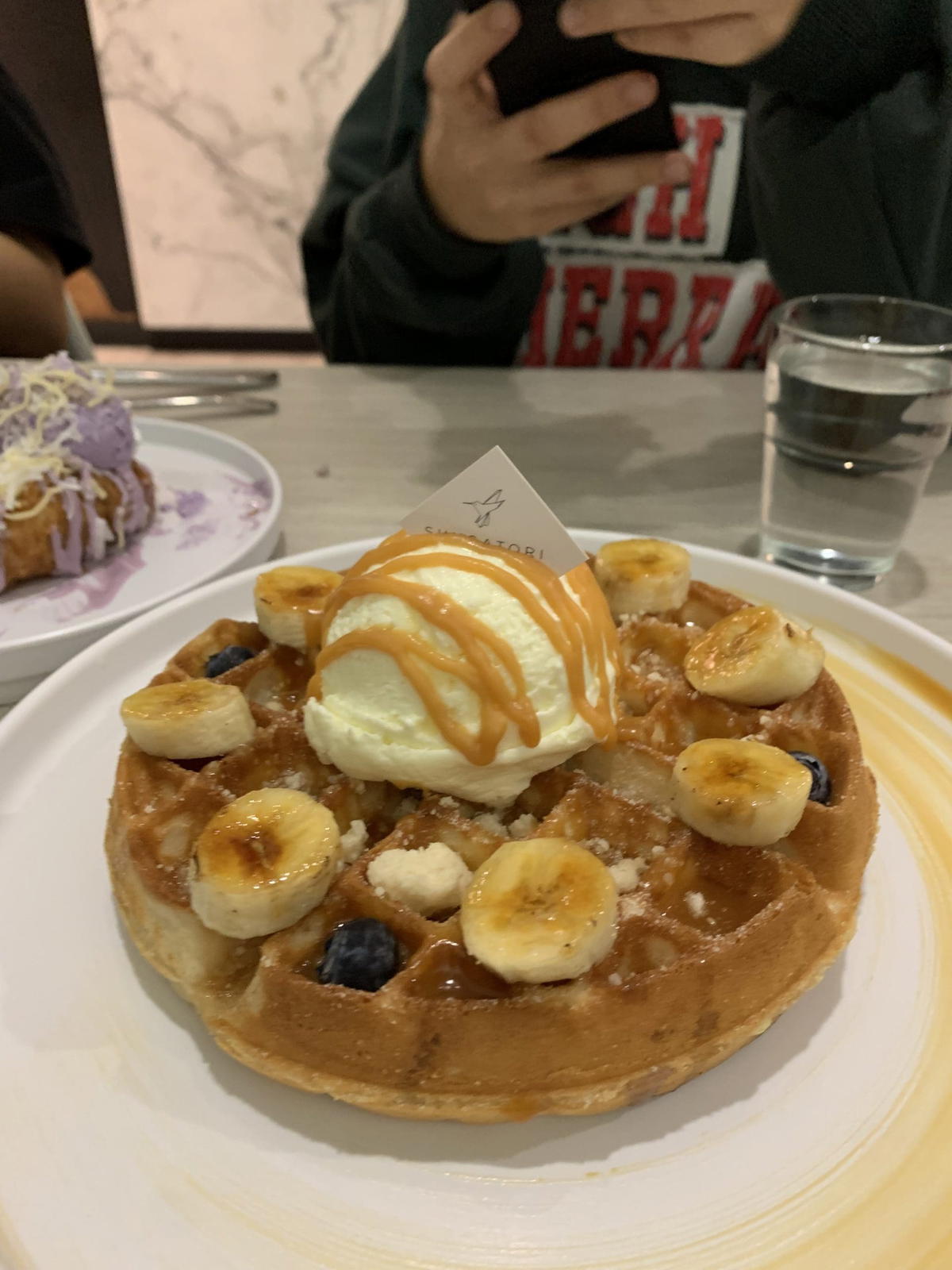 Maybe it was because of the banana filling in the waffle, it made the waffle texture a little wet and gave the illusion that it was undercooked.
Taste- and appearance-wise, I couldn't help but to compare Shugatori's waffles with its competitor's, Fluffed, and I can safely say that Fluffled serves a better waffle.
Just take Fluffed's Monkey King waffle, which consists of banana toppings, almond praline, chocolate ice cream and a salted caramel drizzle as a comparison.
Almost the same composition as Shugatori's Banana Bomb waffle but only at RM18, which has better presentation and taste.
Granted, Fluffed specializes in their waffles, unlike Shugatori which serves a variety of desserts, immediately giving Fluffed an upper hand with their waffle-making skills.
Yet, I guess I expected more since it was a slightly pricier RM22.
---

---
Their croffles? 6/10
Of course, I could not resist their tempting croffles as it was the main reason I came here.
If you don't already know what a croffle is, it is basically a croissant pastry cooked in a waffle machine.
On the outside, it looks like a waffles but on the inside, it has the texture of a croissant.
We ordered their Lotus Biscoff and Strawberry croffle, as per the waiter's recommendation.
Their croffle was what a croffle should be, flaky and warm. So they were able to nail this basic requirement.
The croffles were also beautifully presented. We definitely didn't let go of this opportunity to take some Insta-worthy pictures.
However, when it came to taste, my friends and I felt that it was slightly lackluster.
The Lotus Biscoff croffle was just a flavor combo of lotus biscoff and some cream, whereas the Strawberry one was again, just some strawberry and cream.
There were no multiple layers of flavour that keeps you engaged with each bite.
It was just rather flat.
What-you-see-is-what-you-get, kind of vibes.
One of my friends even commented how the strawberries looked rather pale as you would also be able to observe from the pictures above.
Most of their croffles with toppings are RM13 and now when I'm looking back at the menu, I see that their plain croffle costs RM8.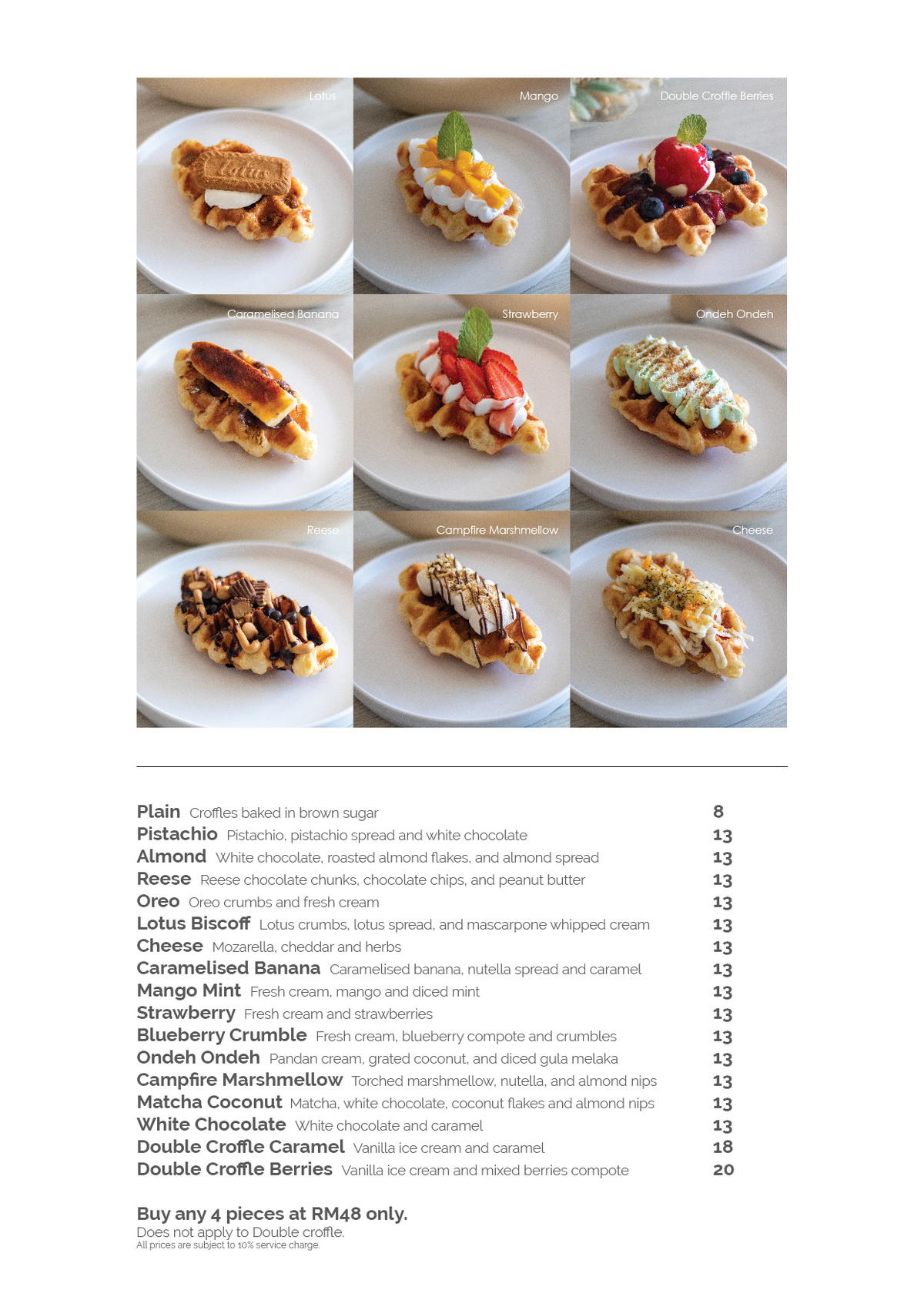 Meaning that their toppings are worth RM5.
I'll just leave it here for you to decide how you feel about the pricing.
Their croissant? 7/10
Now, I didn't know if Shugatori's croissant was their signature dessert so we only ordered one, their Taro Croissant.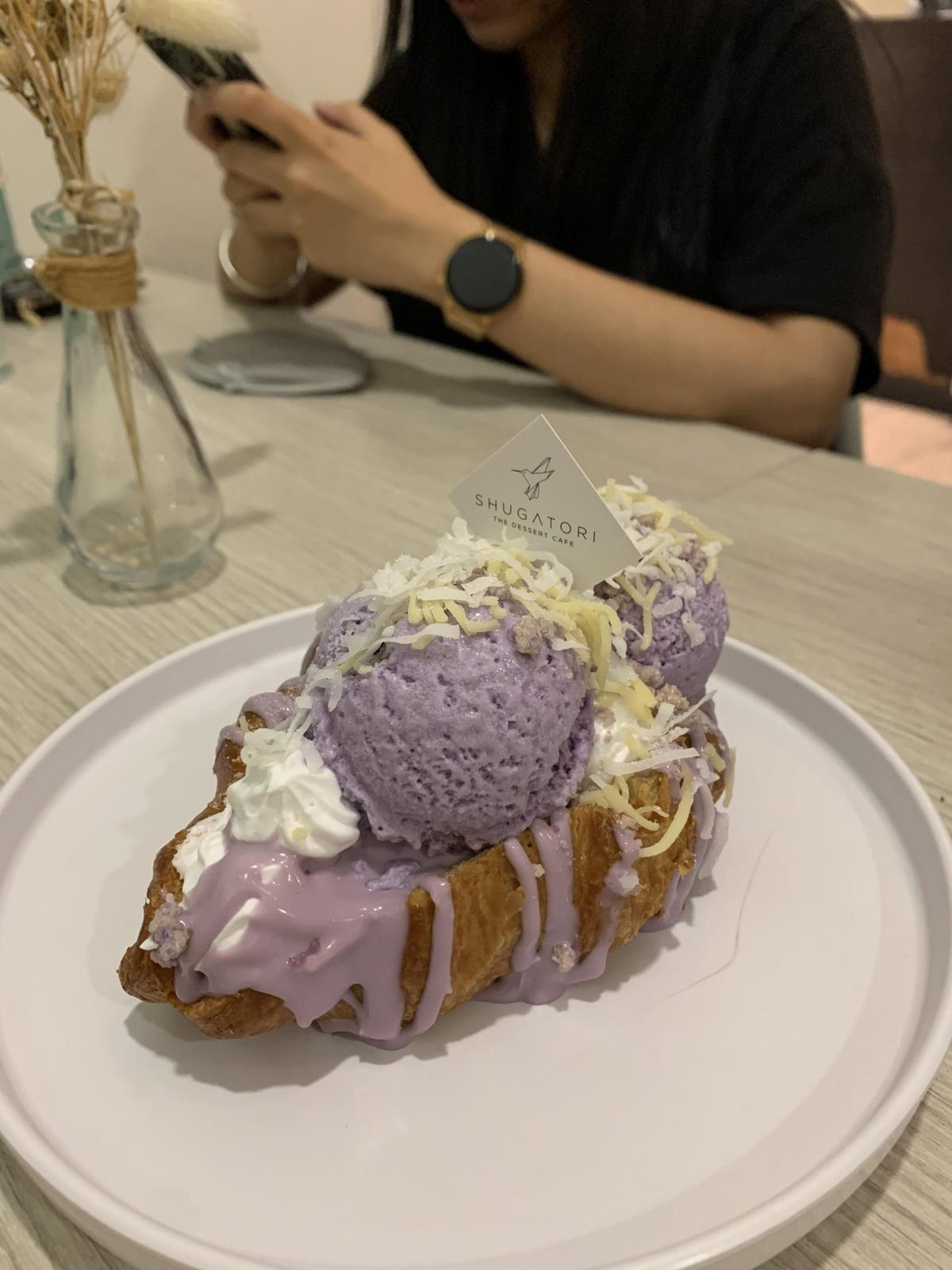 Let me tell you, it was the most surprising out of all we've tried that day.
Their croissant was easily the best.
From presentation to flavour, their Taro Croissant hit all the right spots.
The croissant was flaky, the taro ice cream was delicious and reminded me of the ones we used to get after school when we were younger, and their grated cheese toppings was the cherry on top!
It brought a pleasant hint of savoury to the dessert, which added a new dimension to the dessert which I found was lacking in its croffles.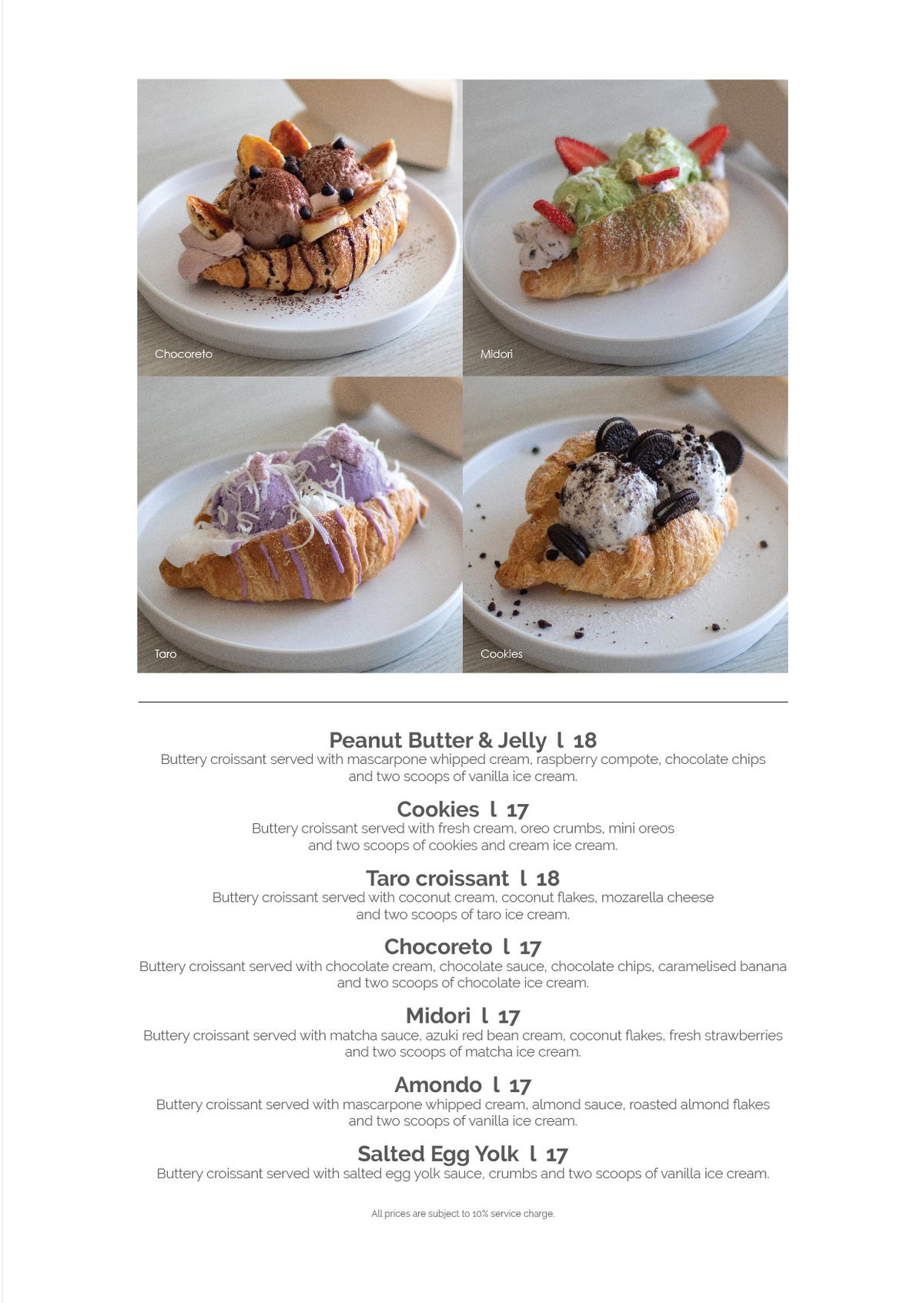 The reason why I rated their croissant 7 out of 10 was because RM18 was a little expensive to my liking, but then again, dessert cafes nowadays are hiking up prices.
At least, in comparison to the waffle and croffles, the RM18 we paid for this croissant left us more satisfied.
Worth it or not?
In total, I paid RM72.60, inclusive of tax and I would say that their desserts barely pass according to my standards, averaging at a 6/10 score overall.
If you asked whether this money paid was worth it, I would say yes in terms of experiencing something new and interesting with your friends.
However, in terms of quality of food, I would have to give it a hard no.
I've tasted better.
If you are planning to come here though, just be prepared to spend a long time finding parking. The Damansara Uptown area is notorious for being jampacked with cars.
Now that you've heard it from me, try it out and let us know if you beg to differ with my opinions!
Read also:
Cover image via Alicia Tan.