Auntie Anne's pretzels are a favorite among Malaysians when it comes to grabbing something sweet or savory as a snack.
Recently, it launched the all new Camouflage series, where it combines three different flavours into one pretzel!
With our interest immediately piqued, we bought all the flavours from the Camouflage series and ranked them based on their taste.
Each of them also comes with a four-lettered "codename" which is based on the flavours combined in that pretzel.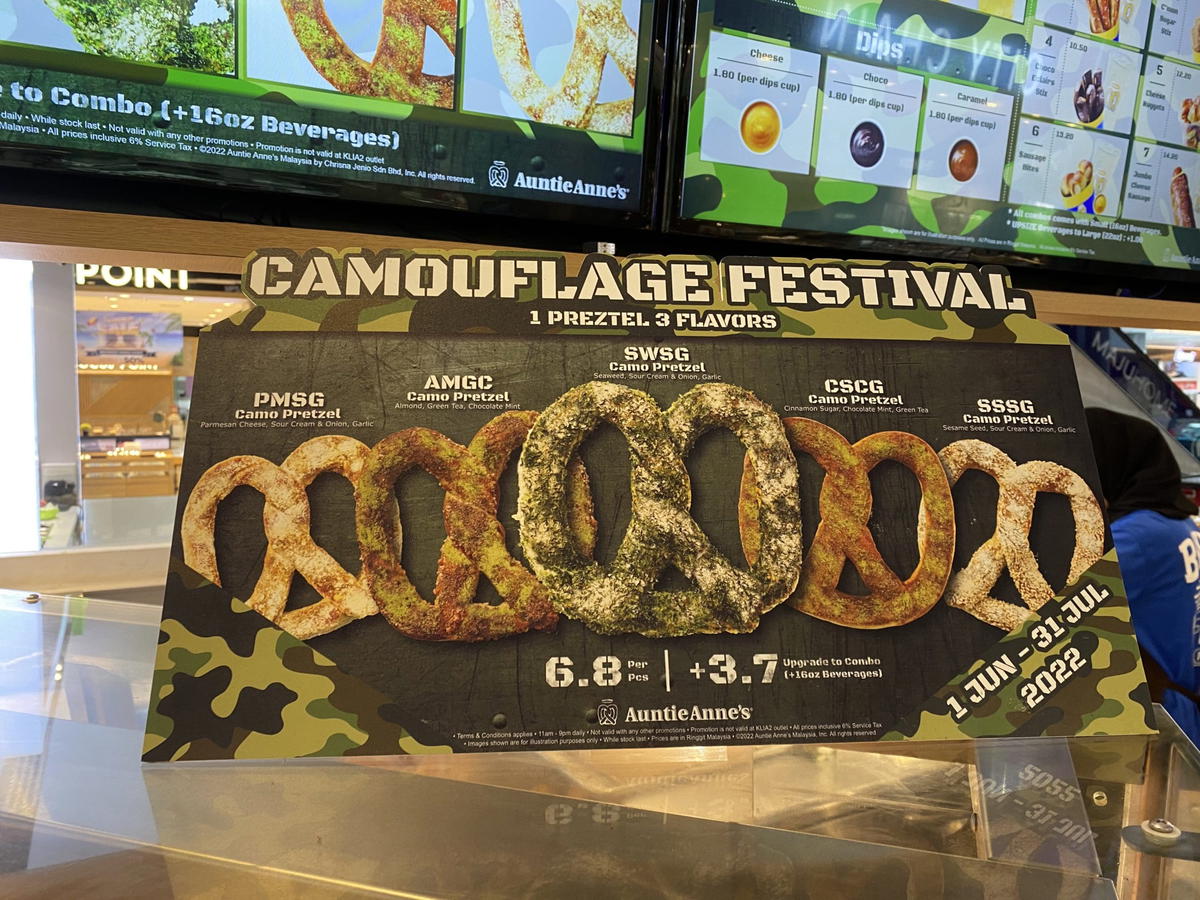 ---

---
#1 SWSG Camo Pretzel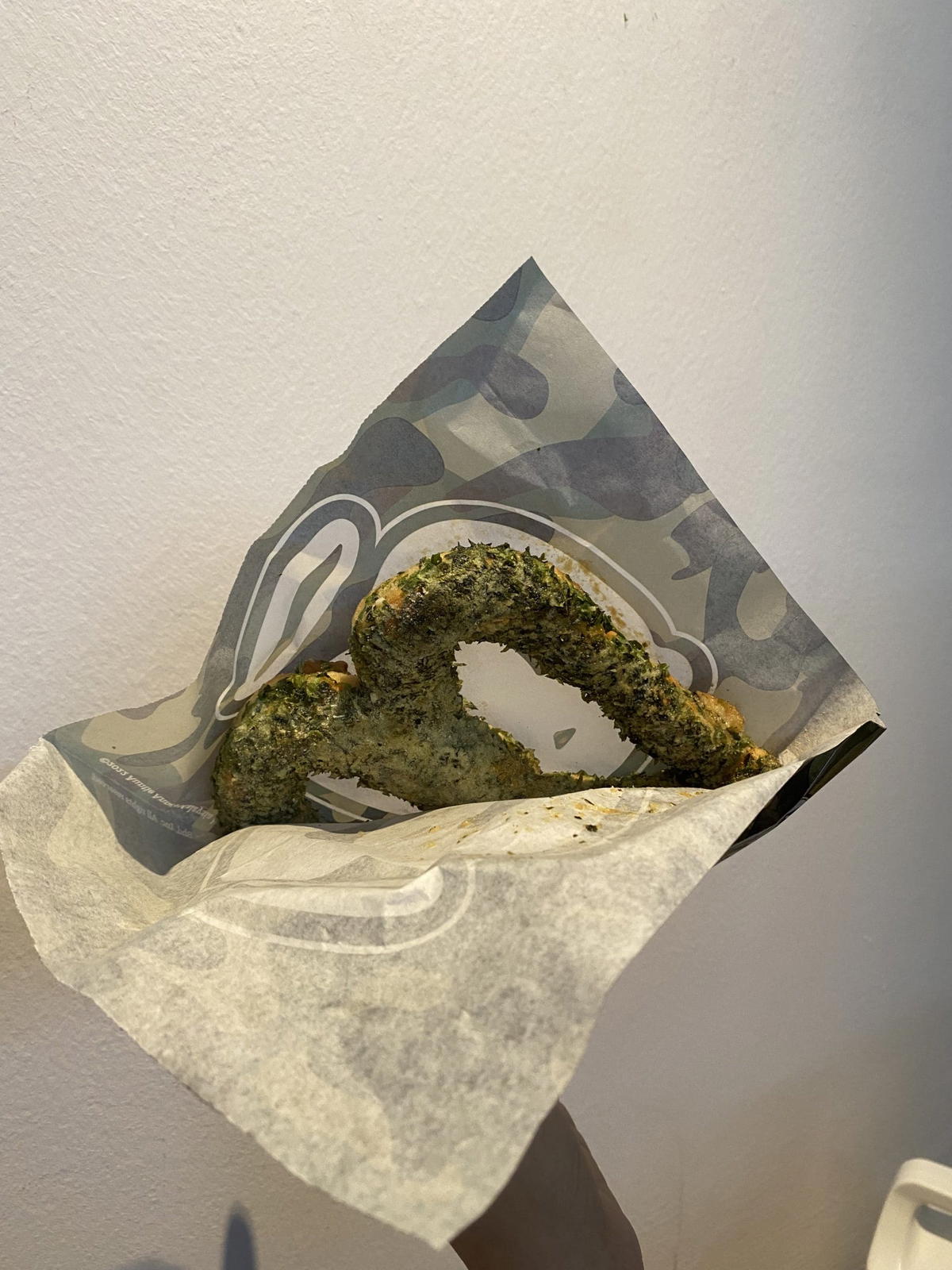 For SWSG, it's a combo of seaweed, sour cream & onion and garlic.
If there's one sentence to summarise this pretzel, it would be this — love at first bite. Out of the Camouflage series, this was our personal favorite as each ingredient had their moment to shine but yet came together perfectly in gastronomical melody.
#2 PMSG Camo pretzel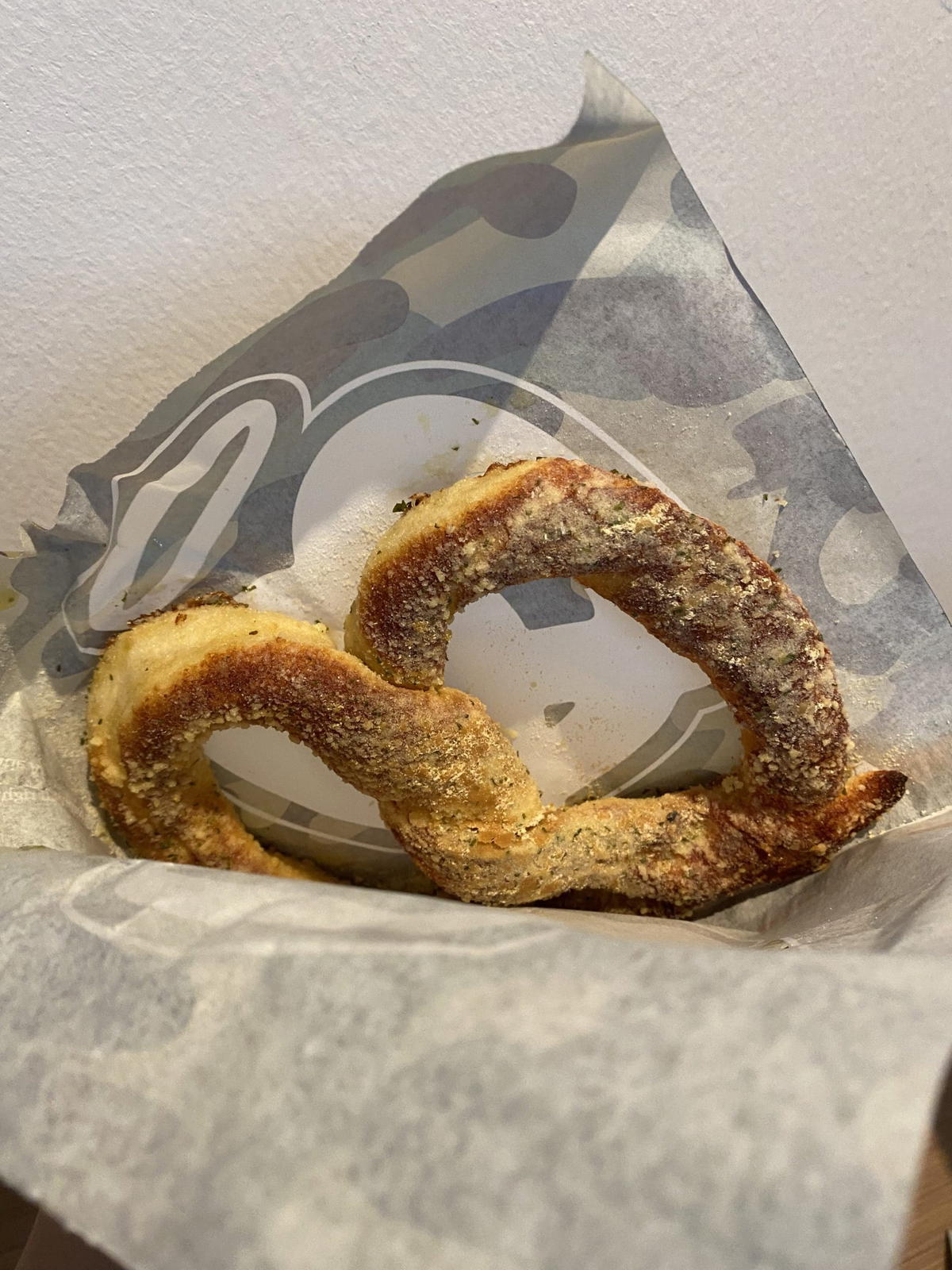 PMSG had parmesan cheese as the main star, while the sour cream, onion and garlic acted as its "wingmen" for the camo mission.
Incorporating parmesan cheese into pretzels was definitely an ingenious move and flavour-wise, it really brought pretzels to a whole new level. In fact, I had a hard time picking the champion between this one and the SWSG pretzel!
#3 SSSG Camo pretzel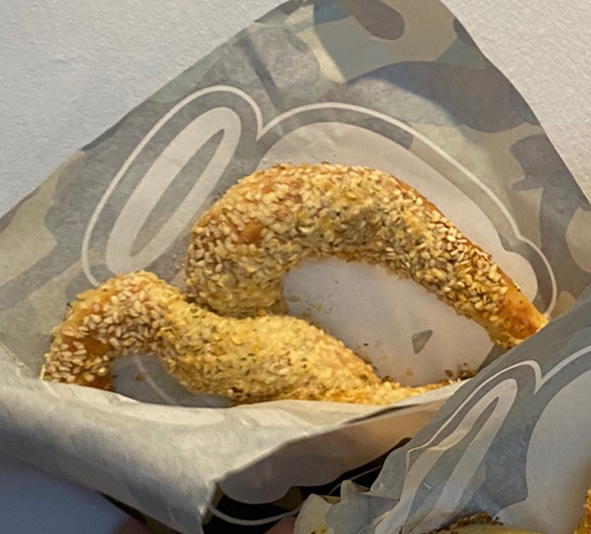 For those who have a soft spot for all things sesame, this pretzel is something you shouldn't miss.
The sesame topping gave an aromatic twist to the pretzel and was further accentuated by the sour cream, onion, garlic which made each bite a flavourful experience.
#4 AMGC Camo pretzel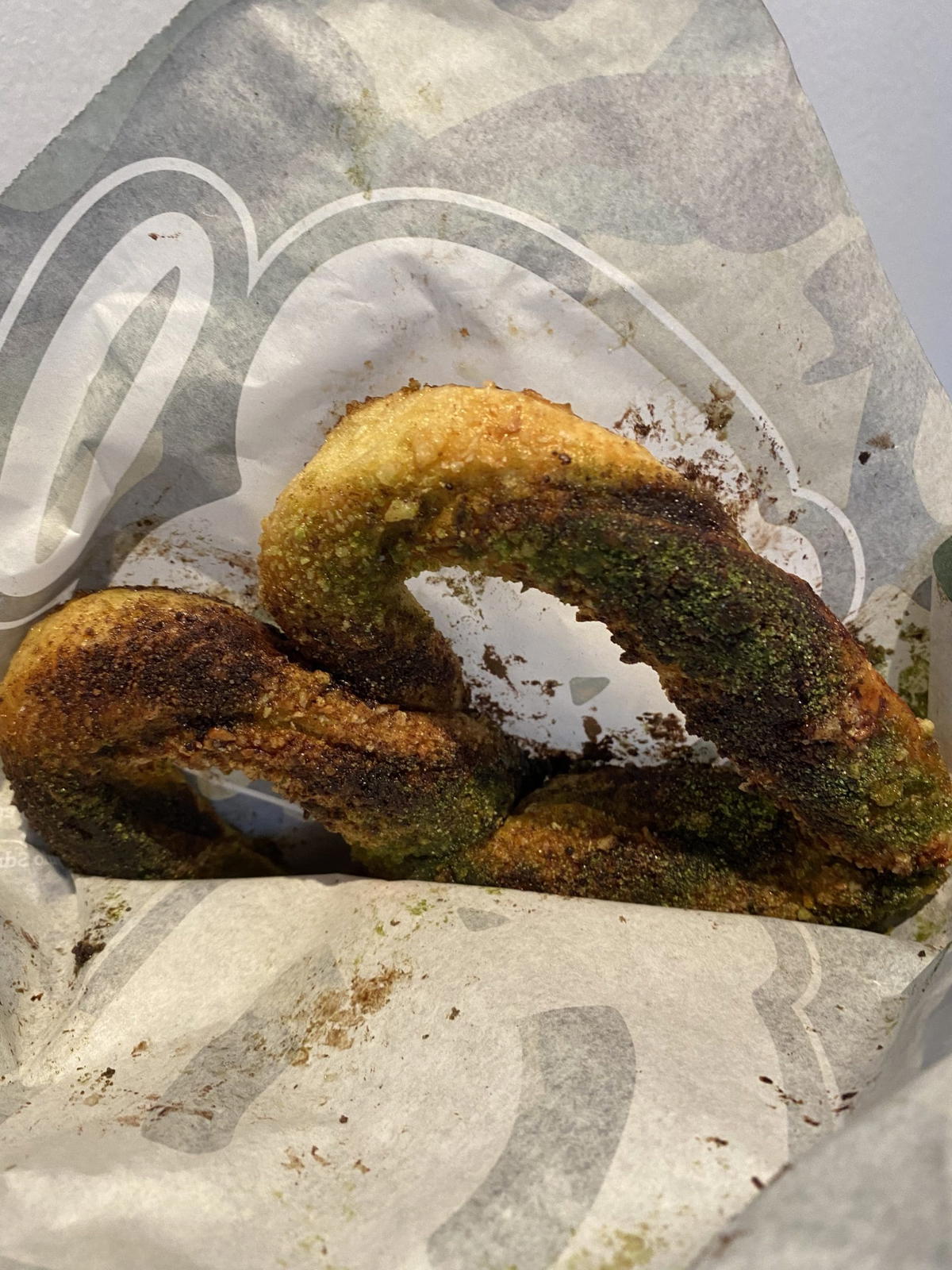 AMGC is a rather sweet pretzel where it's a combination of chocolate mint, almond and green tea. We especially loved the way how the chocolate mint was mixed with tiny crunchy almond sticks sprinkled on top of the pretzel as well as the subtle green tea undertones with each bite.
#5 CSCG Camo pretzel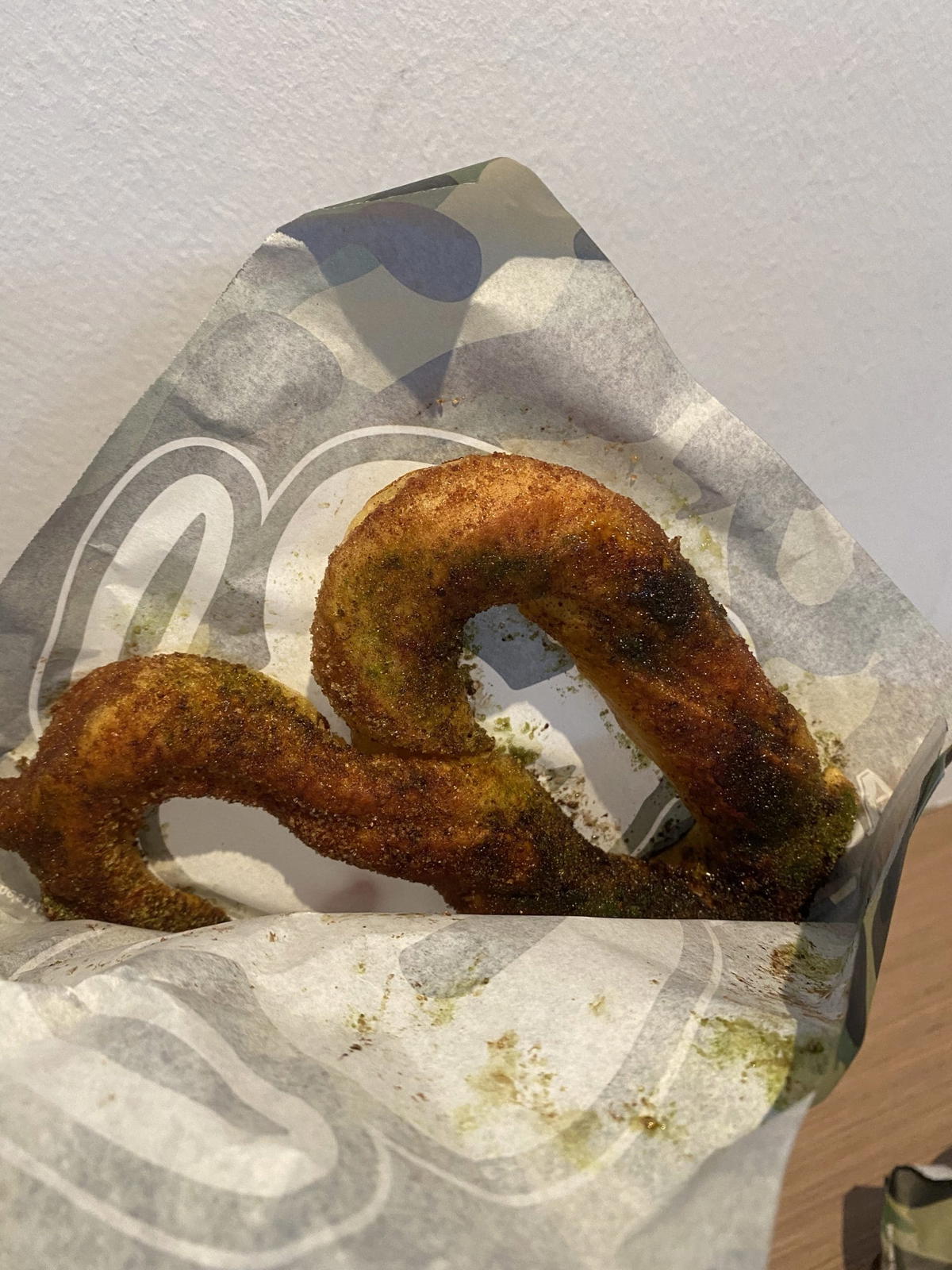 Like the previous pretzel, CSCG is another sweet pretzel that combines cinnamon sugar, chocolate mint and green tea together. Personally, I'm not a fan of cinnamon sugar and I could barely taste the green tea and chocolate mint, hence why it was ranked dead last.
All in all, I'd give the Camouflage series a solid 8/10 rating for its overall taste and creativity in flavour combination.
The series will be available until July 31 only so be sure to grab one before the offer ends!
---
---
---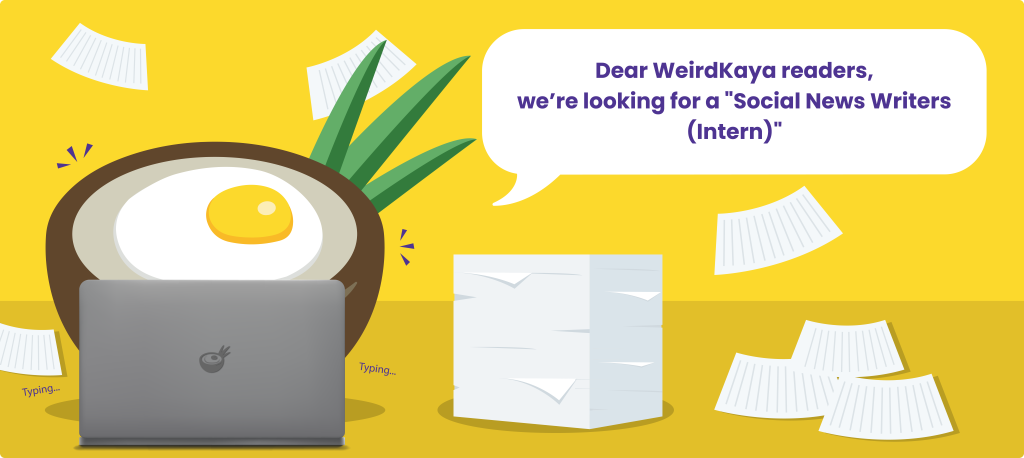 ---