South Korea is now selling a new nose-only Covid-19 mask that allows people to eat and drink while covering their noses, but it has also become the topic of criticism among netizens.
According to The Guardian, the mask, named 'Kosk' – a combination of the Korean word 'ko' (nose) and 'mask', was developed by a company named Atman and costs around 9,800 won (RM34.23) for a box of 10 'kosks' on the online retailer Coupang.
These odd masks come in two-piece sets, with one being a standard face mask and the other being a nose-specific mask to be worn with the first piece.
When eating or drinking, users can remove the standard face mask to leave the mouth uncovered while having their nose shielded.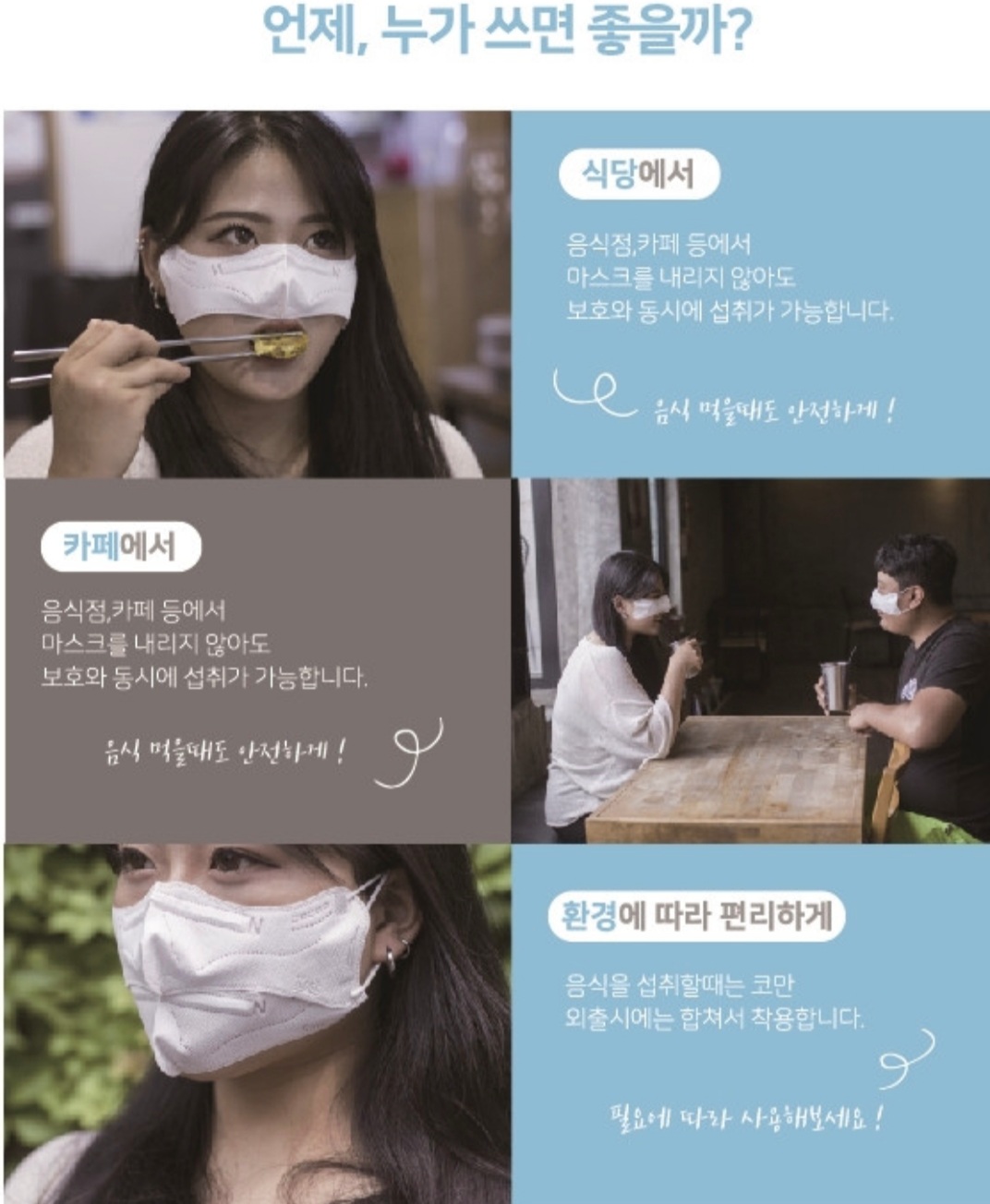 Pointless or useful?
The 'kosk' has since attracted largely negative reviews from netizens, who slammed it as "stupid" and "ineffective".
One netizen named Samuel Lau said that it was unhelpful as COVID-19 is airborne, where it can enter the body via the mouth.
However, research suggests that the nose is still the quickest route for COVID-19 to enter the body, implying that wearing a nose mask may not be as absurd as it appears.
Nose masks aren't a new invention at the start of the pandemic, where one was created by a group of researchers in March of last year.
Read about it here:
---
It's unrelated to the article but here's our brand-new podcast – Talk Je Lah!
---
Cover images via Twitter/ @museun_happen
Editor: Sarah Yeoh