A bus driver recently became an idol for all drivers in Malaysia after a TikTok video showed him skillfully maneuvering the bus out of a super narrow intersection in Cameron Highlands.
Stuck at tight intersection
In the video uploaded by @syazwana.izy, it showed a tour bus having a hard time getting itself out from a narrow intersection with plenty of parked cars around it.
However, this didn't faze the driver, who displayed his superb driving skills as he gradually eased the vehicle out.
A group of Malaysians were also seen trying to help the bus driver by directing traffic.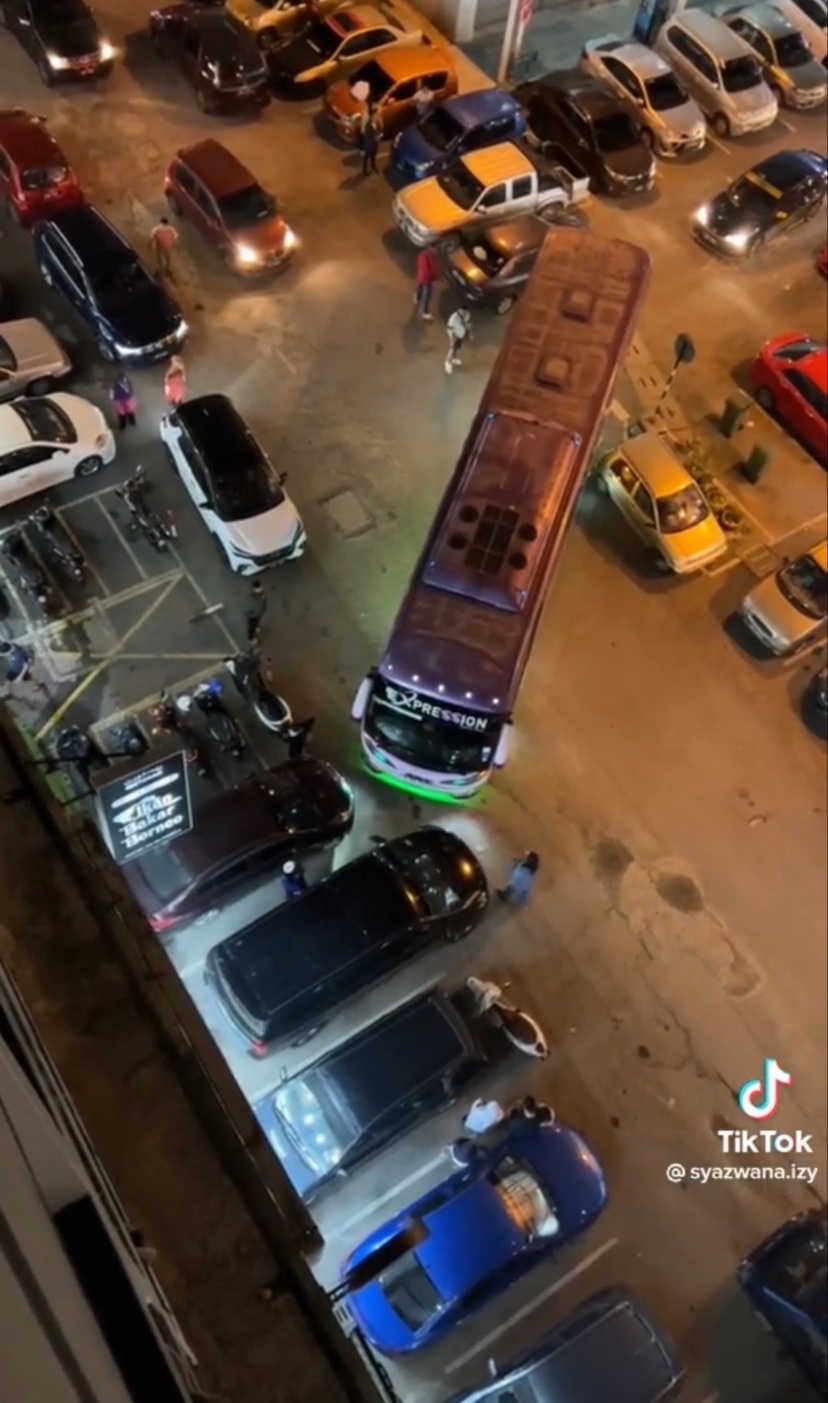 In the background, onlookers could be heard squealing with excitement at every move the bus made/
Free at last!
To everyone's amazement, the bus driver managed to escape the intersection without damaging any of the parked cars, much to the delight of onlookers who cheered loudly.
The bus driver also gave a honk as a thank you to those who had helped.
Watch the video here:
'Bus driver is the best!'
The video, which has since garnered over 1.5 million views and 80.9k likes, saw netizens praising the bus driver for his insanely skillful driving.
"This is a truly a high class driving license. The best driver ever. Excellent!"

They also believed that this probably wasn't the driver's first time maneuvering out of a tight chokepoint.
"The bus driver is so skillful, brave and confident. (He) must have been a professional and has done this before."

Many were also tickled by the reaction of those who watched the incident unfold from the sidelines.
"Oh, my God I'm so entertained. We (the viewers) were cheering as well. Even the Kancil joined in the fun too."

READ ALSO: